Add Custom Rewards
Engagedly's custom rewards feature allows organizations to create and implement personalized recognition and rewards programs for their employees. With this feature, organizations can design and tailor their own unique rewards system that aligns with their company culture, values, and specific employee needs.
To add a custom reward:
Step 1: Navigate to Settings > Rewards > Custom rewards.
Step 2: Click Add Custom Reward.

Step 3: Type the reward title, and add a description for the reward if required.
Step 4: Upload a thumbnail image for the reward if required.
Step 5: Enter the number of reward points required for redemption.
Step 6: Specify the quantity.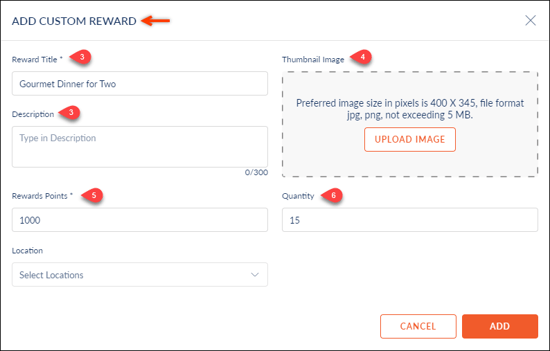 Step 7: Select the locations to make the reward available for the selected locations.
Step 8: Click Add to add the customized reward.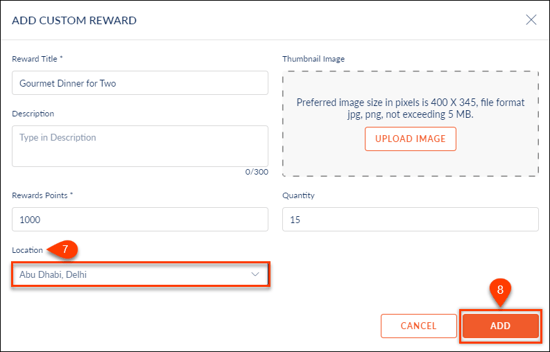 Note: The custom reward is initially disabled when added. You can enable the custom reward to make it available for users to redeem.