Lock a Performance Review
Navigation: Admin > Performance > Dashboard
1. Under Active Cycle, click Manage on any cycle to lock the reviews for that cycle.

2. Click the overflow menu and select Lock Review to lock individual reviews.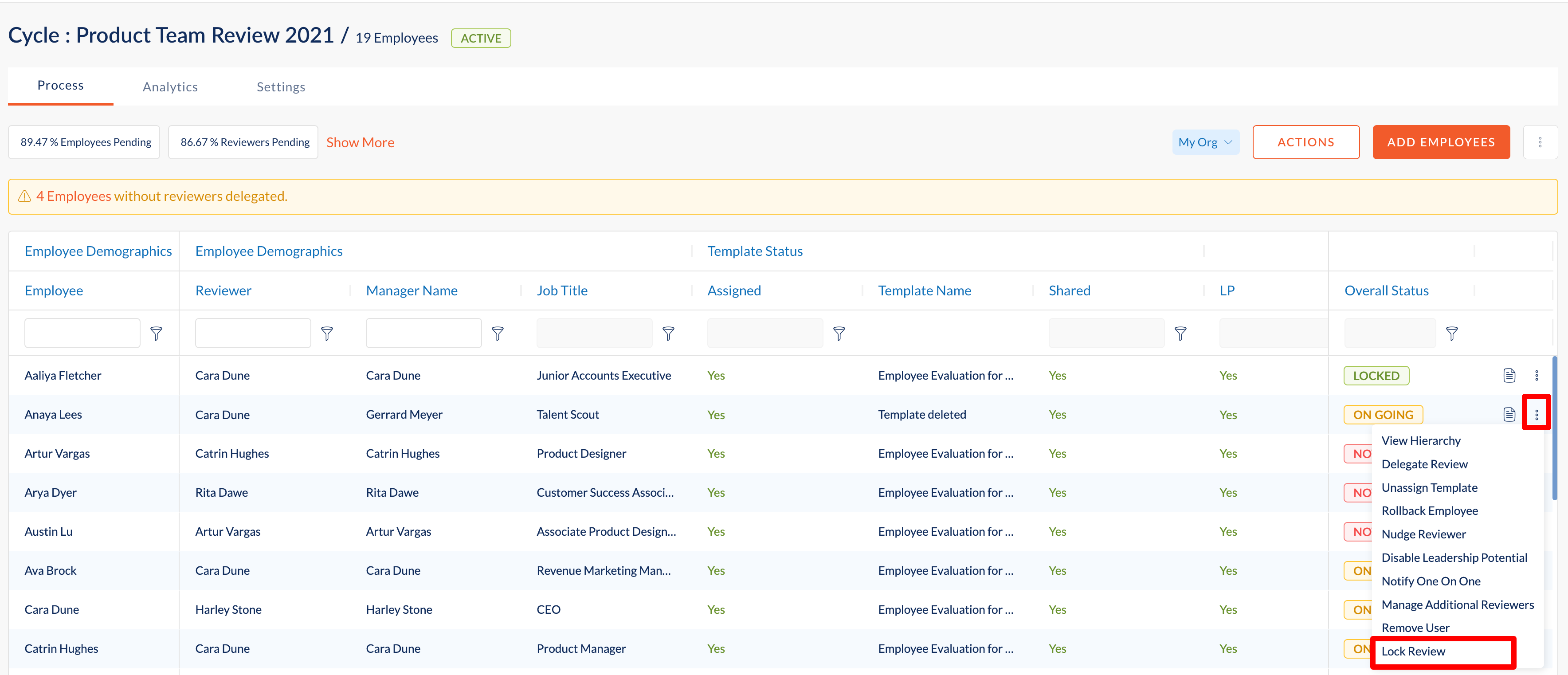 3. To lock reviews in bulk, click Actions and select Lock under Review Lock Status.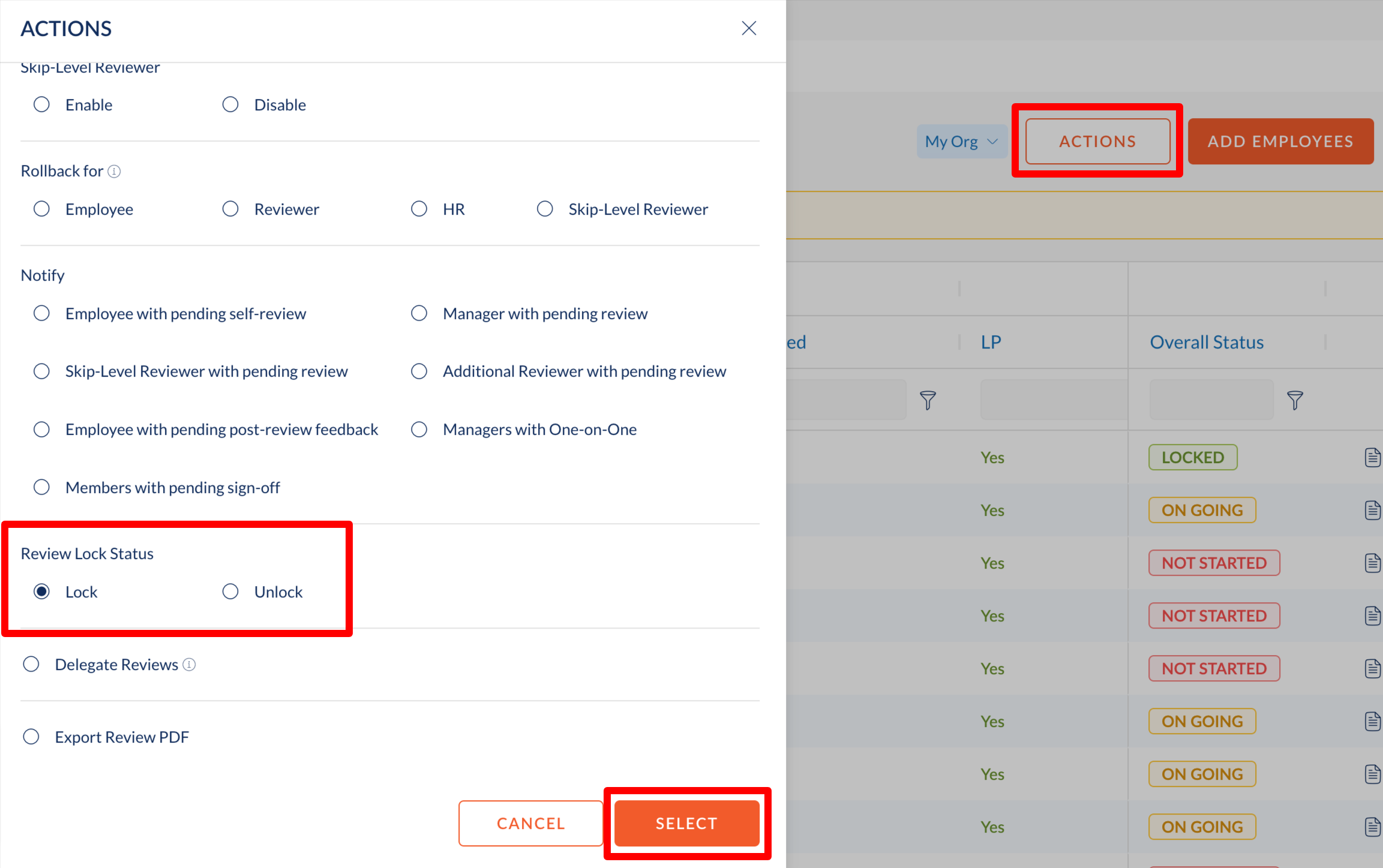 4. Select multiple employees to lock their reviews and click Lock.

5. Click Lock to confirm the action. Select Send Notification to notify the employees about the locked review.