Explore All Courses on Biz Library
Biz Library offers courses on various subjects led by industry-experienced experts. Its learning area covers many topics and is not limited to a specific domain.
Navigate to Home > Learning
1. Under Library, select the EXPLORE option to explore courses based on categories. Select VIEW ALL COURSES to see all the courses available under All Courses.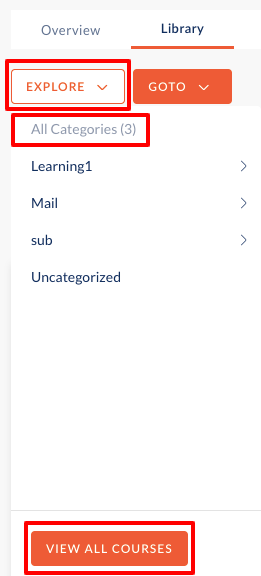 2. Next, browse and explore all the courses and click on any course to get started with it.