Export/Download the Performance Review PDF as an Employee
An employee can download the review pdf to get the self review as document along with manager's review if manager's review is made visible to the employees.
Navigation : Home > Performance > Your Submissions
Step 1: click view on the particular review to export from Your Submissions.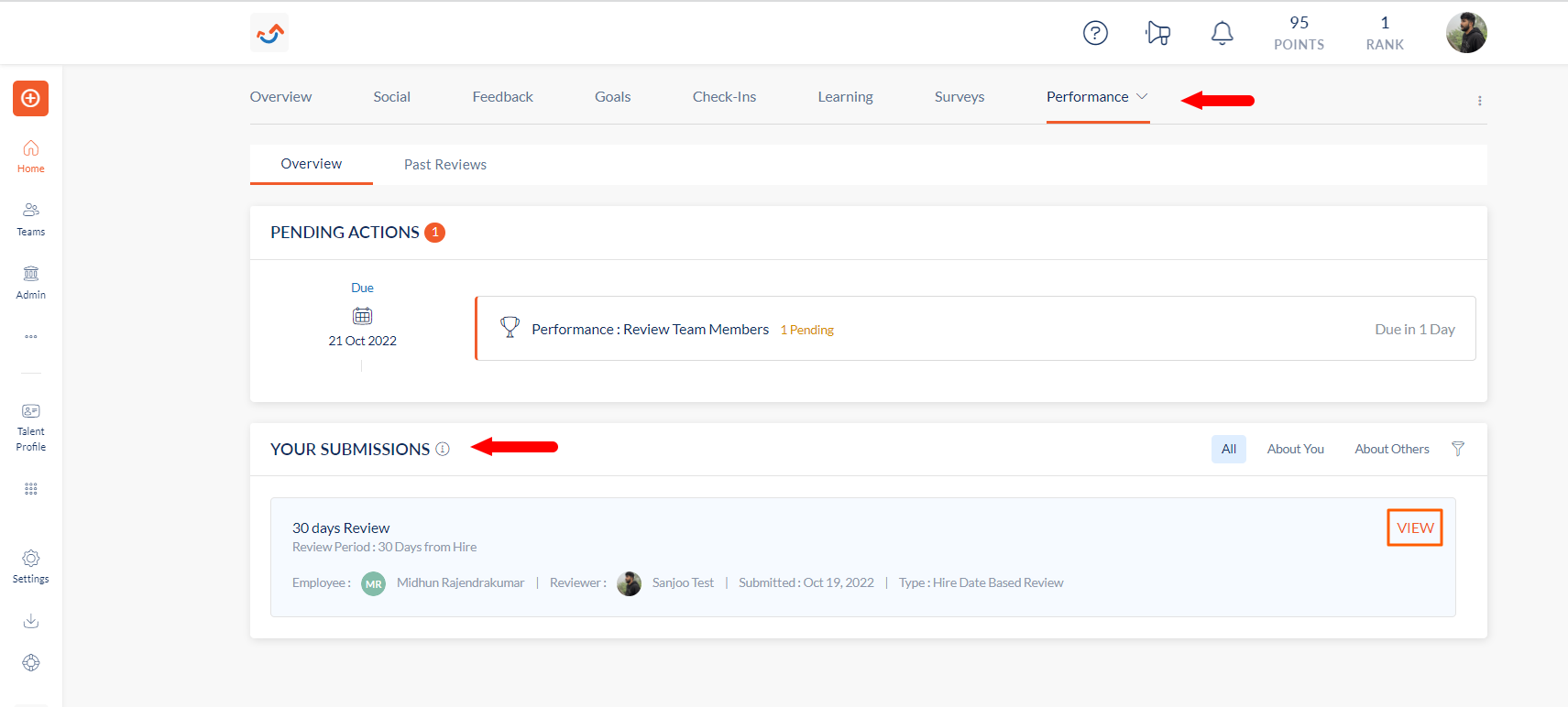 Step 2: To export the review, Click overflow menu and select export as pdf.

Step 3: Click drop down menu and select the paper size to export in A1/A2/A3/A4 format and click EXPORT.

Step 4: Employee review pdf along with manager review will be exported as pdf.