Resolution Request under Sign-off Process
The Resolution request can be included in the review process and can be enabled for the employee in the cycle settings.
Navigation: Admin > Performance > Cycles
1. Under Cycles, click the cycle for which you want to set up the resolution request.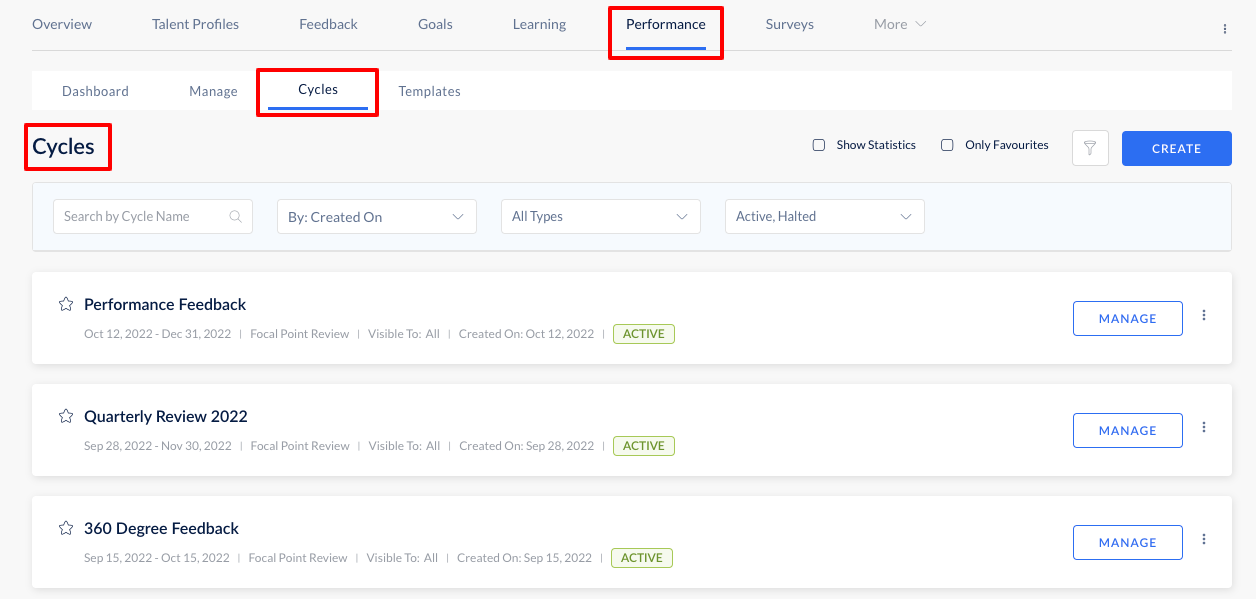 2. Click on the overflow menu of the selected cycle and select Edit.

3. Click Post Review in the left column.

4. Under the Post Review section, toggle the button to enable the sign-off process for the review. Select the users required to sign-off on the reviews and enter the sign-off message.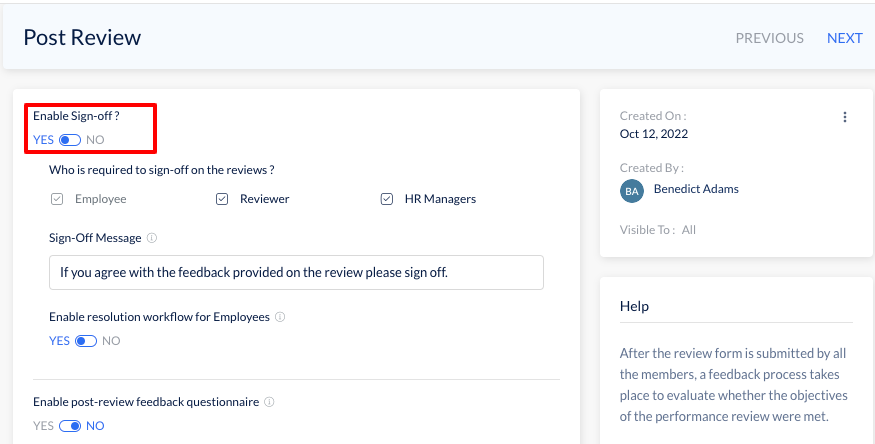 Note: Once the sign-off is enabled, then only you will see Enable resolution workflow for Employees. Here, the resolution workflow is interrelated with sign-off.
5. Toggle Enable Resolution Workflow button, which allows the employees to request for resolution in case they have any issues with signing off.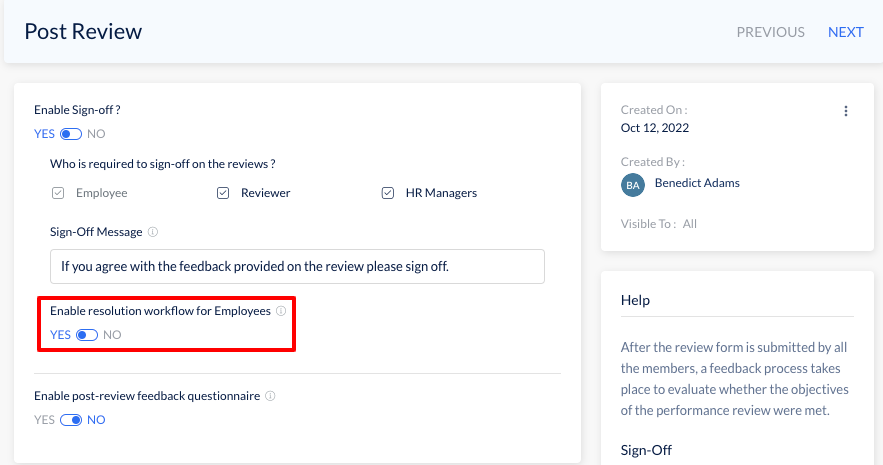 Note: Once the resolution request is enabled in the cycle settings and the review process is completed by the Employee, Manager, and HR Manager (if included in the cycle), then these sign-off pending actions will trigger for the employee where they can see the request resolution and sign-off button simultaneously in the review form. Sign-off on a review indicates that you agree with the review and are satisfied with the review process.
6. In the Sign-off section, you can sign-off to end the evaluation process if you are satisfied with the review.

7. If you are not satisfied with the review from the Manager/Reviewer, you can raise a Resolution Request, and the request will be sent to the HR Manager and the Site Admin.

8. Once the resolution request is set, the bell icon notification will be triggered for the Site Admin and HR Manager, who can open the review form and perform the actions needed.

Note:
You can access Resolution Request when the Site Admin enables the Resolution Workflow option under the cycle settings.
The HR Manager and Site Admin get the Requested Resolution notification when an employee is unsatisfied with the review. HR is responsible for resolving all the requests. The sign-off process restarts for the employee after a request is resolved.