Enable Rating Scale in 360 Feedback
Enabling the rating scale will allow the respondents to rate the employees on various criteria while filling out the form.
To enable the rating scale in 360 Feedback, follow the below steps:
Navigate to: Admin > 360 Feedback > Recent Cycles
Step 1: Select a cycle from the list and click the overflow menu to edit. Click View All to view all saved cycles. If there are no saved cycles, click Create New Cycle.

Step 2: Go to Rating Scale and Mark as selected to enable the rating scale.


Step 3: You can configure the rating scale, be it Numeric or Verbal, as per your requirement. Click Edit to make changes to the scale.


Step 4: Include N/A in the scale: In the Edit window, you can use the toggle button to include or exclude the NA rating option in the form.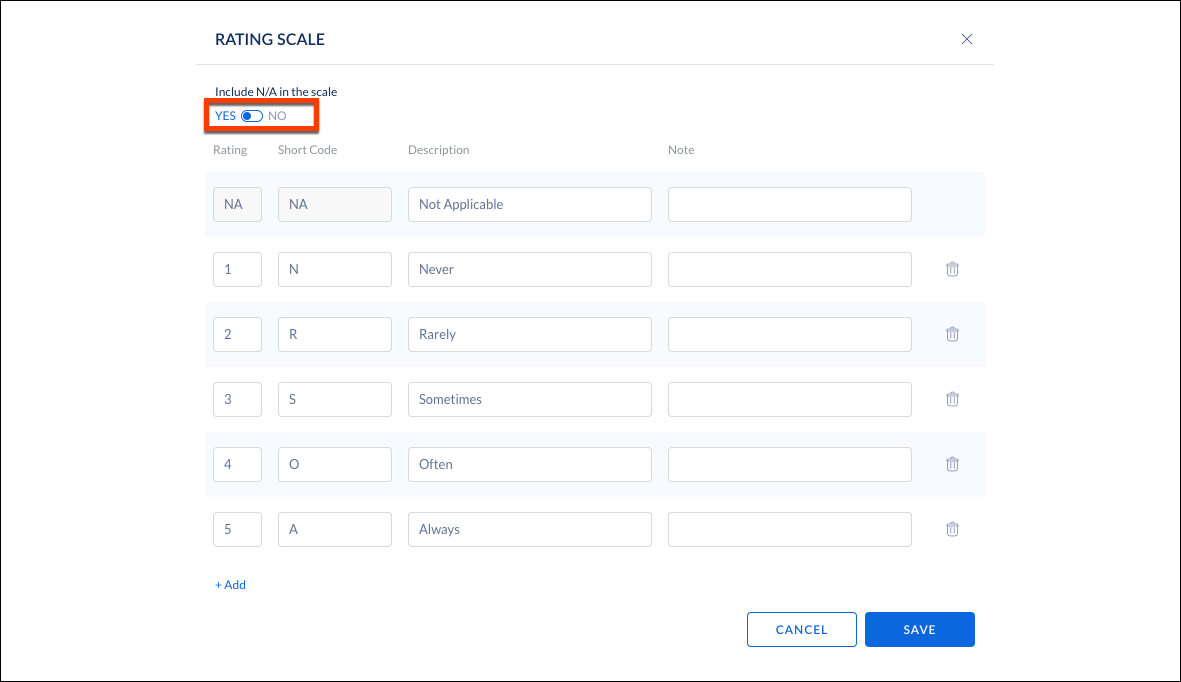 Rating Scale Type: If Numeric is selected, it will follow the values shown in the Rating column. If Verbal is selected, it will follow the Short Code column.
Step 5: Click Add to create more ratings and click the Delete icon to remove a rating. Next, click SAVE to save the changes.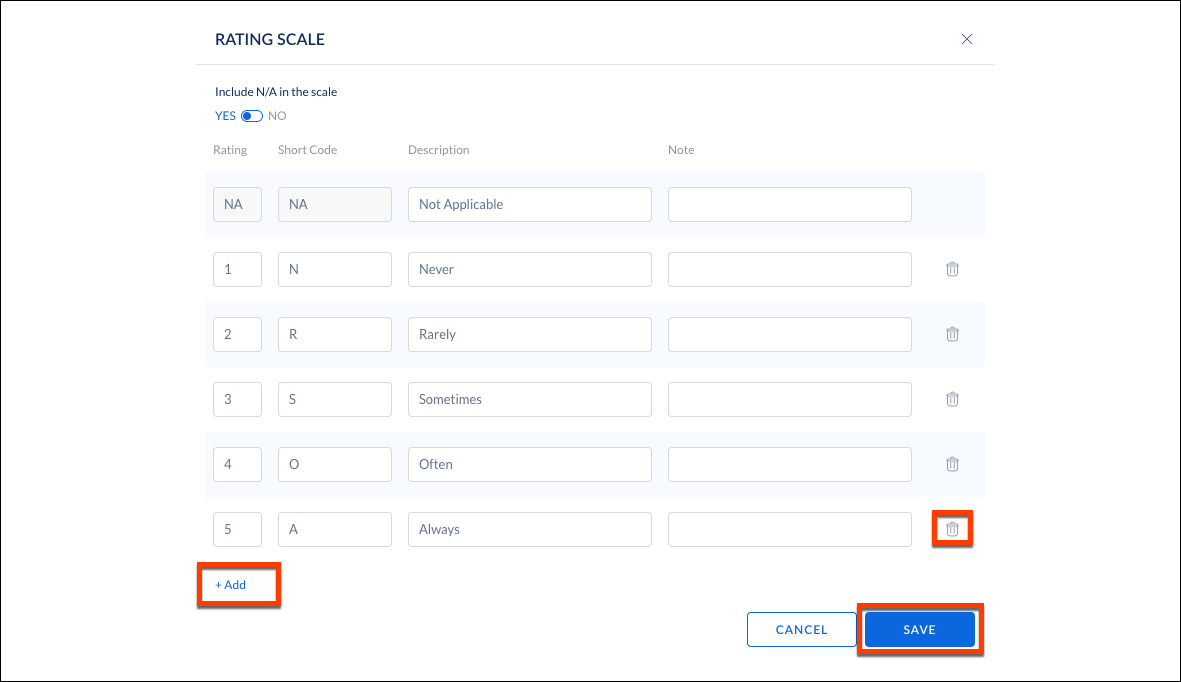 Note: In case the rating option is disabled under the template settings and enabled under the cycle settings the reviewers will not get the rating option on the review form. The same is applicable if the rating scale is disabled under cycle settings and enable under the template settings.