Export/Download an Archived Performance Review Reports
To export analytic reports from an archived performance review cycle, follow the below steps:
Navigate to Admin > Performance > Manage > Analytics
Step 1: Click Change Cycle to select an archived cycle.

Step 2: In the Cycle List, click the drop-down box and select Archived to filter an archived cycle.

Step 3: Choose an archived cycle to export analytics data and click SELECT.

Step 4: In the Analytics tab click the overflow menu to View Reports.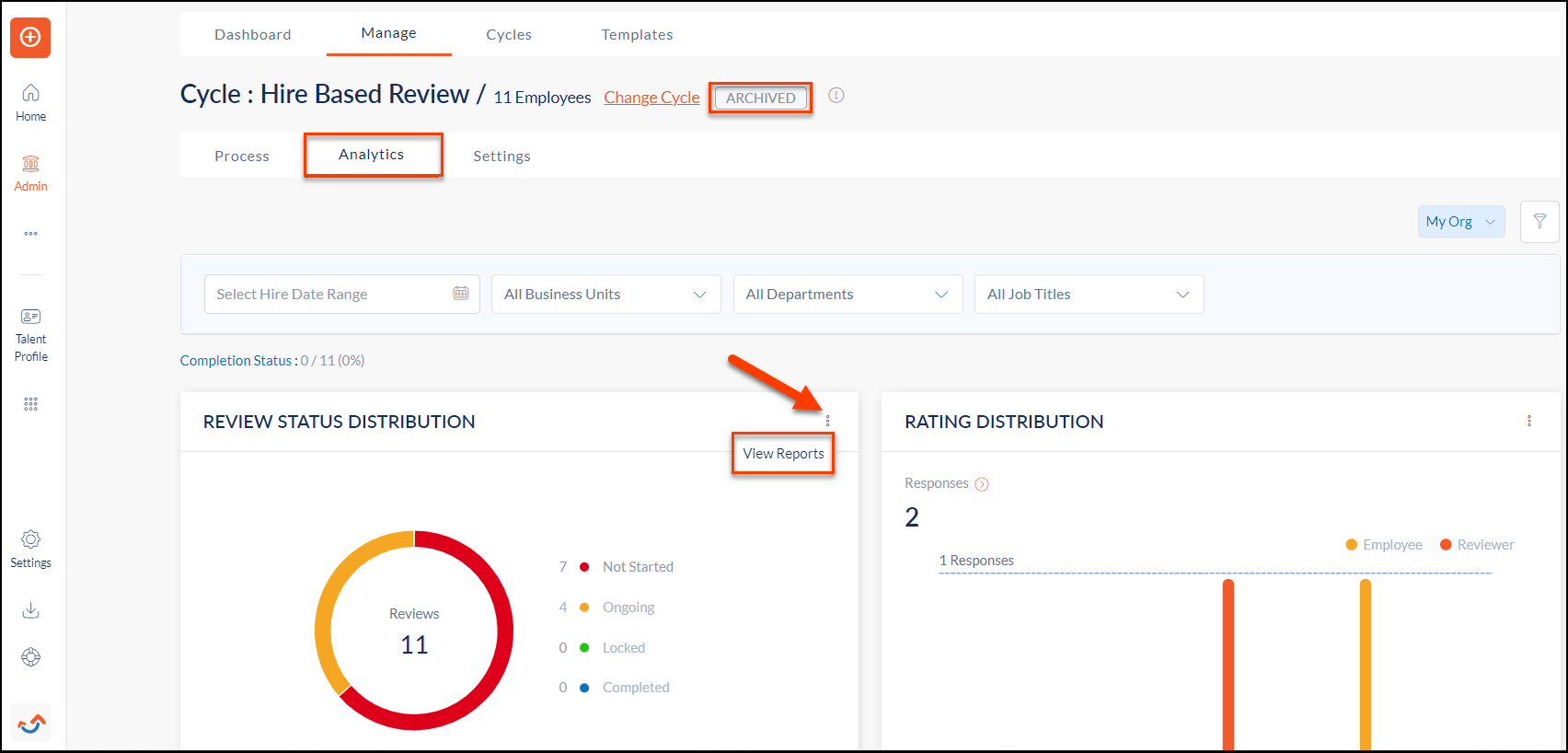 Step 5: Click the overflow menu in the top right corner of the reports page and click Export.

Step 6: Follow the above steps to export reports from all the sections.