Extend Survey Date
Admin can extend the expired surveys to the desired date.
Follow the below steps to extend the Survey date.
Step 1: Navigate to Admin > Surveys > Overview

Step 2: Navigate to the "Ended" section to access the expired surveys.

Step 3: Select the survey for which you want to extend the date.

Step 4:
Click
EXTEND ASSIGNMENT
to edit the end date.

Step 5: Select the date until which you need to extend the survey and click Apply.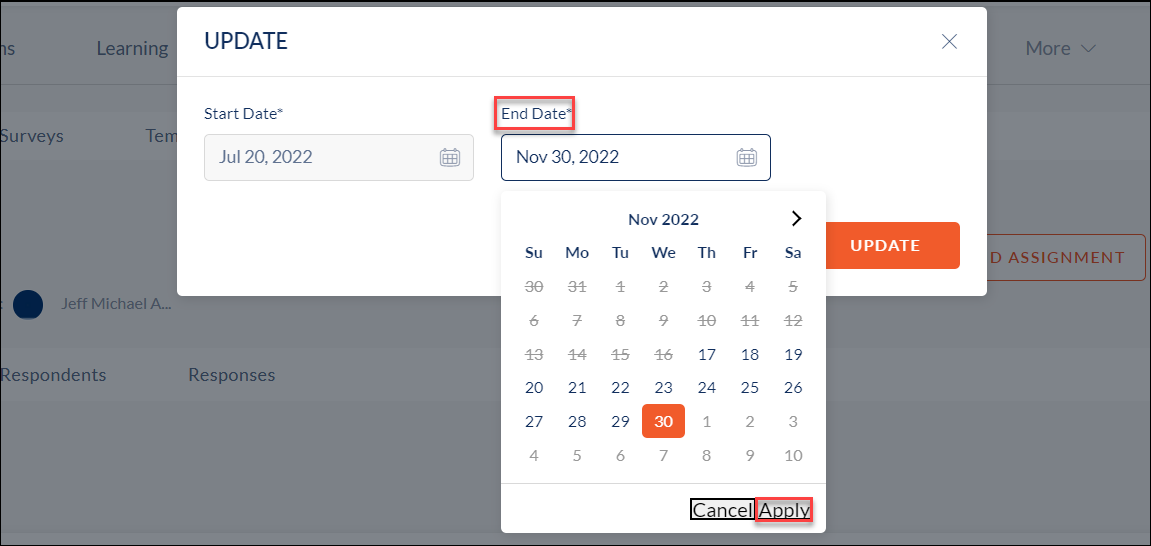 Step 6: Click UPDATE to extend the survey date.

Step 7: The survey is now extended.