Edit Performance Templates
The admins can edit the performance templates.
Follow the steps below to edit the templates:
Step 1: Navigate to Admin > Performance > Templates
Step 2: Select a performance review template under "Templates." Click Overflow Menu and select edit.

Step 3: The performance template window opens. Scroll down to "TEMPLATE SECTIONS" and click the EDIT

icon.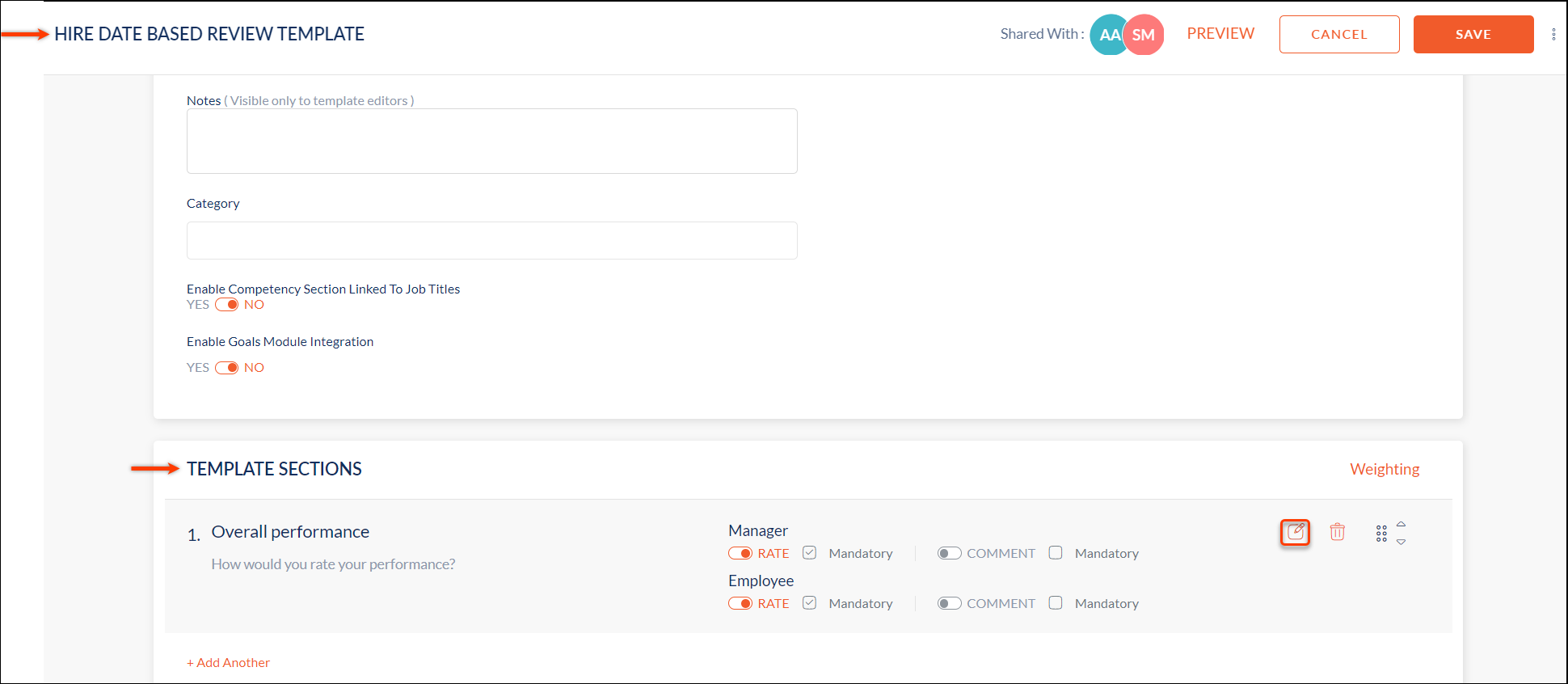 Step 4: Edit the template sections and click SAVE.

The performance template is updated now.