Enable Parallel Review
Admins can enable parallel review. When a parallel review is enabled in the cycle settings, reviewers can submit their review before the employee's self-review.
Follow the steps below to enable parallel review:
Step 1: Navigate to Admin > Performance > Cycles.
Step 2: Click the Overflow Menu

of the cycle and click Edit.

Step 3: Click Process Configuration and select YES under "Can Reviewers begin their reviews before Employees submit their reviews."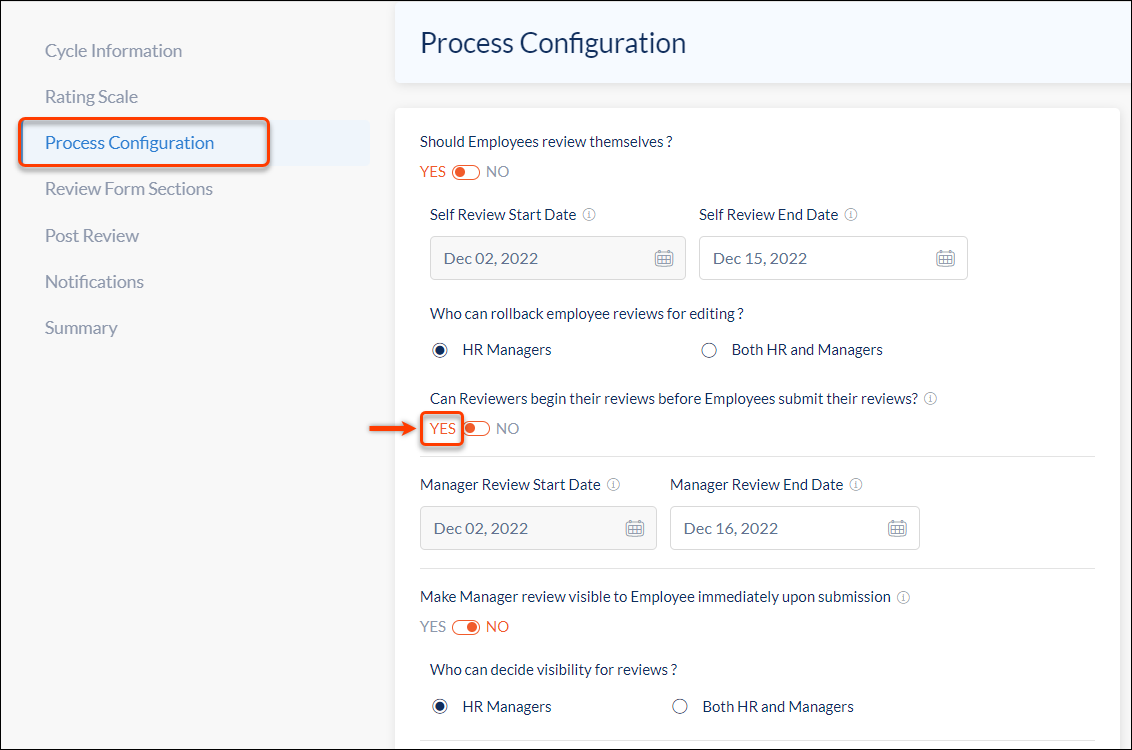 Step 4: Enter the manager's review end date and click SAVE to update your cycle settings.

Notes:
The manager's review end date should be less than the cycle end date.

The manager's review start date is the same as the cycle start date.