Enable HR Recommendation in Review Cycle
Admins can enable HR recommendations in the review cycle. When HR recommendations are enabled, the HR Manager must submit the HR recommendations questions to complete the HR review.
Follow the steps below to enable HR recommendations:
Step 1: Navigate to Admin > Performance > Cycles.
Step 2: Click the Overflow Menu

Icon in any of the cycles and click Edit.

Step 3: Click Review Form Sections and scroll down to "HR recommendations."
Step 4: Select ENABLED under "HR Recommendations."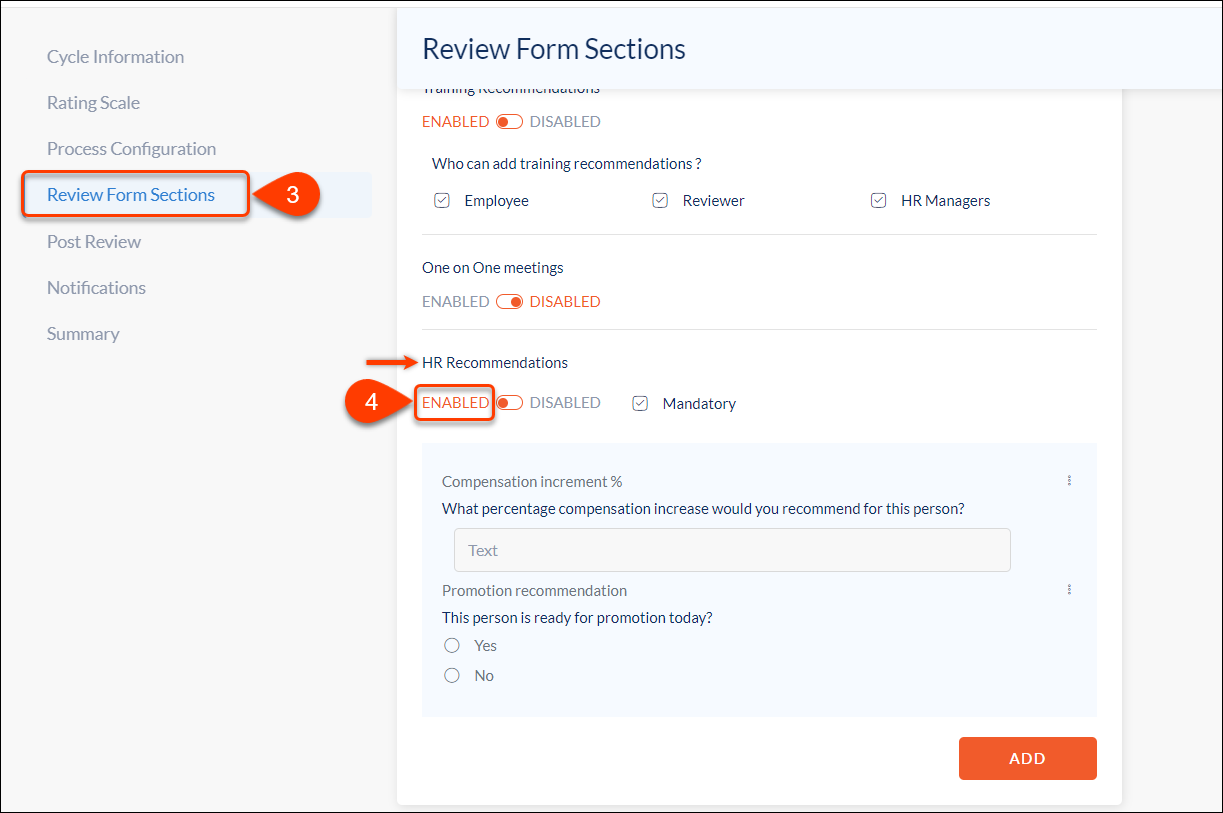 Step 5: By default, two questions are added to the HR recommendations. Click ADD to add another question.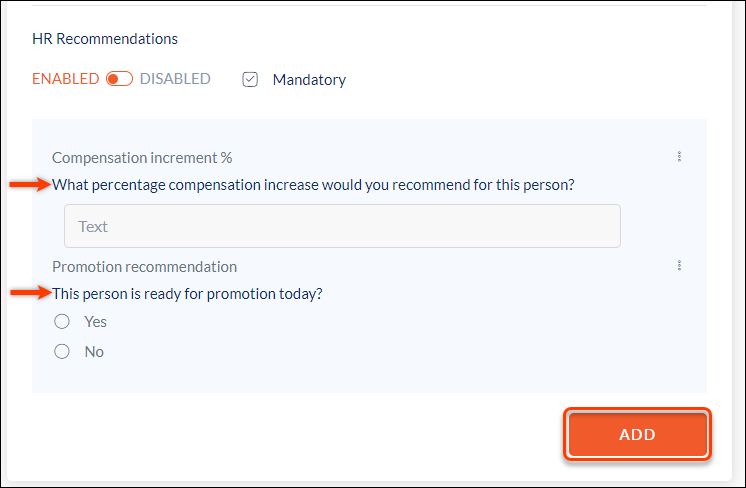 Step 6: Click the Overflow Menu

Icon of the question to Edit or Delete the question.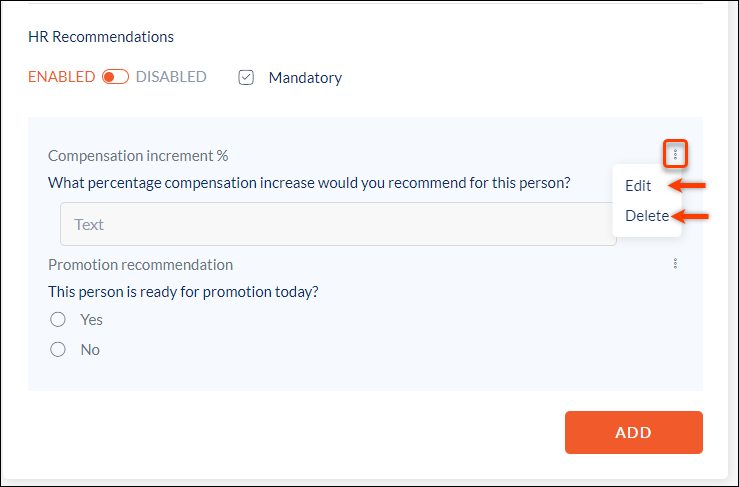 Step 7: Click SAVE to update cycle settings.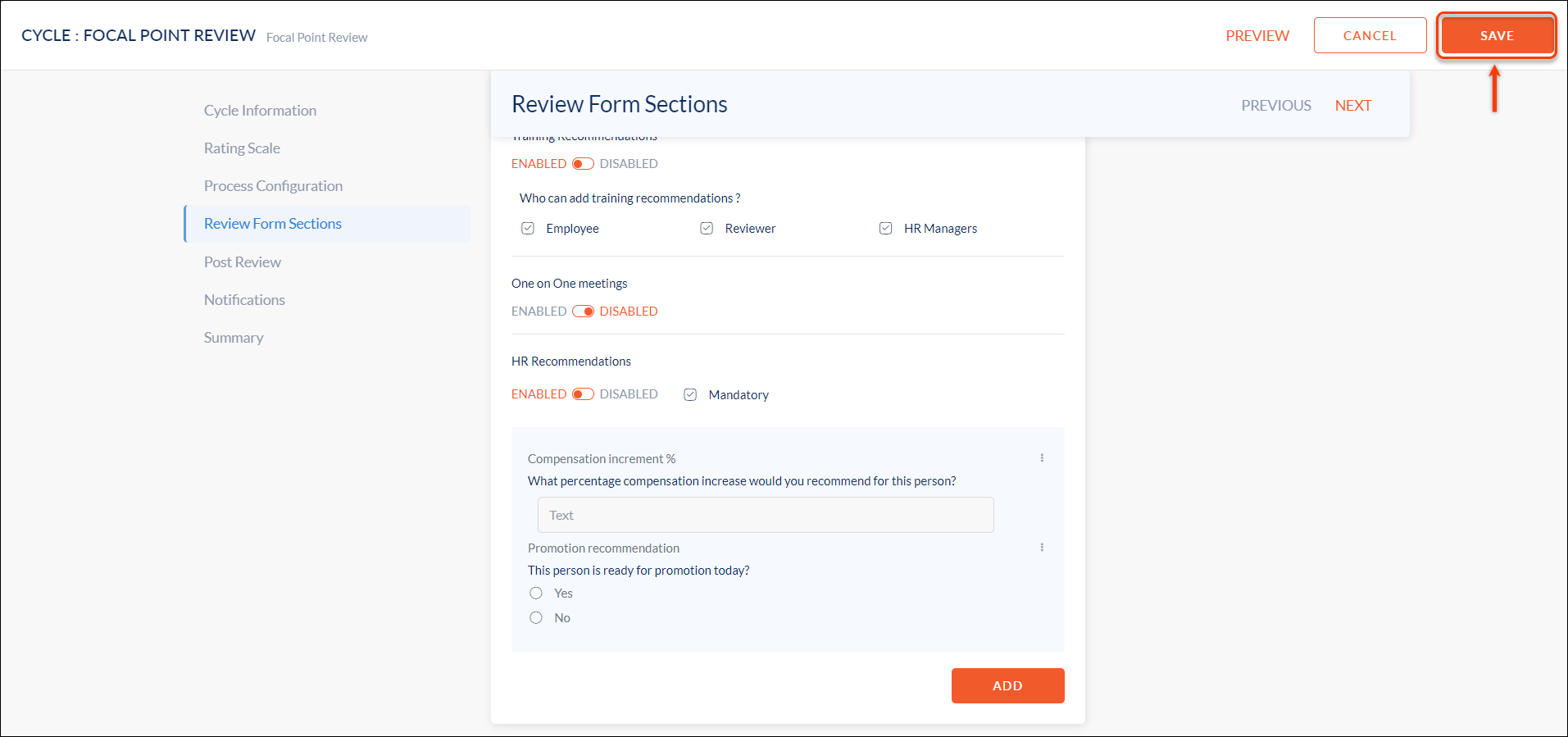 A "Saved" pop-up confirms that the cycle settings have been saved successfully.