Allow Employees to View Additional Reviewer Comments
Admins can allow the employees to view additional reviewer comments. When the employees work in more than one team/project, the managers and HR managers can invite an additional reviewer to evaluate the employee's performance.
Follow the steps below to allow employees to view additional reviewer comments:
Step 1: Navigate to Admin > Performance > Cycles.
Step 2: Click the Overflow Menu icon

in any of the cycles and click Edit.

Step 3: Select Process Configuration.
Step 4: Scroll down to "ADVANCED SETTINGS" and click VIEW.

Step 5: Click YES under "Allow Employees to view Additional Reviewer's Comments."
Step 6: Click SAVE to update your cycle settings.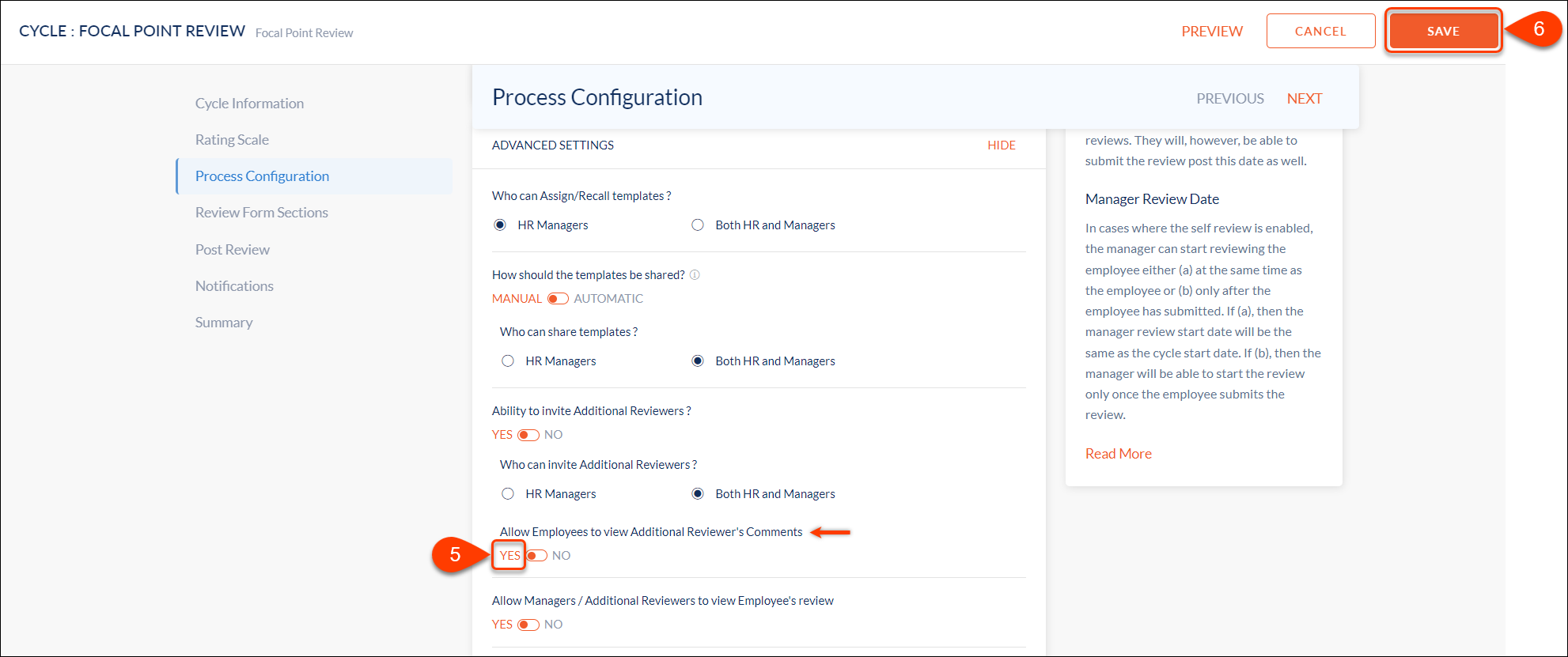 A "Saved" pop-up confirms that the cycle settings have been saved successfully.