Can Admins Automatically Share the Template in the Performance Review Cycle?
Yes, Admins can automatically share the template while creating the performance review cycle.
Follow the steps below to automatically share the template:
Step 1: Navigate to Admins > Performance > Cycles > Create
Step 2: Select Process Configuration. Select AUTOMATIC under "How should the templates be shared?" and click SELECT TEMPLATE.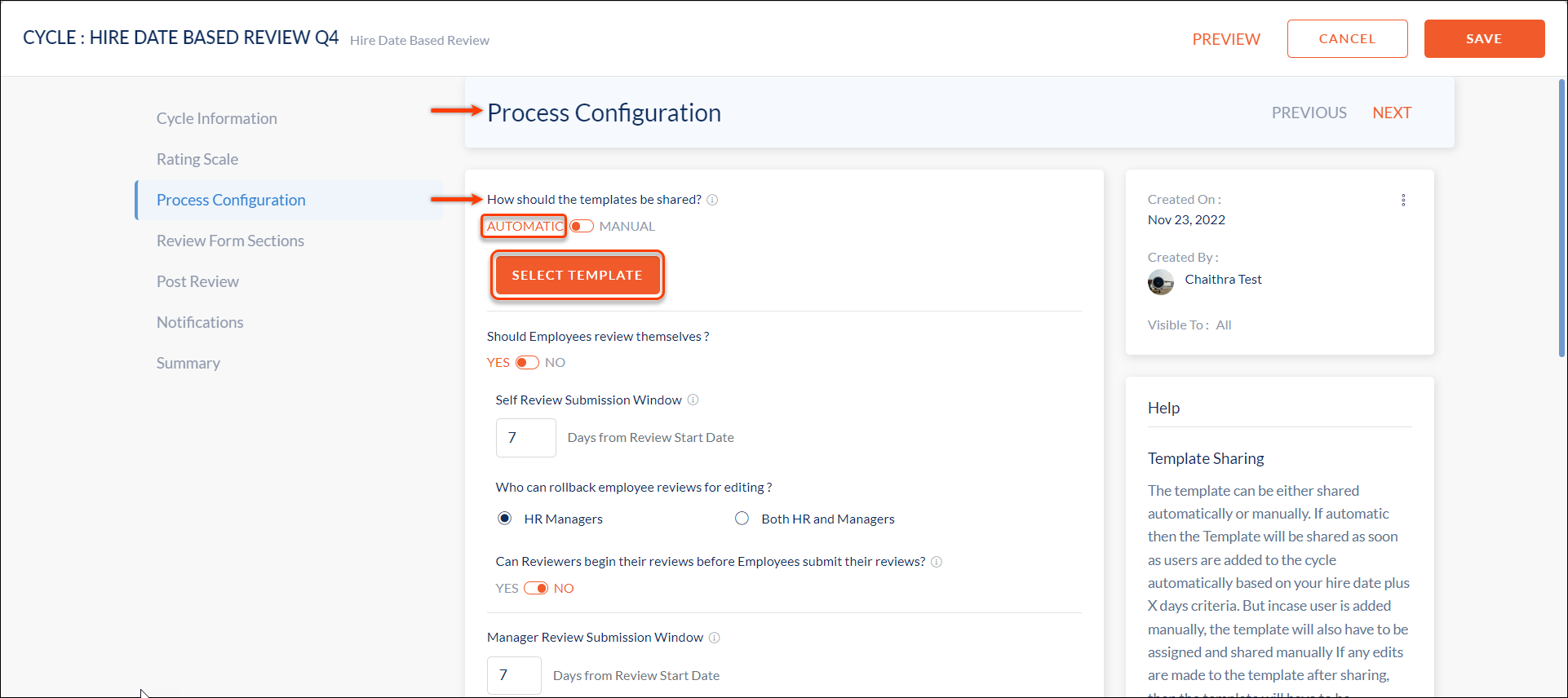 Step 3: "SELECT TEMPLATE" window opens. Select the template and click SELECT.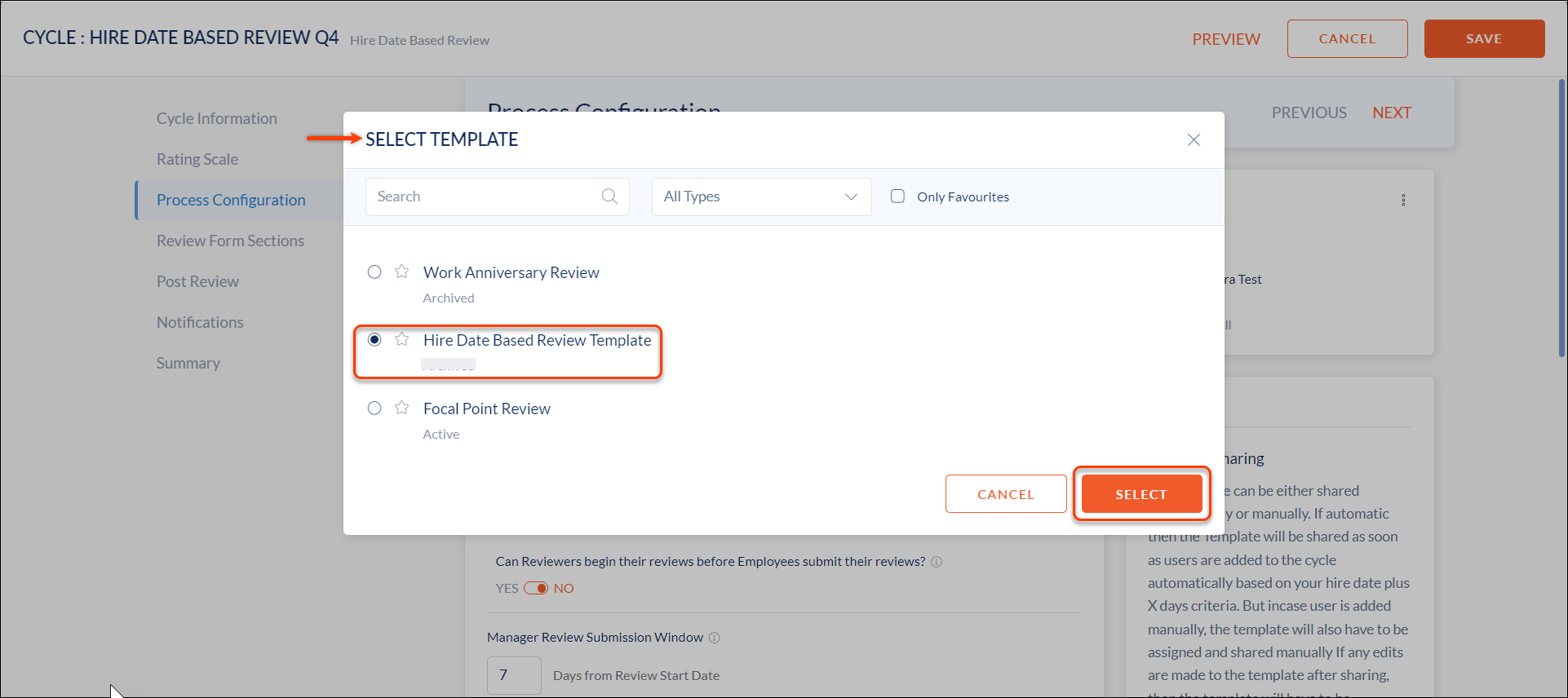 Step 4: The template is selected. Click SAVE.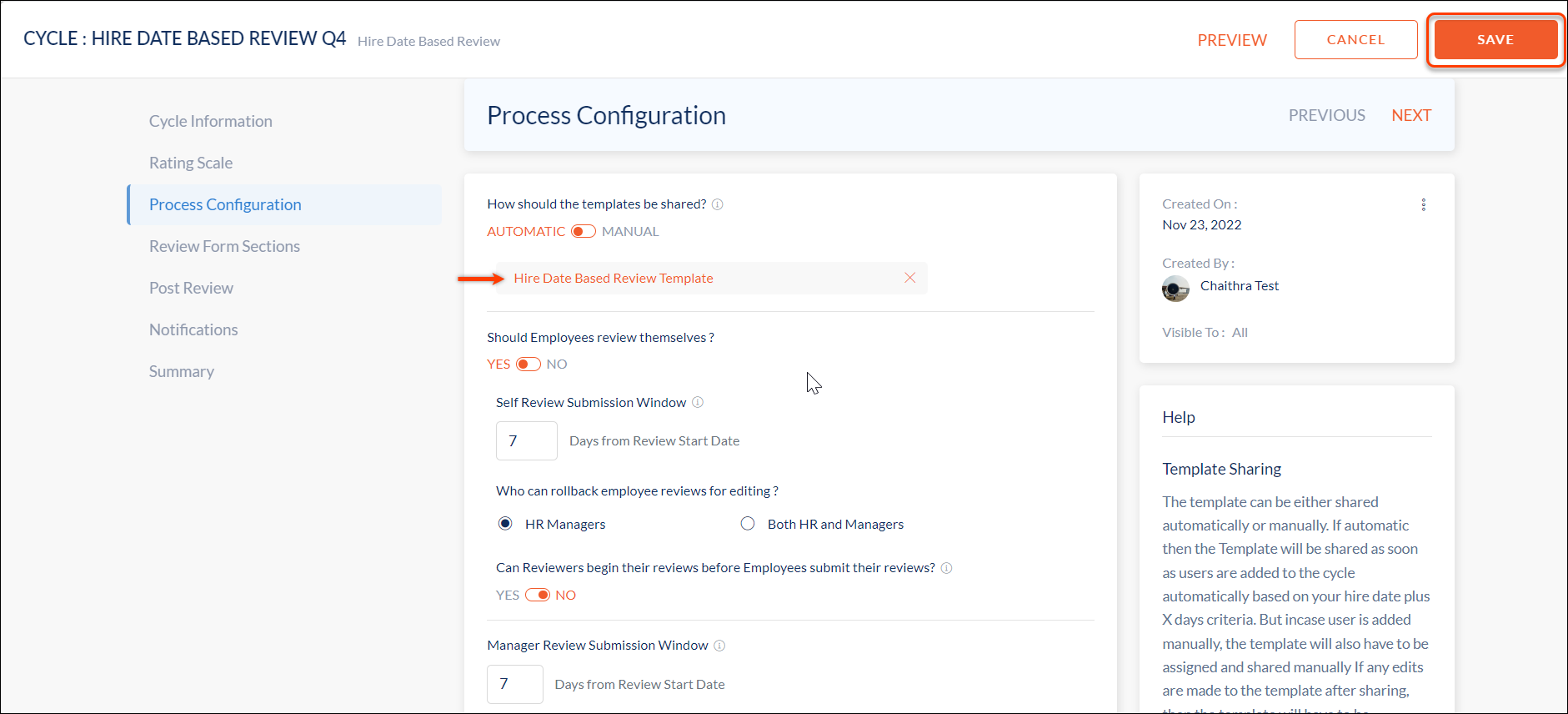 Note: The selected template is automatically shared with the Employees in the performance review cycle.