Nudge Manager to Submit Feedback
Admins can nudge the managers to submit their report's feedback requests.
Follow the steps below to nudge the managers:
Step 1: Navigate to Admin > Feedback > Dashboard.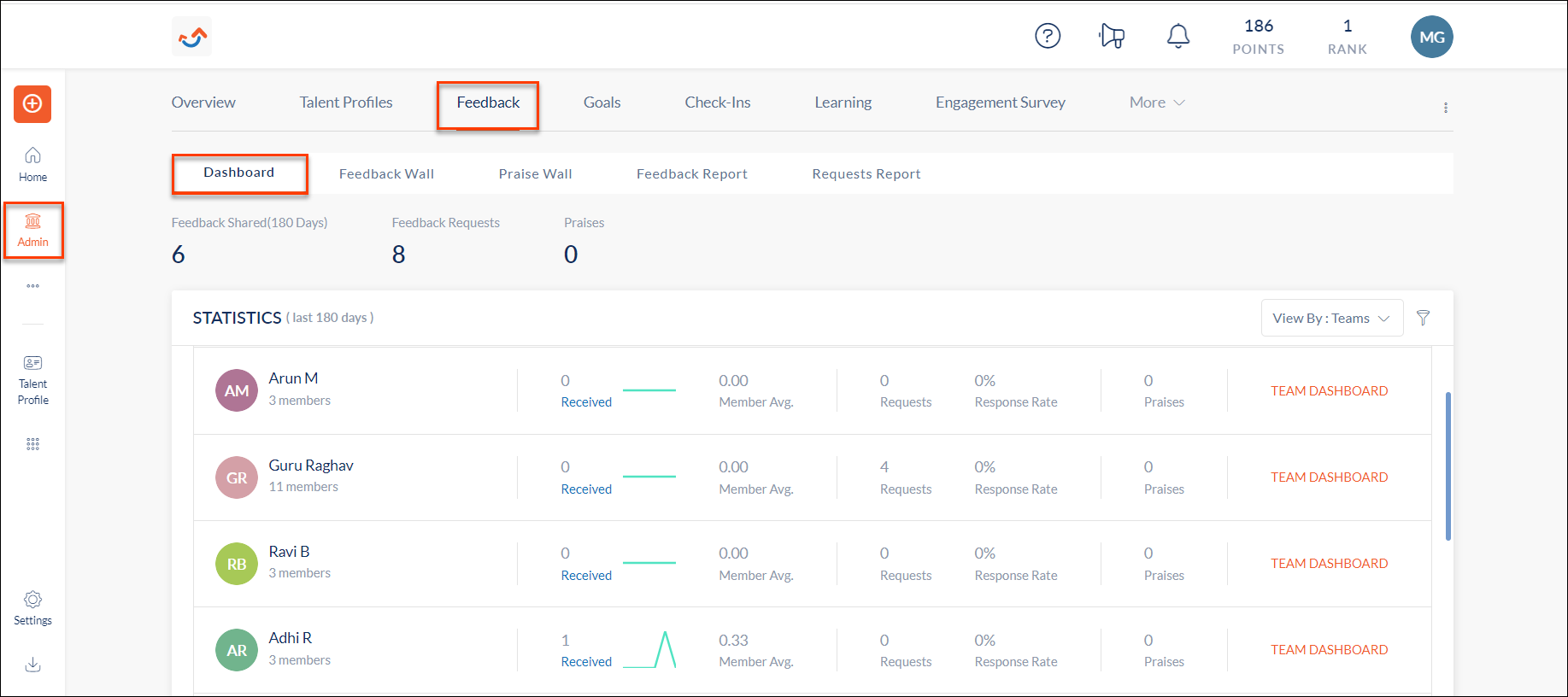 Step 2: From the "View By" dropdown, select Teams.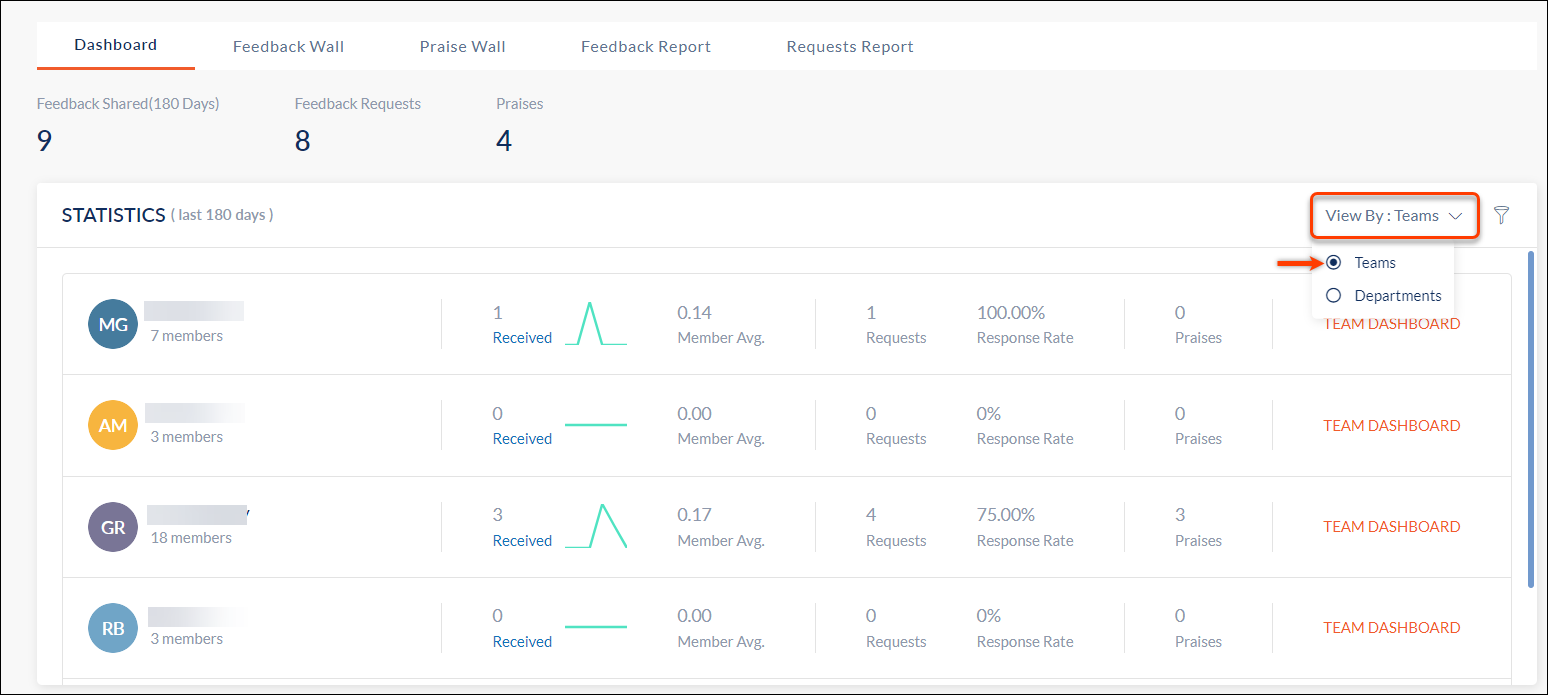 Step 3: Hover over the manager's name and click the Bell

Icon to nudge the manager.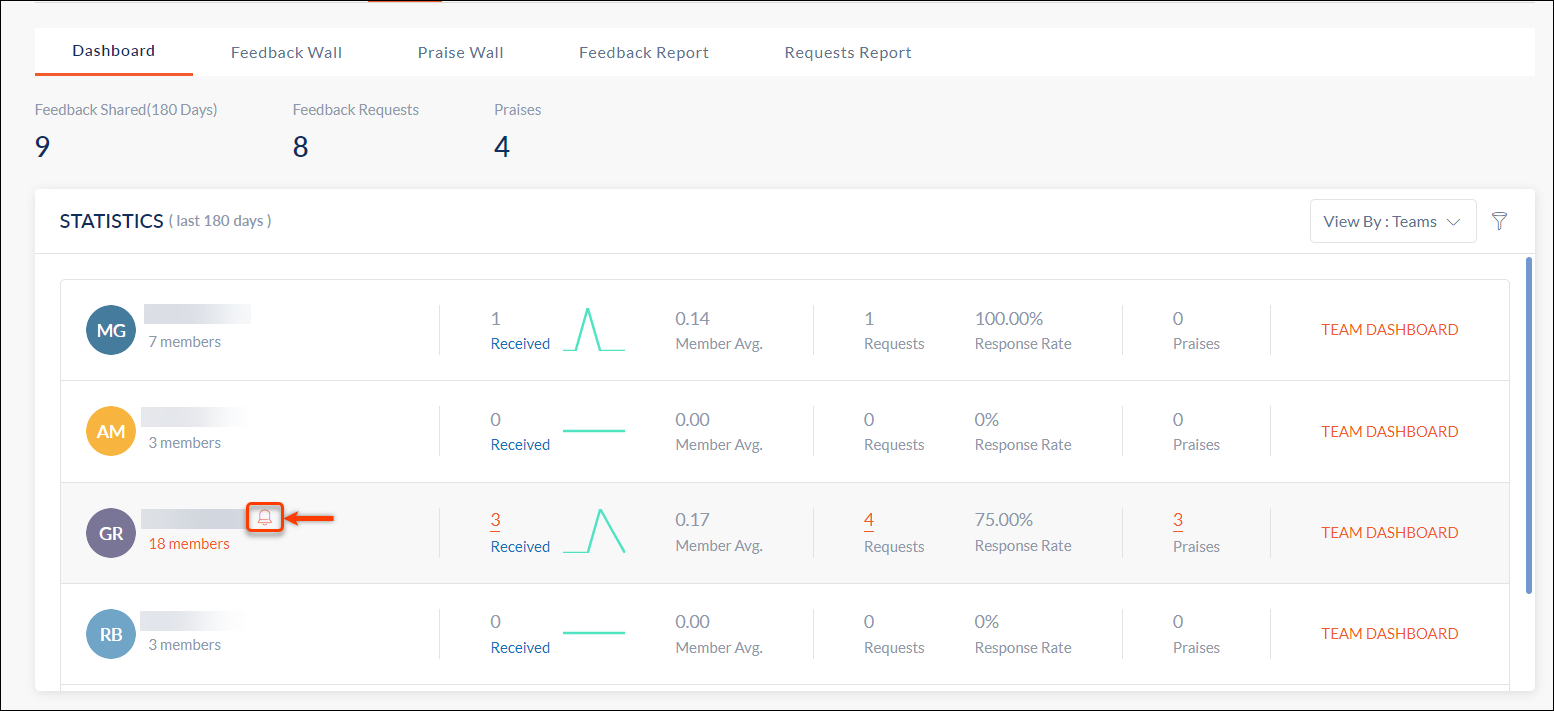 Step 4: In the "NUDGE" window, type your message and click CONFIRM.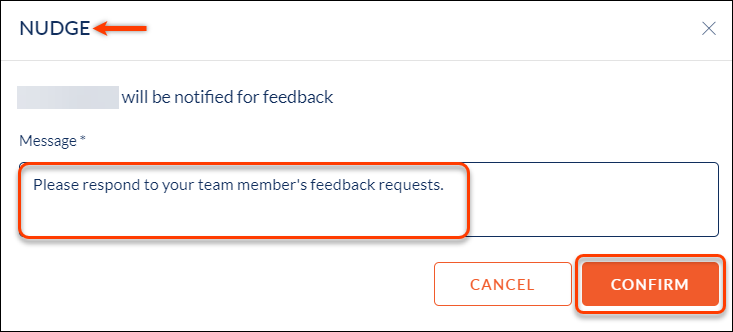 A "Notification sent" popup confirms that the manager has been nudged successfully.