Hide Employees Feedback from Manager
By default, all the employee's feedback is visible to their direct managers and skip-level managers.
Feedback providers do not have the choice to manage the visibility of their feedback. But, admins can hide the employee's feedback from their Managers and Skip-level managers.
Follow the steps below to hide employee's feedback from their manager:
Step 1: Navigate to Settings > Feedback > Settings.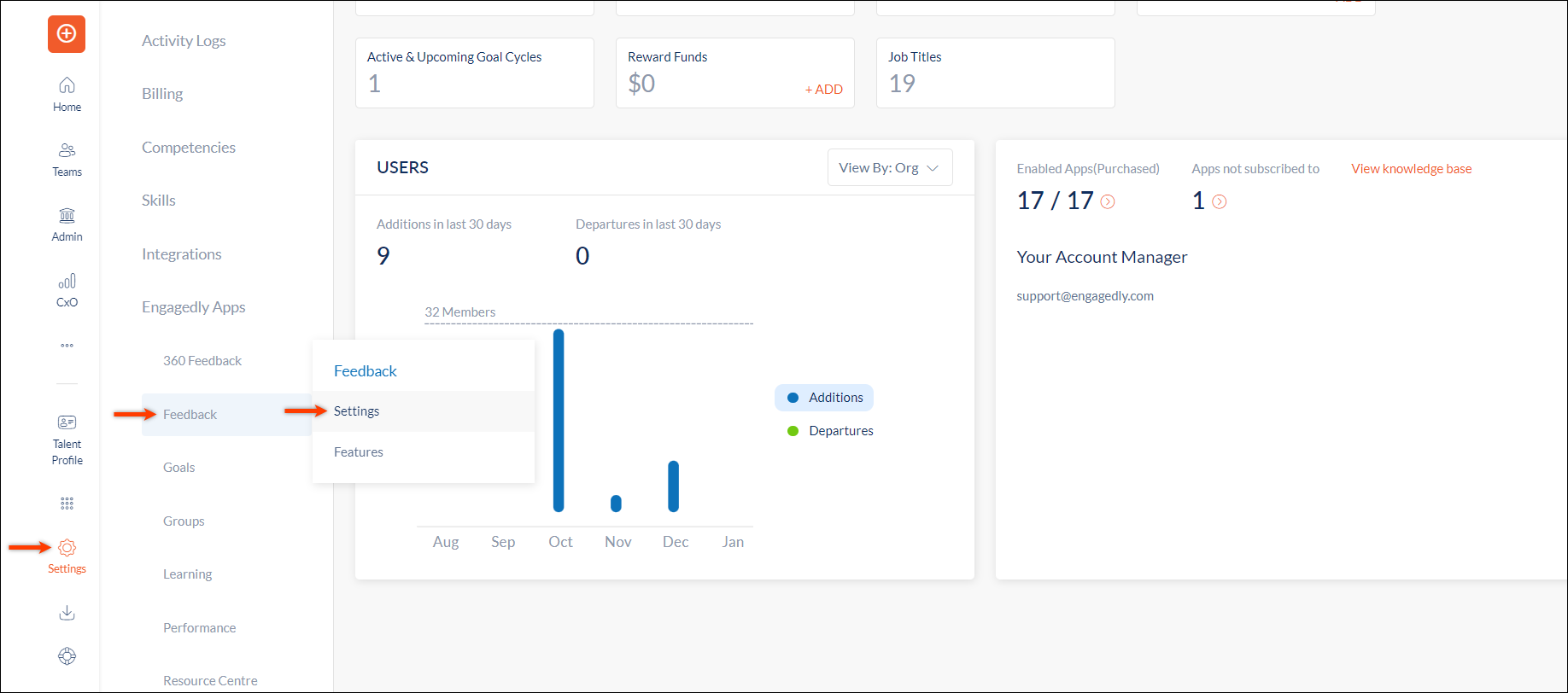 Step 2
: In the Feedback settings page, scroll down to the "VISIBILITY" section and select
Invisible
.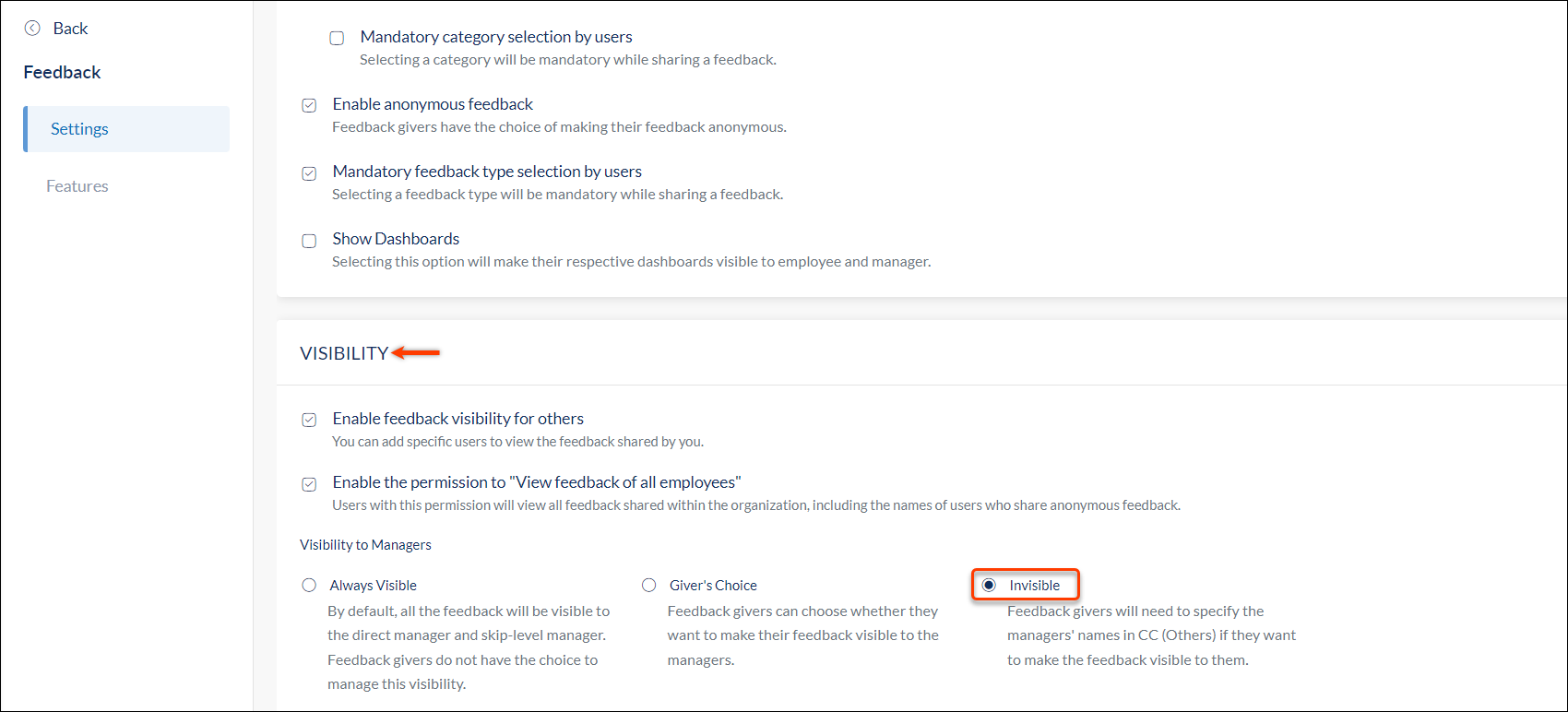 Step 3: Click SAVE to update your Feedback settings.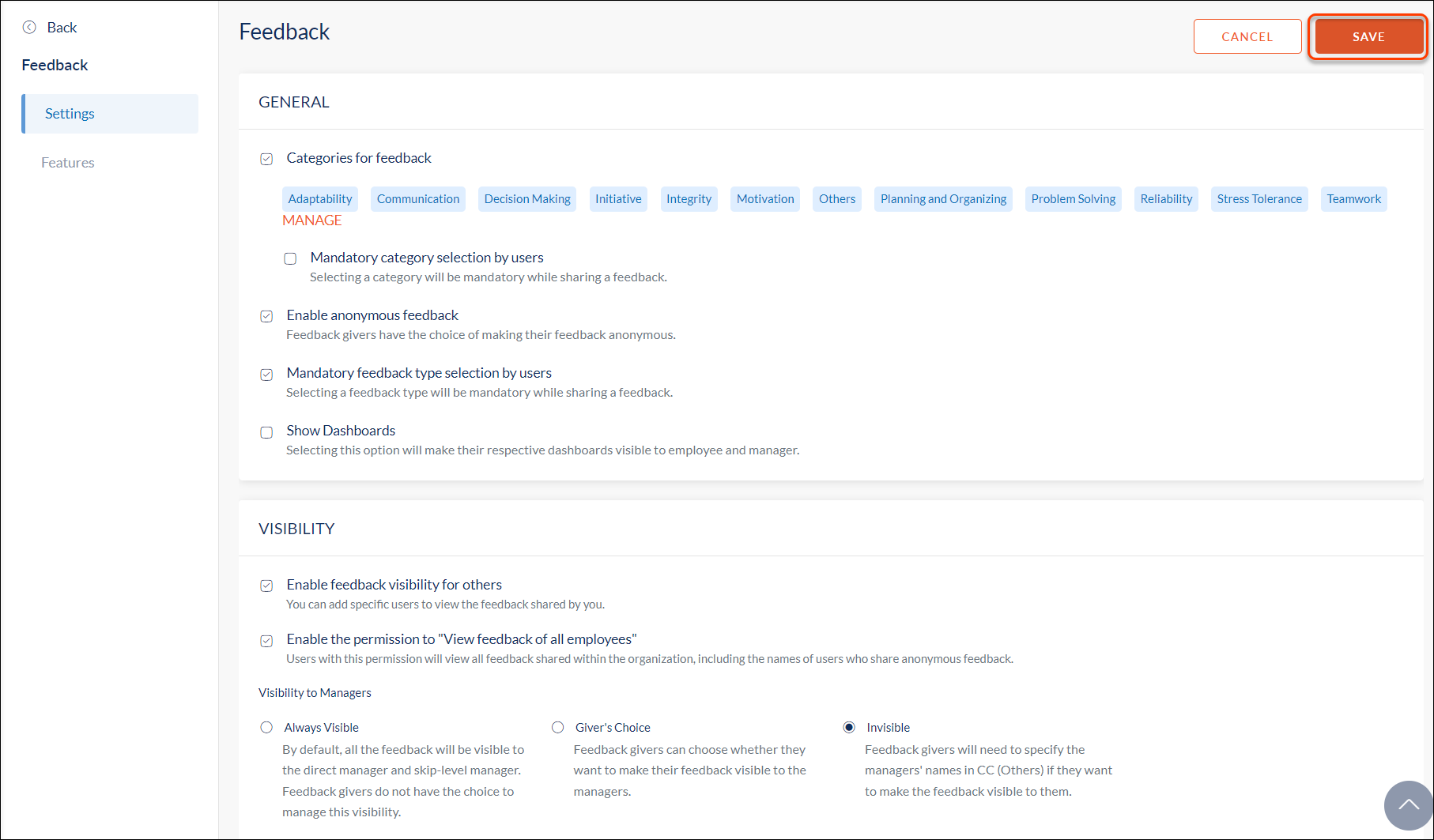 A "Saved" popup appears.