Manage and Export the 360 Feedback Cycle Report
Admins can manage 360 Feedback cycle columns while exporting the report.
Follow the steps below to manage and export the 360 feedback cycle report:
Step 1: Navigate to Admin > 360 Feedback.
Step 2: Go to the "RECENT CYCLES" section and click View All to view all the cycles.

Step 3: Click MANAGE on the cycle you want to manage the columns and export the report.

Step 4: Go to the Reports section and click Feedback Areas.

Step 5: Click the Overflow Menu

Icon and select Manage Columns.

Step 6: Select or unselect the columns as required before exporting the report.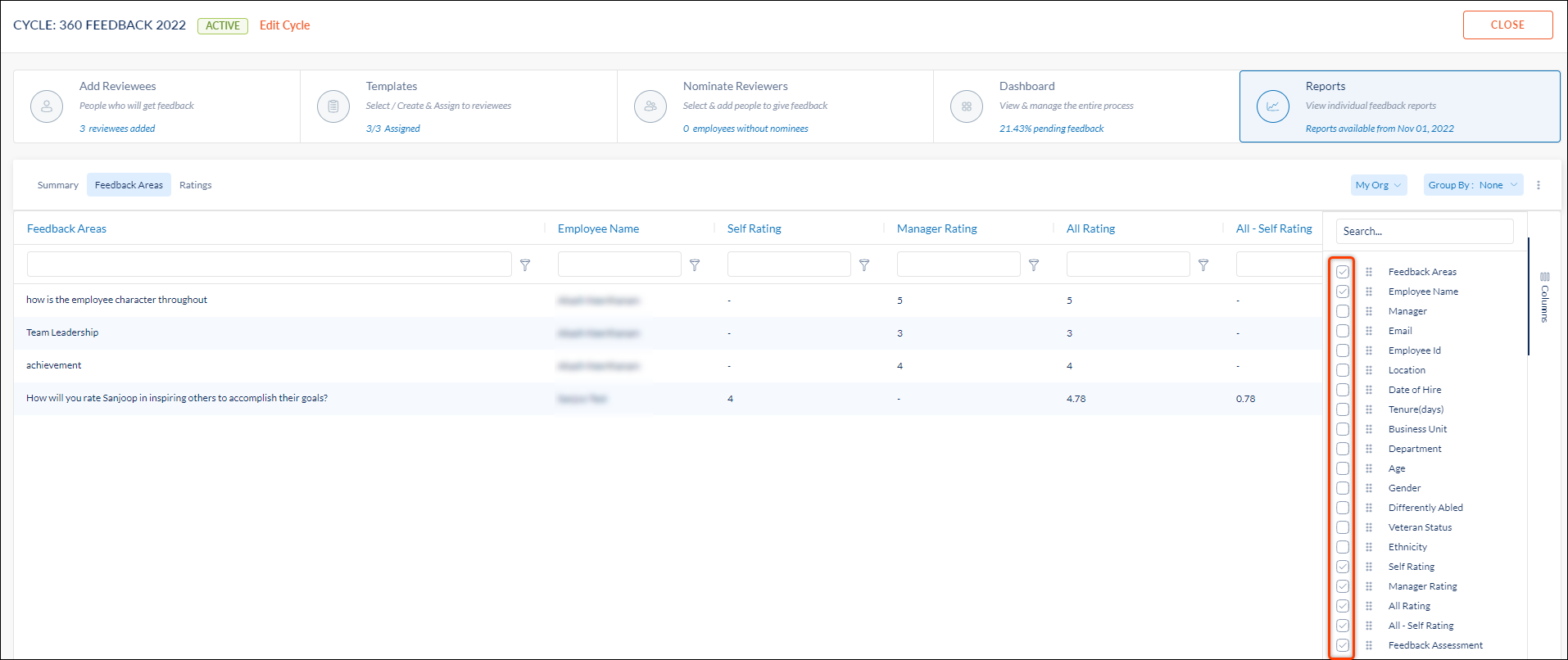 Step 7: Click Export to download the report in (.xls) format.