Make 360 Feedback Response Mandatory or ( How to Remove Decline Option in 360 Feedback)
Admins can make 360 Feedback responses mandatory by removing the decline option from the cycle settings.
Follow the steps below to remove the decline option from the employees
Step 1: Navigate to Admin > 360 Feedback.
Step 2: Go to the "RECENT CYCLES" section and click Create New Cycle.

Step 3: Type the cycle name and click NEXT.

Step 4: Complete the cycle details and go to Process Configuration settings.

Step 5: Scroll down to Advanced Settings and unselect Allow respondents to decline feedback requests.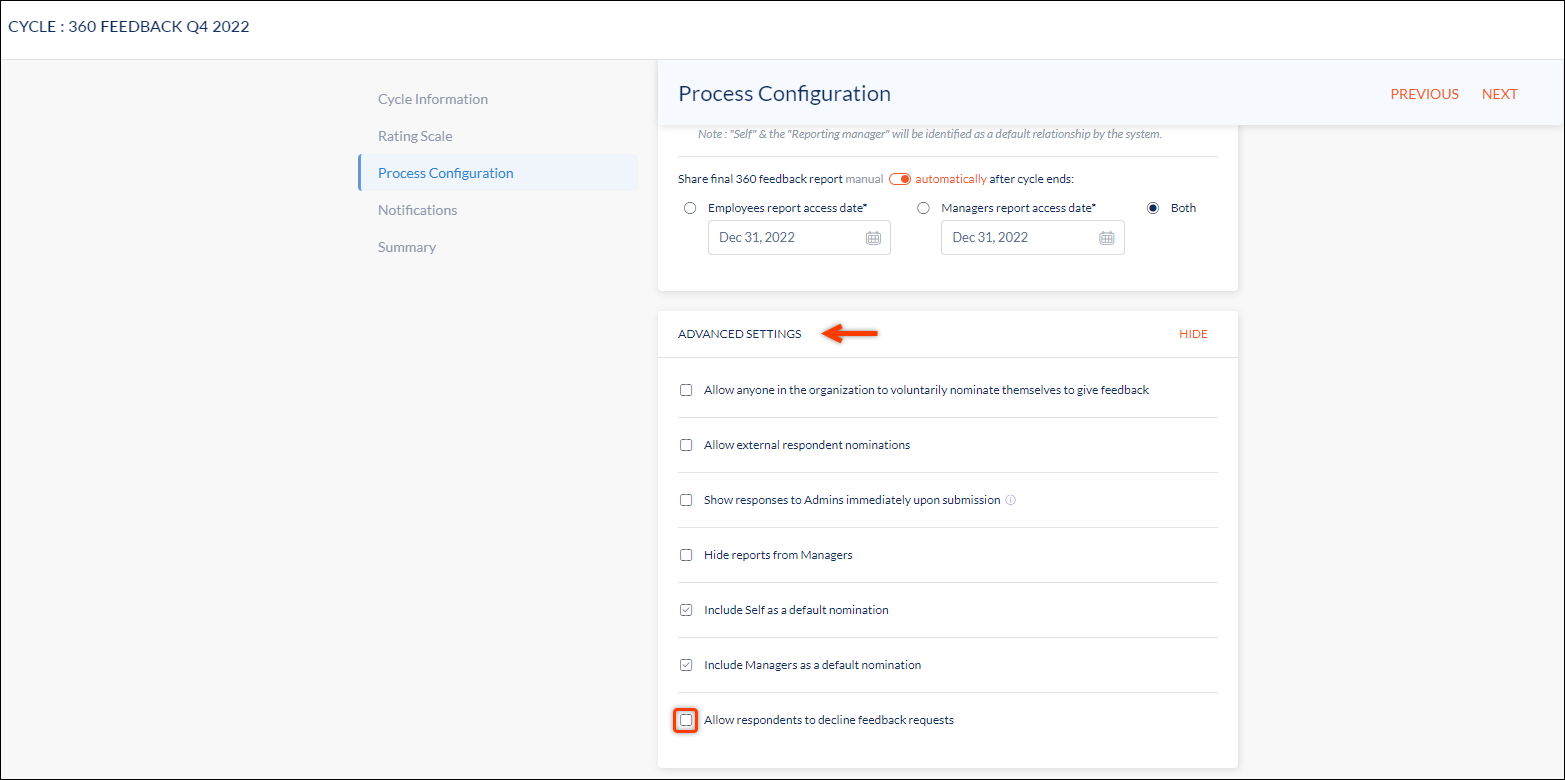 Step 6: Click SAVE to update the settings.