Modify the Due Date of an Assigned Course
Once the course is assigned to a user, you will not be able to update/change the due date through the application, and the only way you can do this is by updating it through the "Import Learners" option.
Also, you can
unassign the course
for the learner and then re-assign it by adding the due date.
Note: Unassigning the course for the learner will remove all the progress made by the user on that course.
To change the due date using import learners:
Step 1: Navigate to Admin > Learning > Courses.
Step 2: Click the course you want to change the due date.

Step 3: Go to the "Learners" tab to view the list of learners for the course.
Step 4: From the "Actions" drop-down, select Import Learners to initiate the import process.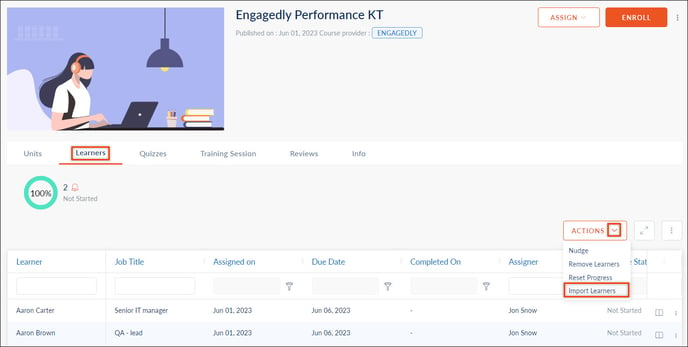 Step 5: Download the provided sample template for importing learner data.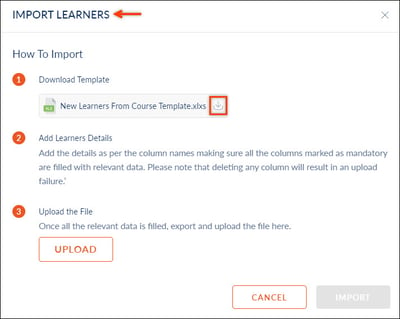 Step 6: Open the downloaded template and enter the learners' names and email IDs in the respective columns.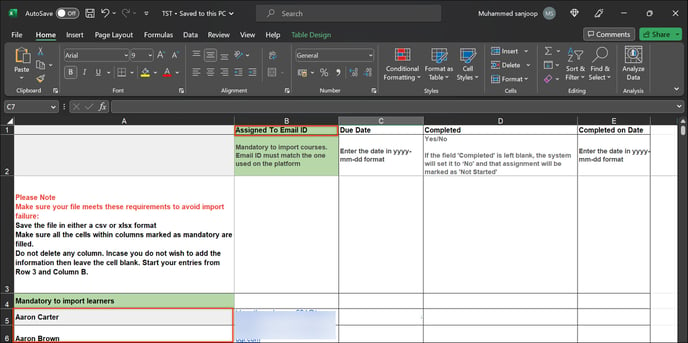 Step 7: Locate the "Due Date" column in the template and input the desired due date for the course.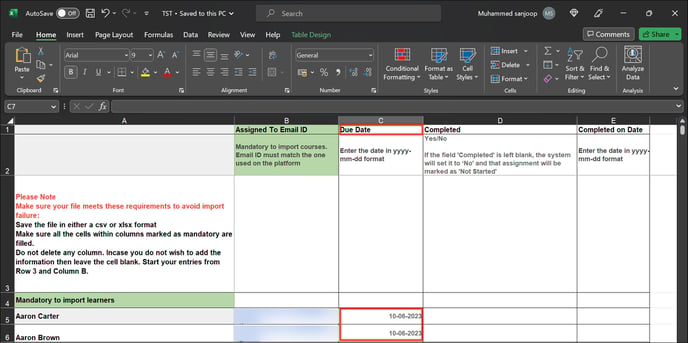 Step 8: Save the updated file with the learner data and due date changes.
Step 9: Return to the learning platform and click Upload to upload the updated template.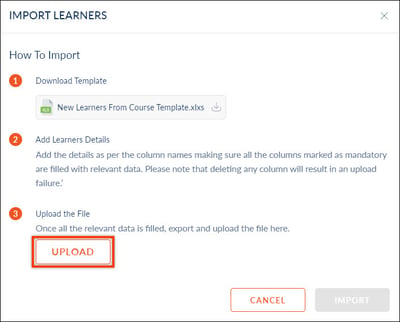 Step 10: Select the updated file containing the learner data and due date changes.
Step 11: After uploading the file, click Import to import the learners.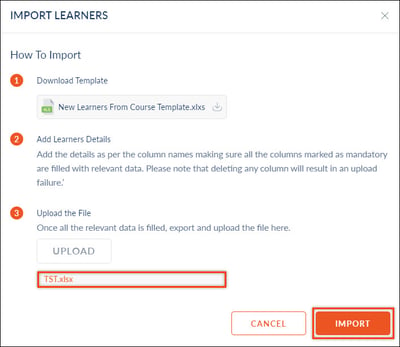 The due date has been successfully updated.