Enable Award Points for Employees on Team Pulse Submission
When award points are enabled in the Team Pulse, employees will receive award points upon submission of the pulse response.
By setting award points for team pulse submission, you can incentivize your team members to submit their responses on time and encourage them to engage with the feedback process. This can help improve the overall quality of the responses and increase participation rates. Additionally, award points can serve as a form of recognition for employees who take the time to provide valuable feedback, which can help boost employee morale and engagement.
To enable award points:
Step 1: Navigate to Settings > Team Pulse > Settings.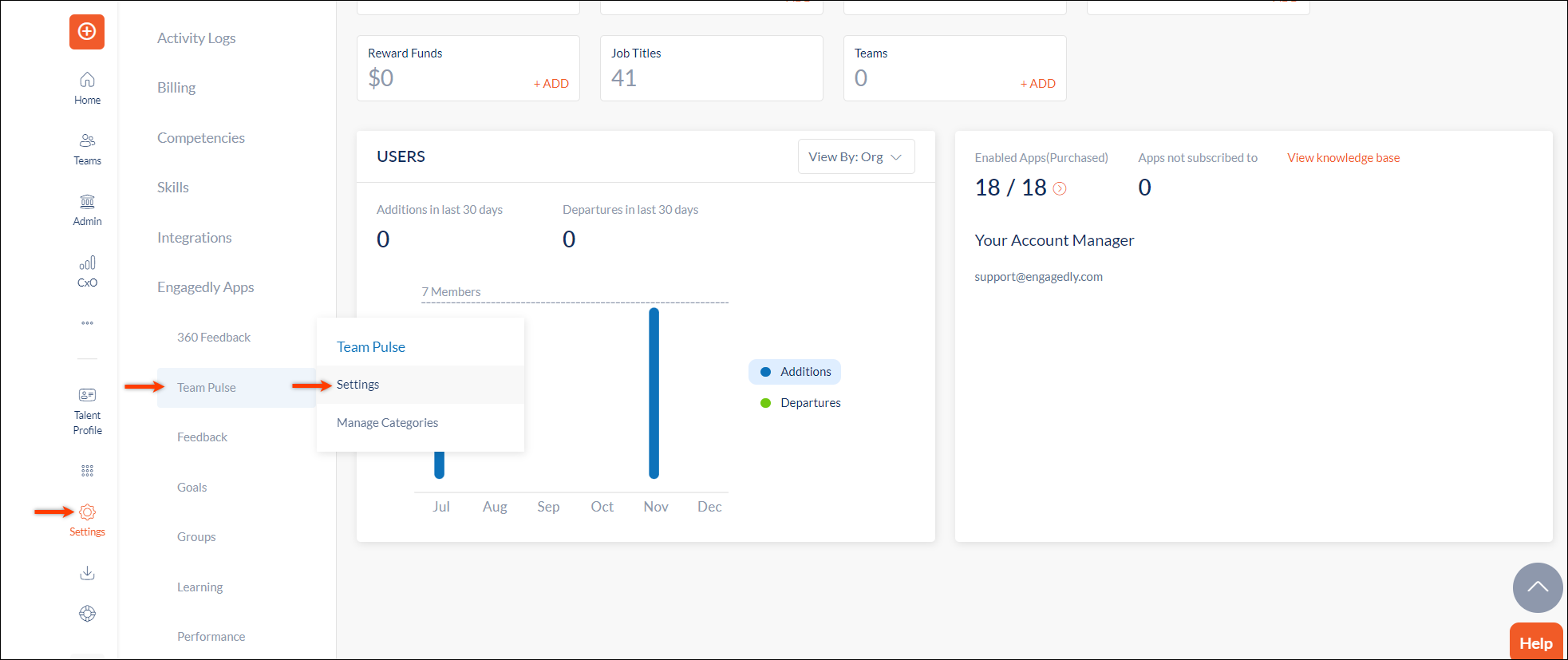 Step 2: In the Team Pulse settings page, scroll down to the "Respondent Settings" section and select the "Award points to the employees on submitting responses" checkbox.

Step 3
: Set the award points. Also, click
'-'
or
'+'
icons to decrease or increase the award points.
Step 4: Click Save to update your settings.

Now, employees will receive the specified award points upon submission of Team Pulse.