Create a Team Question
Admins create questions for Team Pulse to gather feedback from employees on various aspects of their work environment and experiences. Admins can create team questions while launching and after launching Team Pulse.
Note: After launching Team Pulse, admins can also create a new question from the Manage Questions tab.

Admins can create three types of questions in Team Pulse.
Rating scale

Multiple Choice Questions (MCQ)

Open Ended
Create a team question while launching Team Pulse
Step 1: Navigate to Settings >Team Pulse > Settings > Manage Team Questions
Step 2: Under "Create Questions" click Create.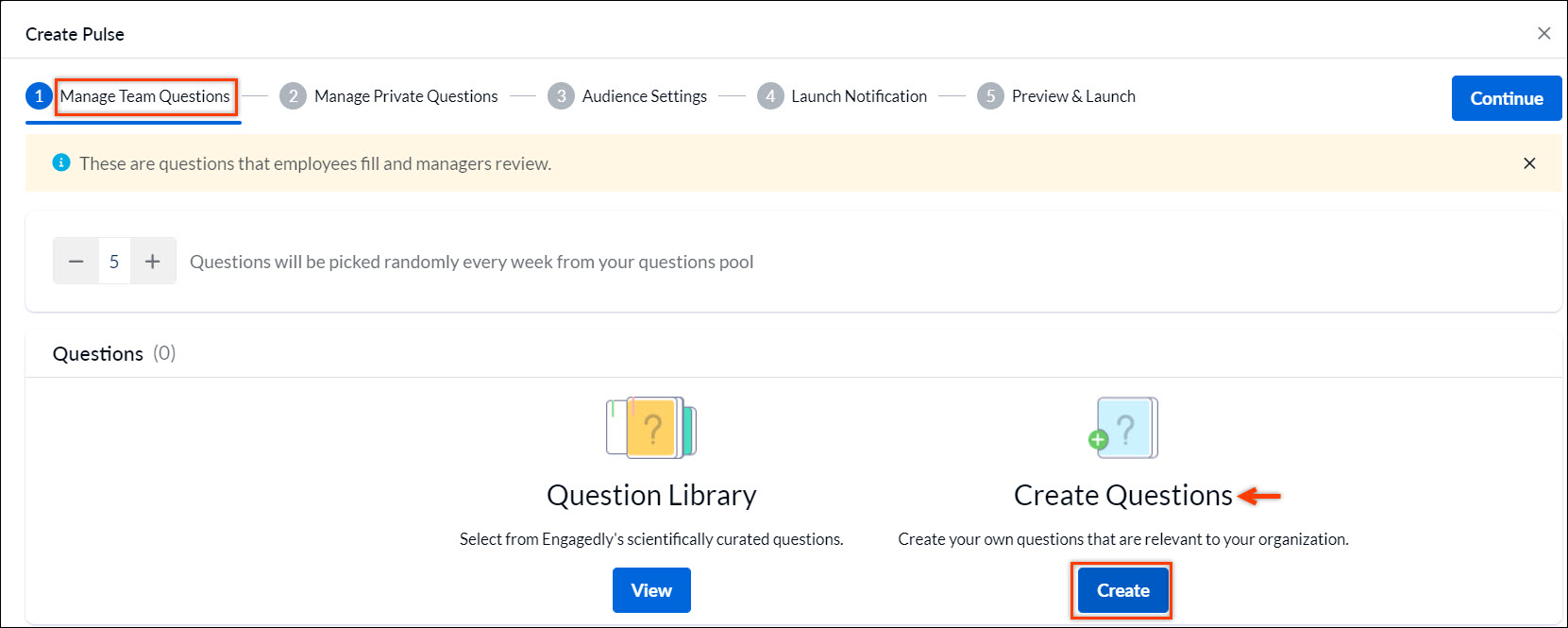 Step 3: Select the question type and enter the question.
Step 4: Select the question category from the drop-down.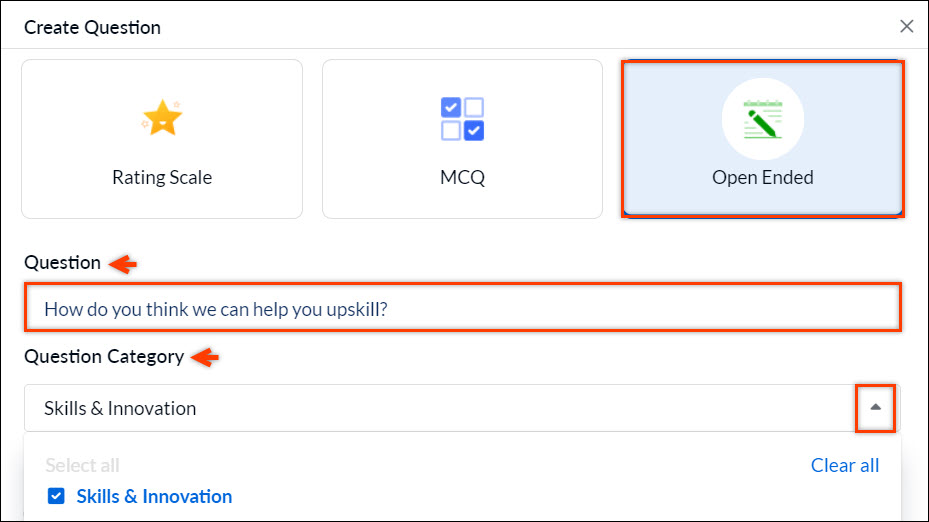 Note: You can also select multiple question categories.
Step 5: Set the team question frequency and select the start date and end date for the question.
Note: By default, the team question never ends. Select "Custom" from the Ends drop-down to set the end date for the team question.
Step 6: Click Save to add the team question to Team Pulse.