Change Question Frequency for Team Pulse
The question will be shared either once or multiple times during the Team Pulse, depending on its frequency settings.
While setting up Team Pulse, admins can set the frequency of questions. After the launch of Team Pulse, they can also change the frequency of a created question.
Change Question Frequency
Step 1: Navigate to Admin > Team Pulse > Manage Questions.
Step 2: Select Team Questions/Private Questions.
Step 3: Hover over the question. Click the Overflow Menu

Icon, and select Edit.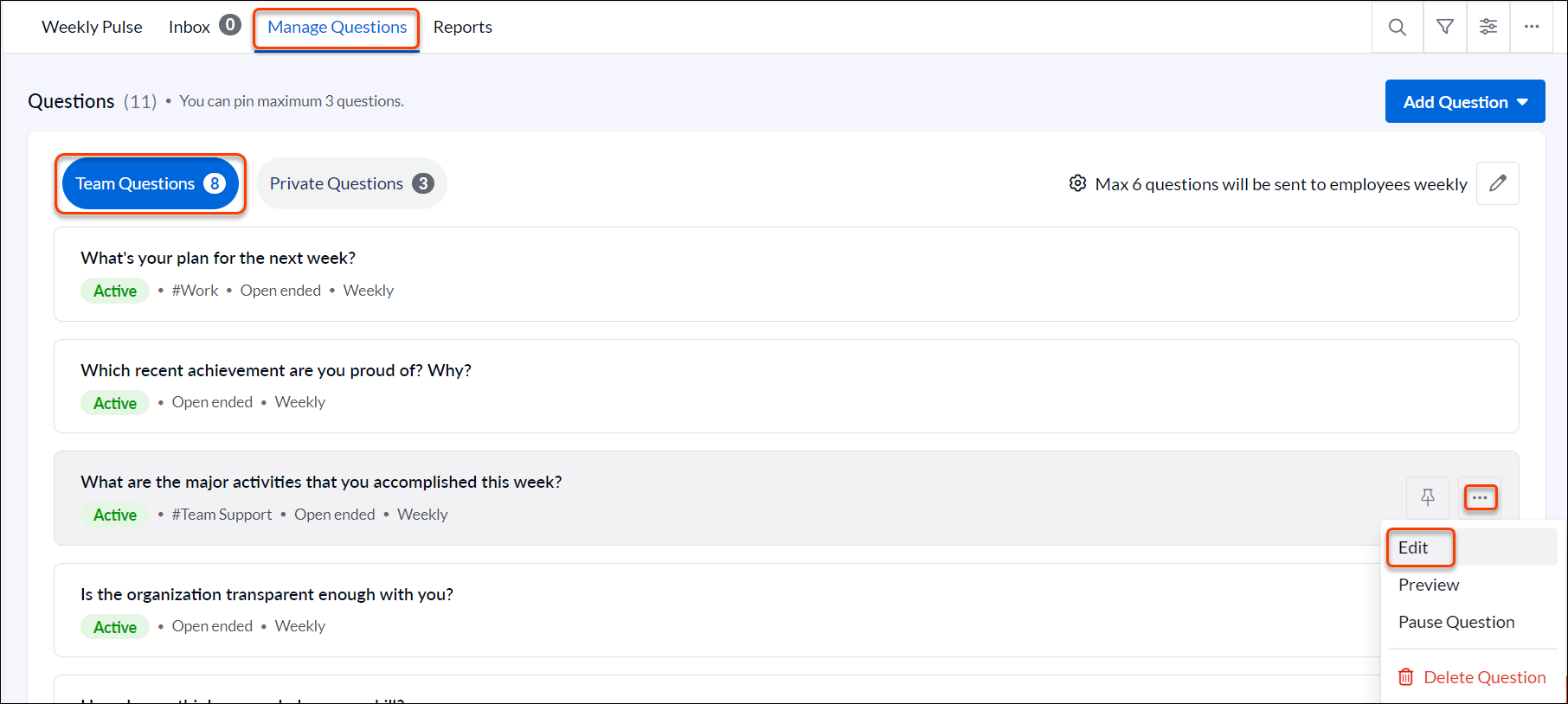 Step 3: Go to the Frequency section and edit the question frequency as required.
Step 4: Click Save.