Set Team Pulse Question Response Visible Only to Admins
While creating a question, you can set the employee's responses visible only to admins.
By doing this, you can ensure that only the admin has access to the Team Pulse responses, which can help protect the privacy and confidentiality of your team members' feedback. This can also help ensure that the responses are only used for their intended purpose, which is to help you identify areas for improvement and make data-driven decisions to improve team performance and employee engagement.
To set Team Pulse response visible only to admins.
Step 1: Navigate to Admin > Team Pulse >Manage Questions.
Step 2: From the "Add Question" drop-down, Select Create New Question.

Step 3:
Select the question type from the "Create Question" window and enter
the question.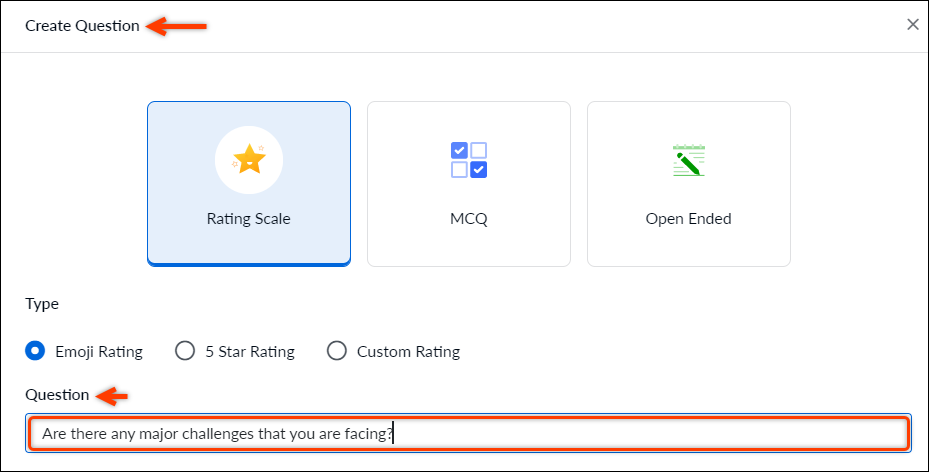 Step 4:
Select the "
Response visible only to admin
" check box to make the response visible only to admins.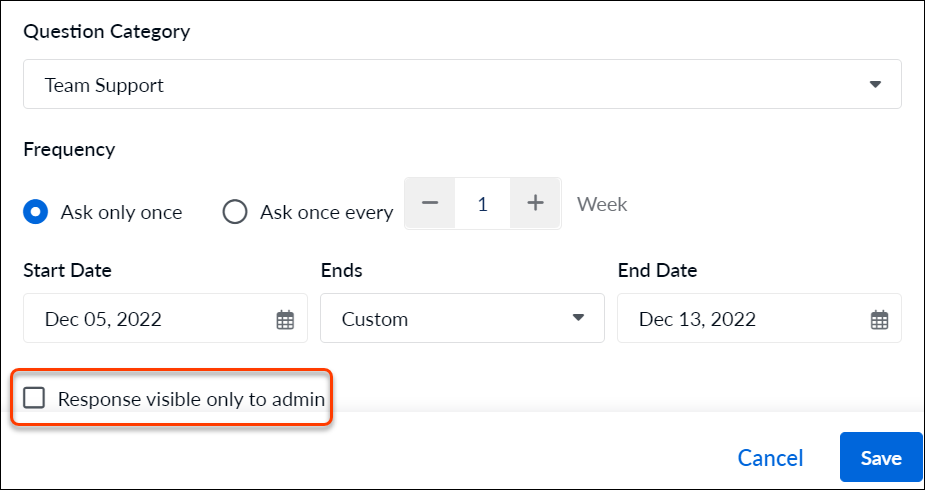 Note: Select the "Collect responses anonymously" check box to collect anonymous responses from the employees.
Step 5: Click Save to collect responses anonymously.