Delete a Question in Team Pulse
Deleting a question will remove it from the Team Pulse. The deleted question will be available in the org library. Admins can add the deleted question to Team Pulse from the org library.
To delete a question:
Step 1: Navigate to Admin > Team Pulse > Manage Questions.
Step 2: Select Team Questions/Private Questions.
Step 3: Hover over the question. Click the Overflow Menu

Icon and select Delete Question.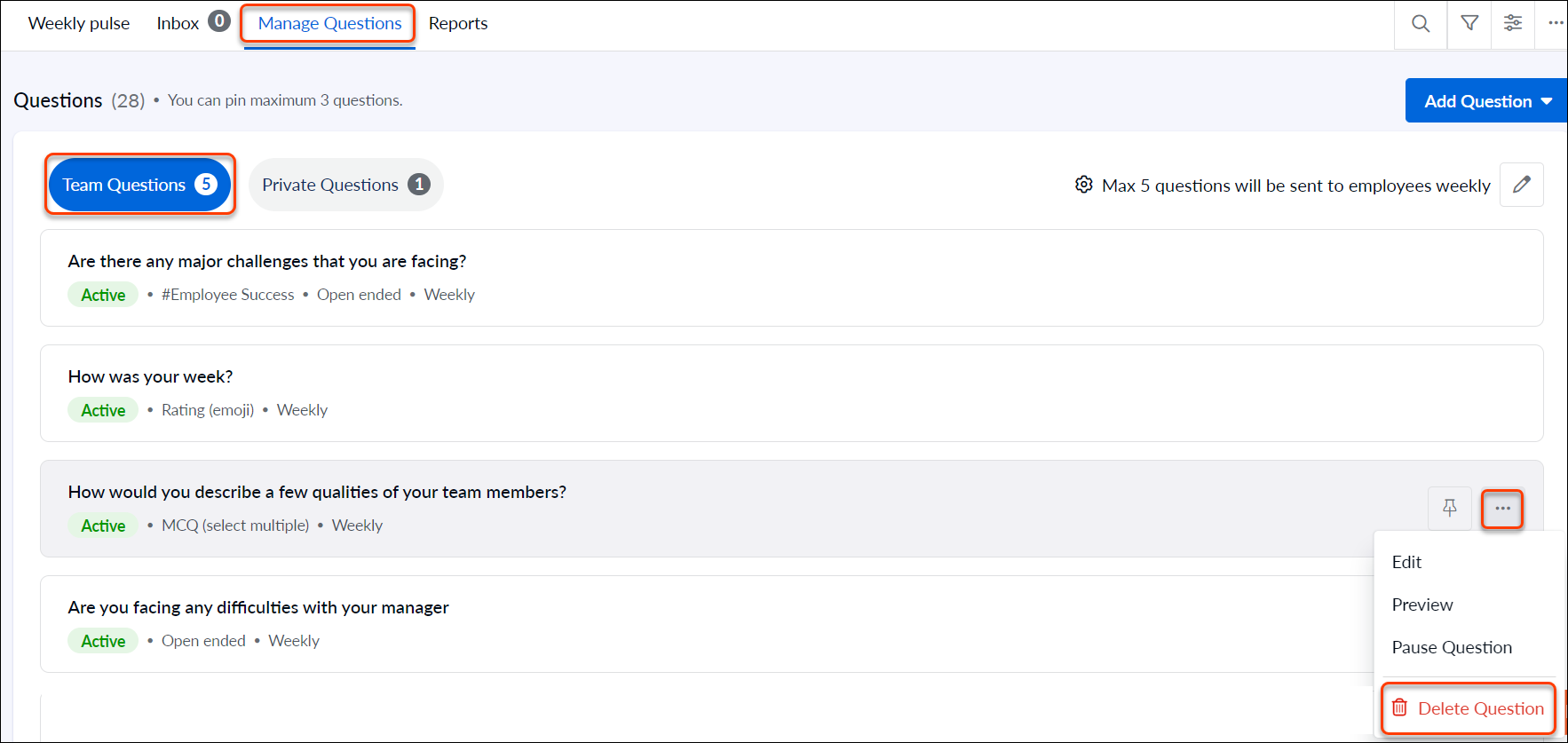 Admins can also delete bulk questions at a time.