Edit a Question Category in Team Pulse
Editing a question category refers to modifying the name assigned to the category in the Team Pulse. By editing the question category name, admins can ensure that the category is accurately labeled and aligned with the intended purpose of the questions.
To edit a question category:
Step 1: Navigate to Settings > Team Pulse > Manage Categories.
Step 2: Click Manage Category.

Step 3: Hover over the question category and click the Pencil

Icon.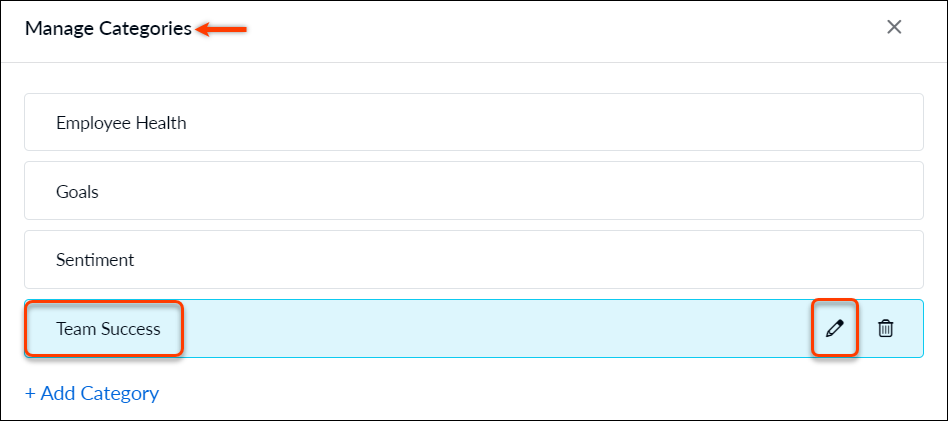 Step 4: Edit the category name and click outside the category title box to save the changes.