Nudge Employees to Submit the Pulse
The purpose of nudging is to increase participation rates and ensure that as many employees as possible provide feedback and insights, which can help the organization identify areas of improvement and make data-driven decisions.
Nudging sends reminder notifications to the employees to submit their Team Pulse responses.
To nudge employees:
Step 1: Navigate to Admin > Team Pulse > Reports.
Step 2: Click View Details.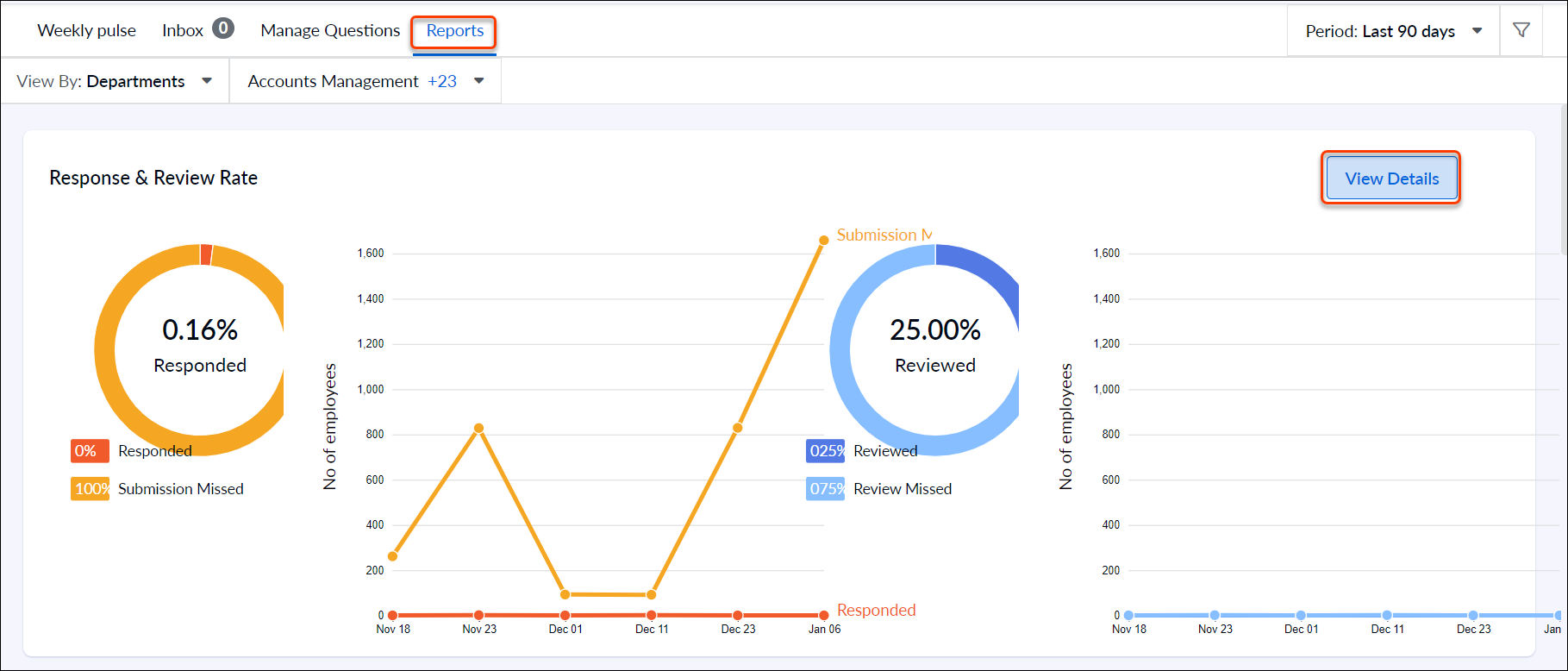 Step 3: Select Employee from the audience drop-down.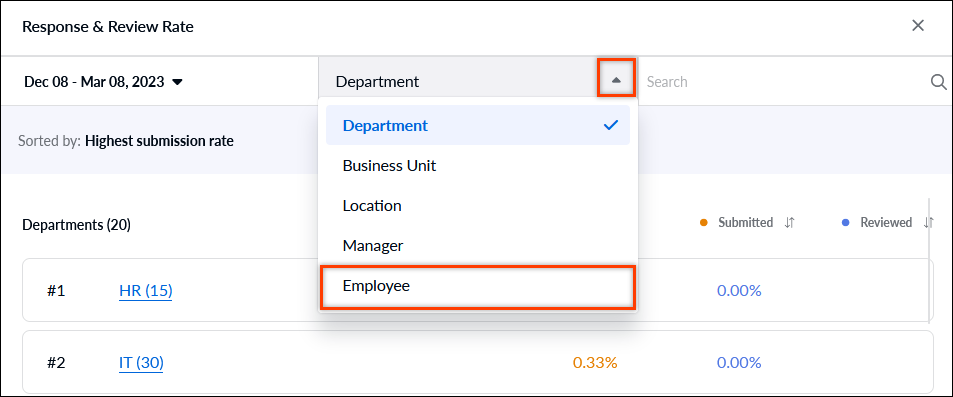 Step 4: Click Nudge.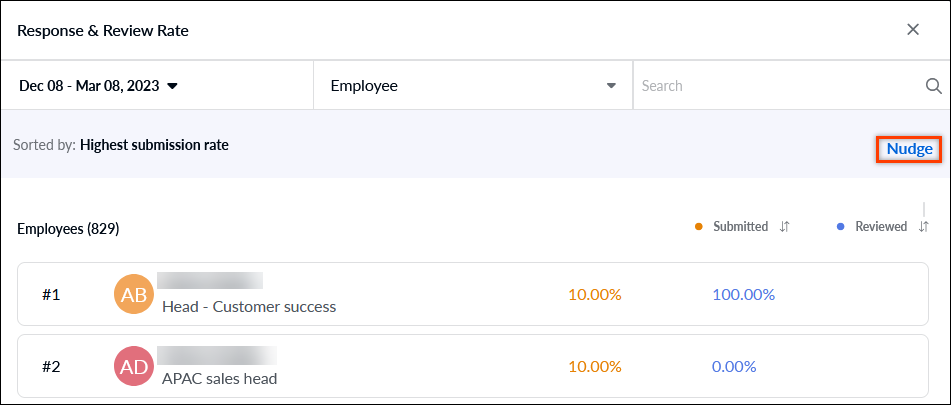 Step 5: Select the employees, enter your comment, and click Nudge.