Download Individual Employee Team Pulse Response Report
Downloading individual employee Team Pulse response report enables admin to access and analyze the team pulse responses of individual employees. By collecting regular feedback from employees through Team Pulses, you can identify trends and patterns in the responses of individual employees or teams.
Admins can download the Individual Team Pulse Response Report in PDF and Excel format.
To download an individual Team Pulse
response

report:

Step 1: Navigate to Admin > Team Pulse > Weekly Pulse.

Step 2: Select an employee from the "Audience List".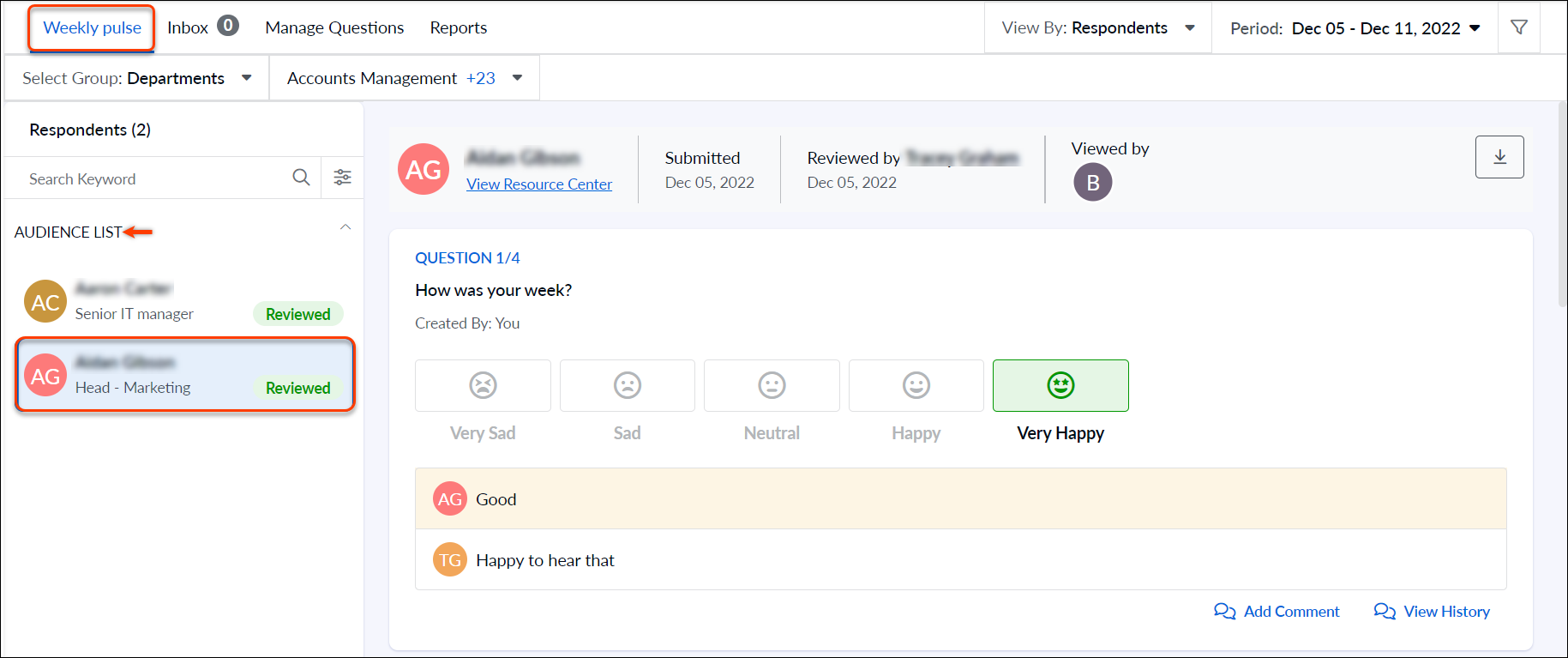 Step 3: Select the period from the "Period" drop-down menu.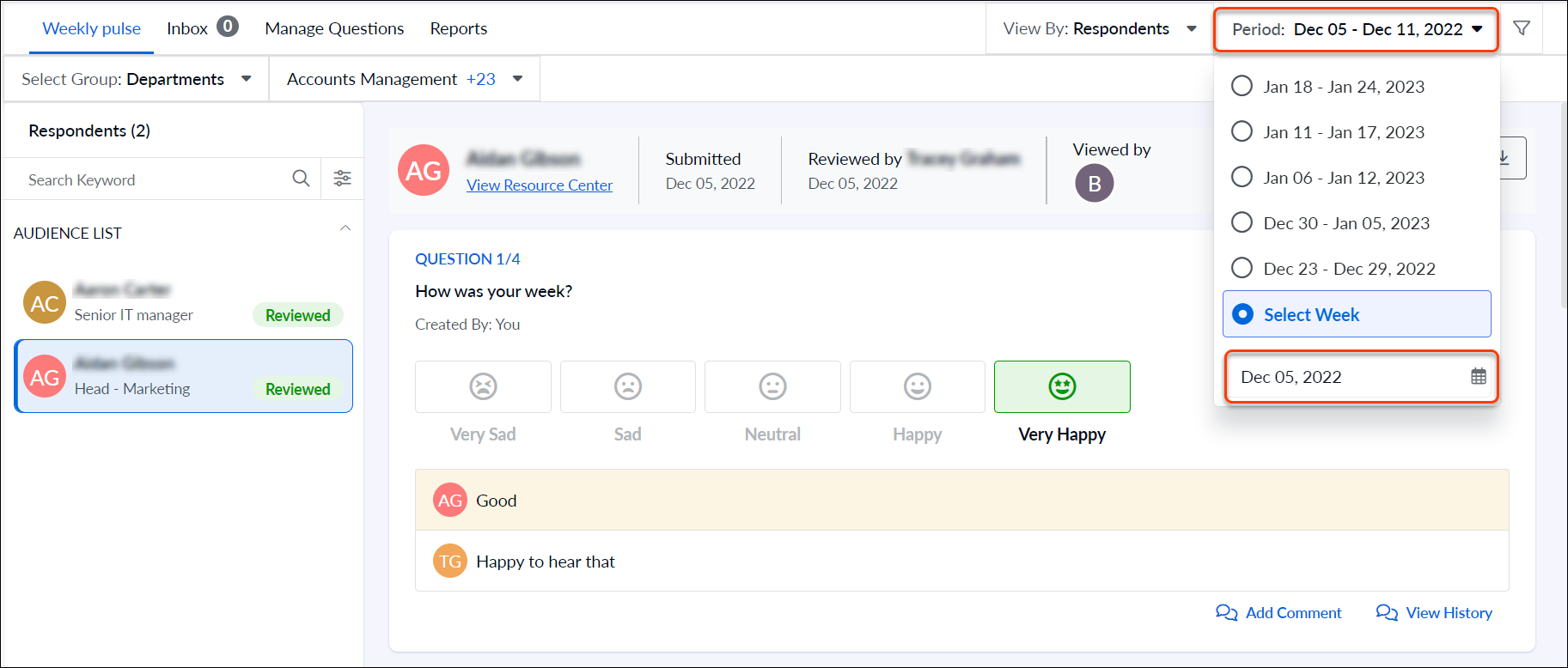 Step 4: Click the Download

Icon and select the desired file format (PDF or Excel).