Submit Team Pulse
When the admins launch the Team Pulse, employees will get the notifications. Employees must submit their Team Pulse before the due date.
The data collected from the Team Pulse survey can be used to identify areas of strength and weakness within the team and to develop strategies for improvement. It can also help to foster a culture of open communication and feedback within the organization.
Submit Team Pulse:
Step 1: Navigate to Home > Team Pulse > Weekly Pulse.
Step 2: Choose or type your response as per the question type.
Step 3
: Respond to all the questions and
click
Submit
.
Note: No question can be left unanswered.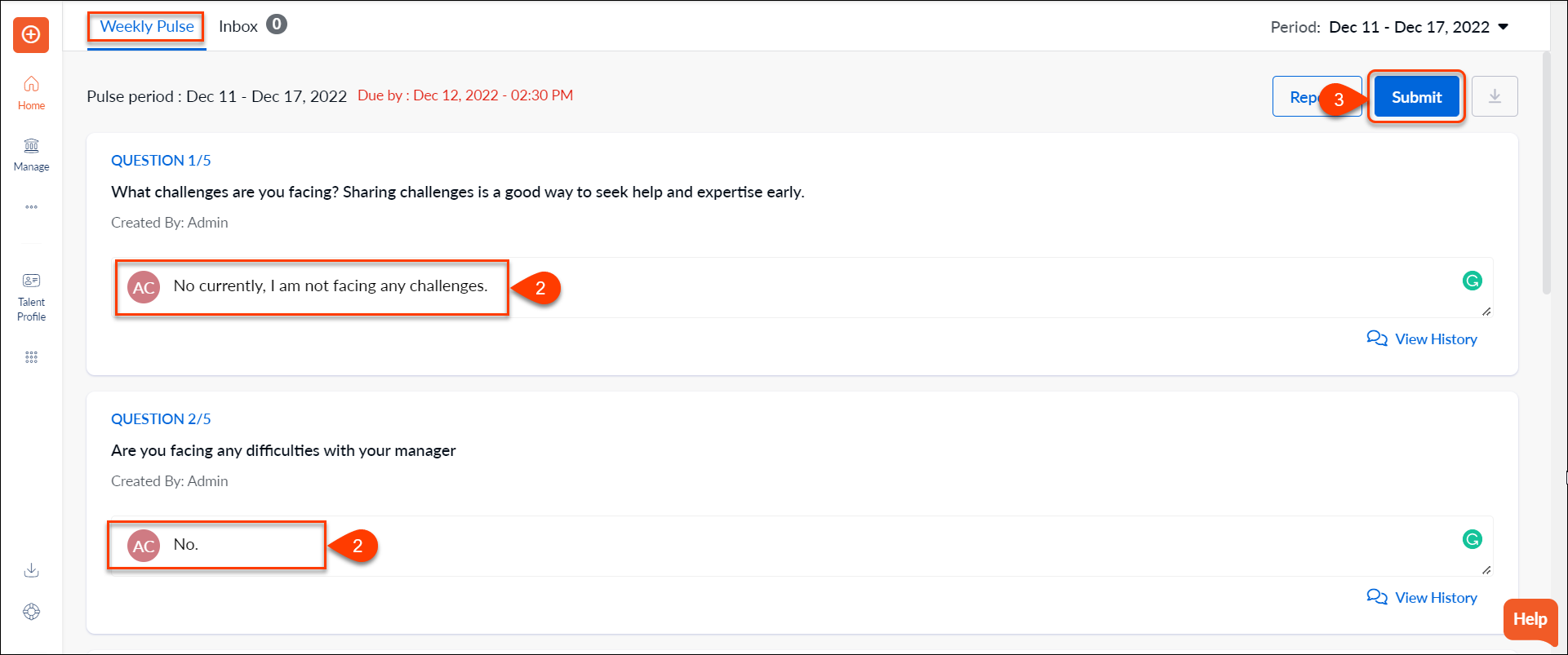 Note: You can edit your response

s until the 

Team Pulse submission due date.