Manage Performance Reviews
Navigation: Admin > Performance > Templates > Create
The first time you visit the Manage Reviews tab, you will be prompted to select a cycle from a listing. Upon revisiting this tab, your previously selected cycle will be displayed. You can change your cycle selection by clicking 'Change Cycle'.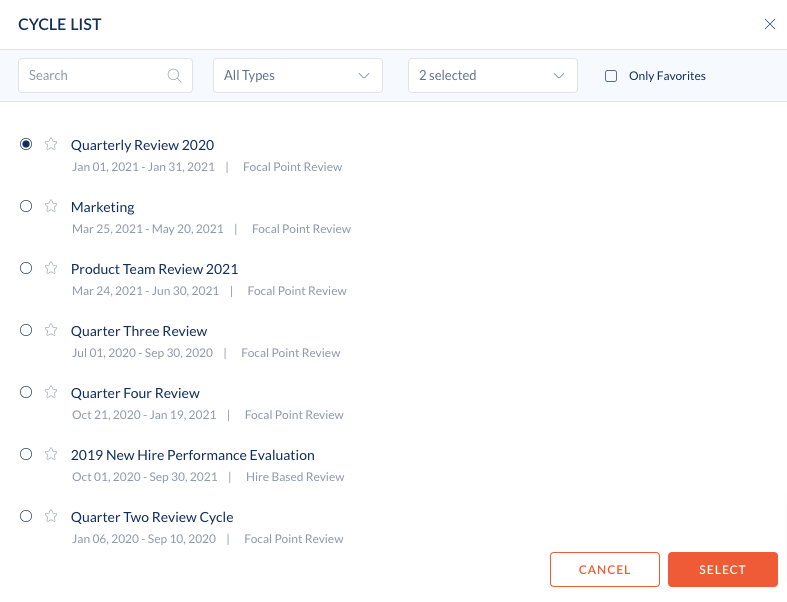 You can view a report of all the employees added to the selected cycle, their reporting manager and HR manager details, the status of completion of each review stage, and the overall status. You can also view an alert message showing details of templates not assigned or shared.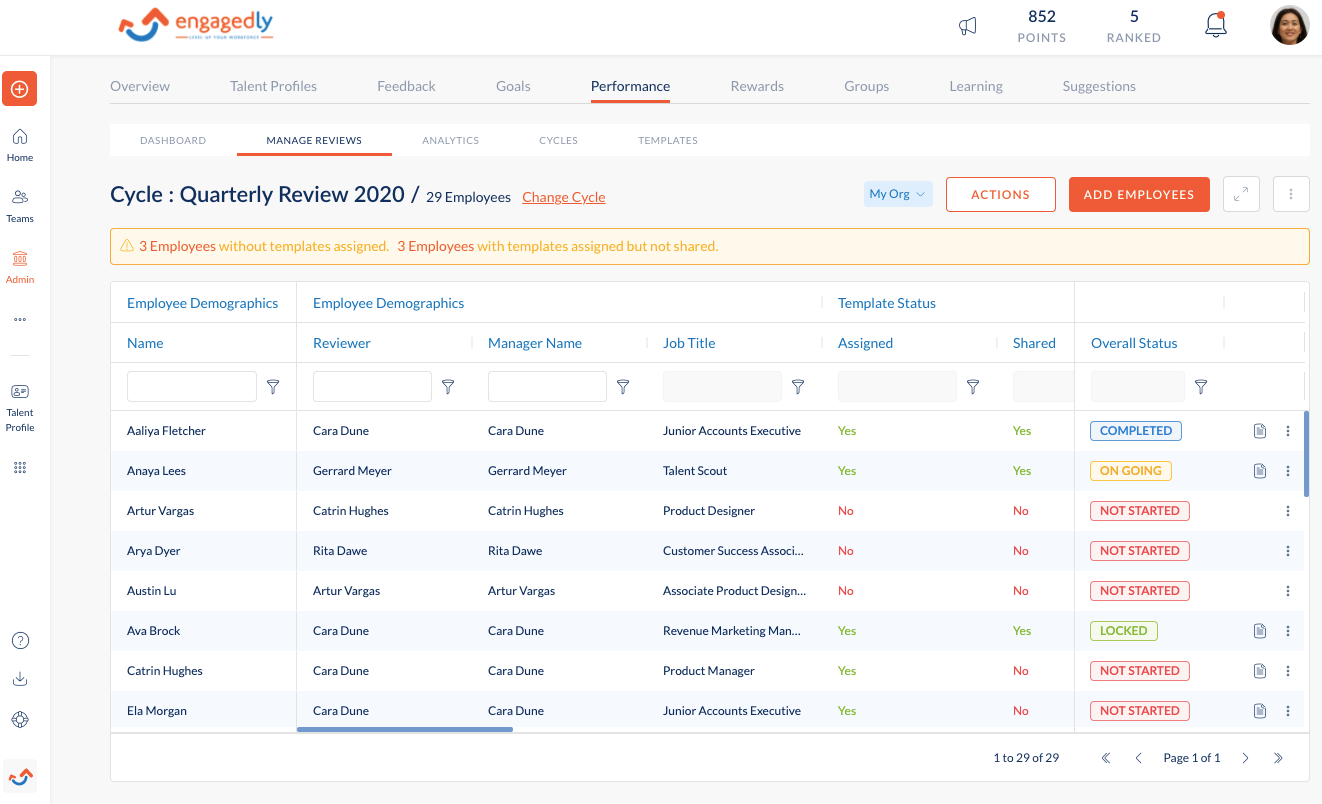 You can also perform the following actions:
Use the filters to view employees across the organization or specific to any HR business partner.
View the overall status and click the review form icon to view the form.
Use the overflow menu to perform key actions such as view the hierarchy, delegating the review, managing visibility of the review form, assigning/ un-assigning templates, rolling back the employee, manager or HR reviews in case of any issues, enabling/ disabling the leadership potential section, notifying the skip-level managers and locking the review. Note: these options are available based on the options selected while setting up the cycle.
You can perform individual actions for each employee by selecting the actionable icons next to each column.
You can also choose to perform bulk actions uniformly across selected employees each employee by clicking 'Actions' button on the top. Select the type of bulk action to be performed and then proceed to select the employees.