Review my Team Members' Performance
Navigation: Teams > Performance > Overview
In the Pending Actions section, you can find all the reviews pending from your end.
If you have multiple pending actions, hover on the Due Date to view the review cycle name.
Click the pending action to view the team members for whom the review is pending.
Click 'View' to open the review form.

View the employee details including the employee rating (if the rating is enabled for the cycle).
View the progress of the review based on the sections completed.
Save the review form to view your rating and the 9-box review based on performance and potential ratings given by you.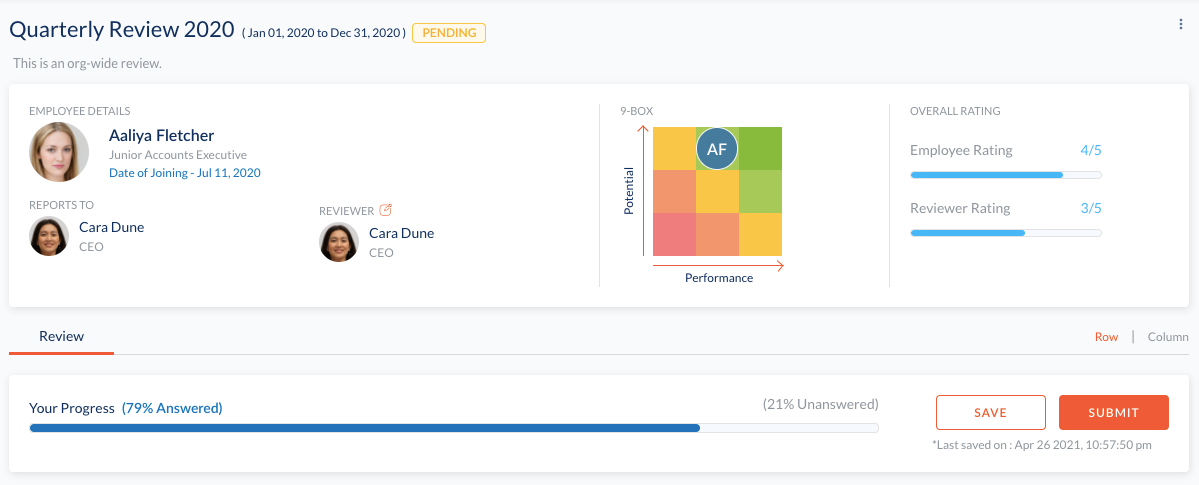 Click the Pending Reviews 'Show' link at the top to view your status of review form submission for all your team members.
Click on any team member to view their review forms.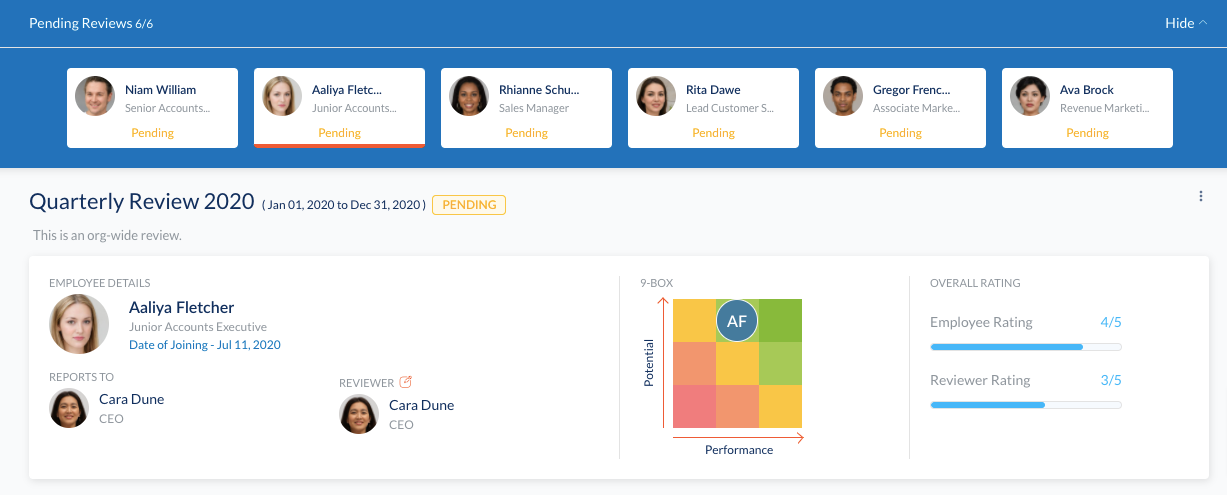 Navigate between various sections of the review form using the left navigation pane.
Click 'View Rating Scale' to open the description of the rating scale while reviewing (when the rating is enabled in the cycle).
Fill in all relevant portions of the review form.
Click 'Submit' once you complete the review form.