Perform Bulk Actions to Manage Reviews
Navigation: Admin > Performance > Manage Reviews
To perform key cycle-related action across employees, you can use the 'Actions' button on the top right of the Manage Reviews tab.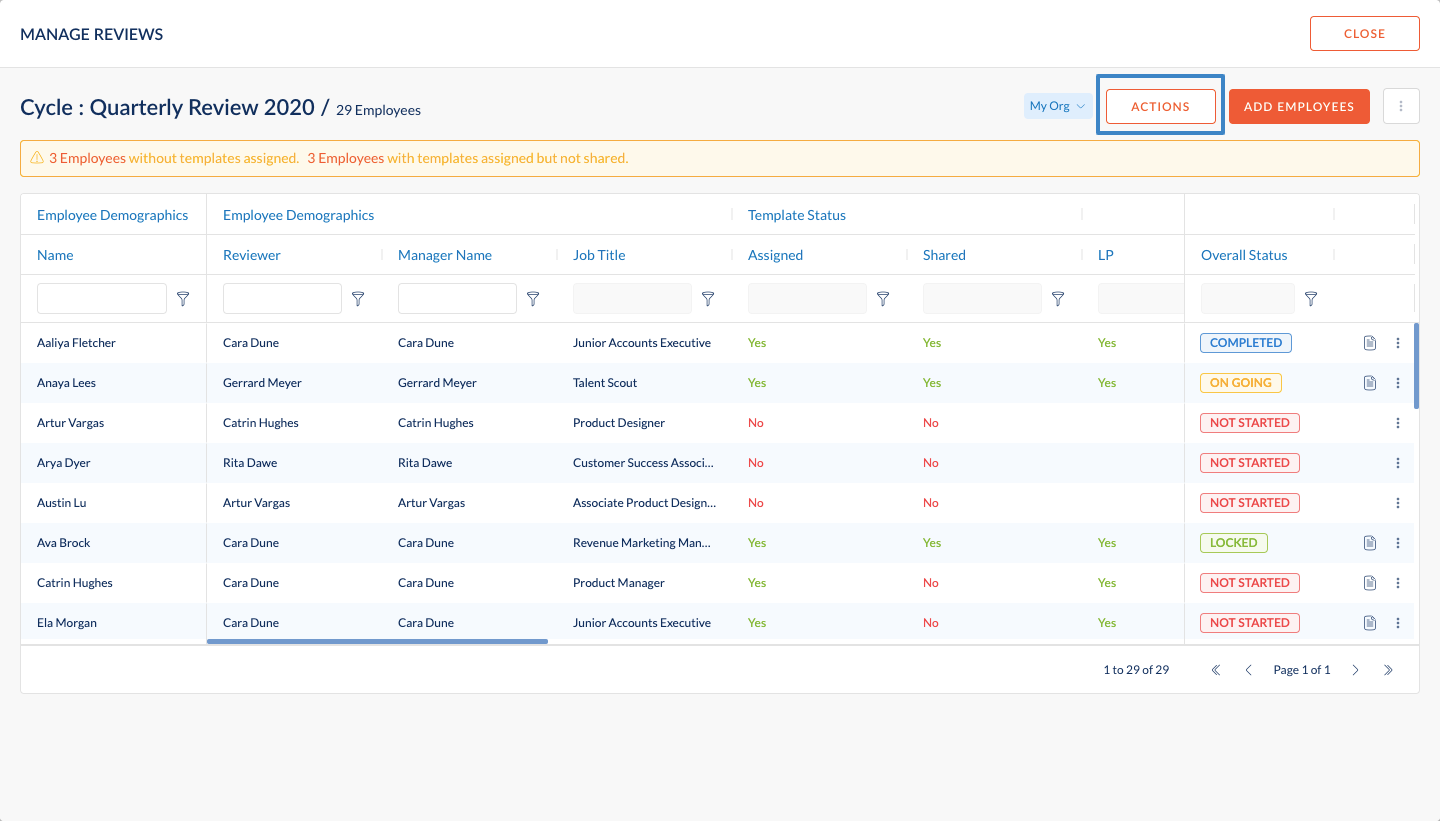 You can use the 'Actions' button to perform the following bulk actions:
Remove employees from the cycle
Enable/ disable Leadership Potential section for select employees
Assign/ Un-assign/ Share templates with select employees
Enable/ disable Skip-level reviewer for select employees
Rollback the reviews of select users (for employee, manager, skip-level and HR reviews)
Notify select users with pending reviews/ sign-offs
Manage visibility of reviews to select employees
Lock/ unlock reviews of select employees
Delegate reviews of select employees
Export the review form PDFs of select users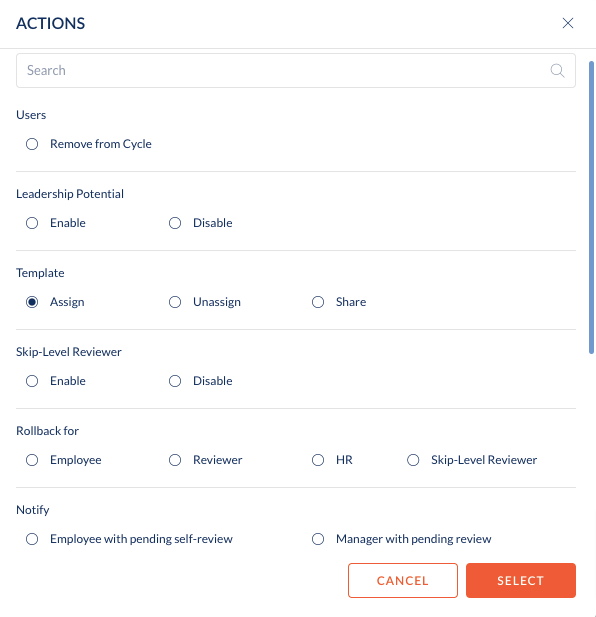 After choosing the action, click Select.
In the next section, select all the employees for whom you wish to perform this action.
Click the button corresponding to the action you selected and proceed to complete it.