Manage Performance Templates
Navigation: Admin > Performance > Templates
In the Templates tab, you can view a listing of all Templates accessible by you.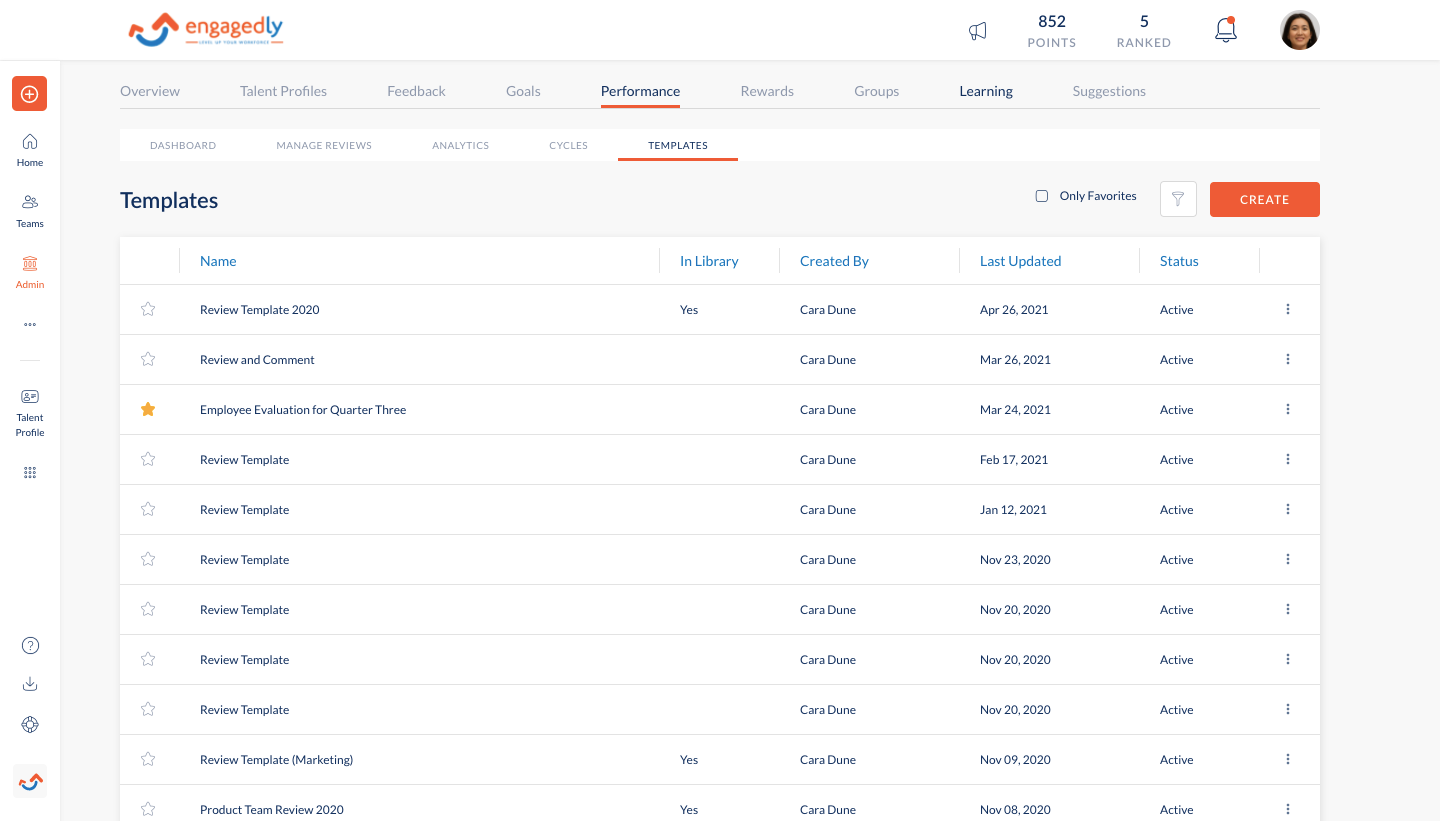 Once you create a template, you can perform the below actions:
Edit the Template: Make changes to the template sections. Note: any changes to the sections will not be reflected in the templates already shared with employees.
Make a copy: Easily duplicate the configurations of an existing cycle. Creating a copy, however, does not add the employees added to the original cycle.
Assign: Select a cycle and assign the template to select users in the cycle.
Delete: Delete the template.
Preview: Select a cycle and preview how the review form looks like, by using this template.
Publish to Library: Until you publish to a library, the template will be visible and accessible only by you.
Archive: Once a template is no longer in active use, you can archive it to clean up the listing pages.
Export to PDF: Download the PDF version of the template.
You can also manage your templates listing page by marking templates as favorites using the star icon next to the template name.