How to view the total number of Active and upcoming goal cycles
Step 1: Within the left navigation bar, select "Settings".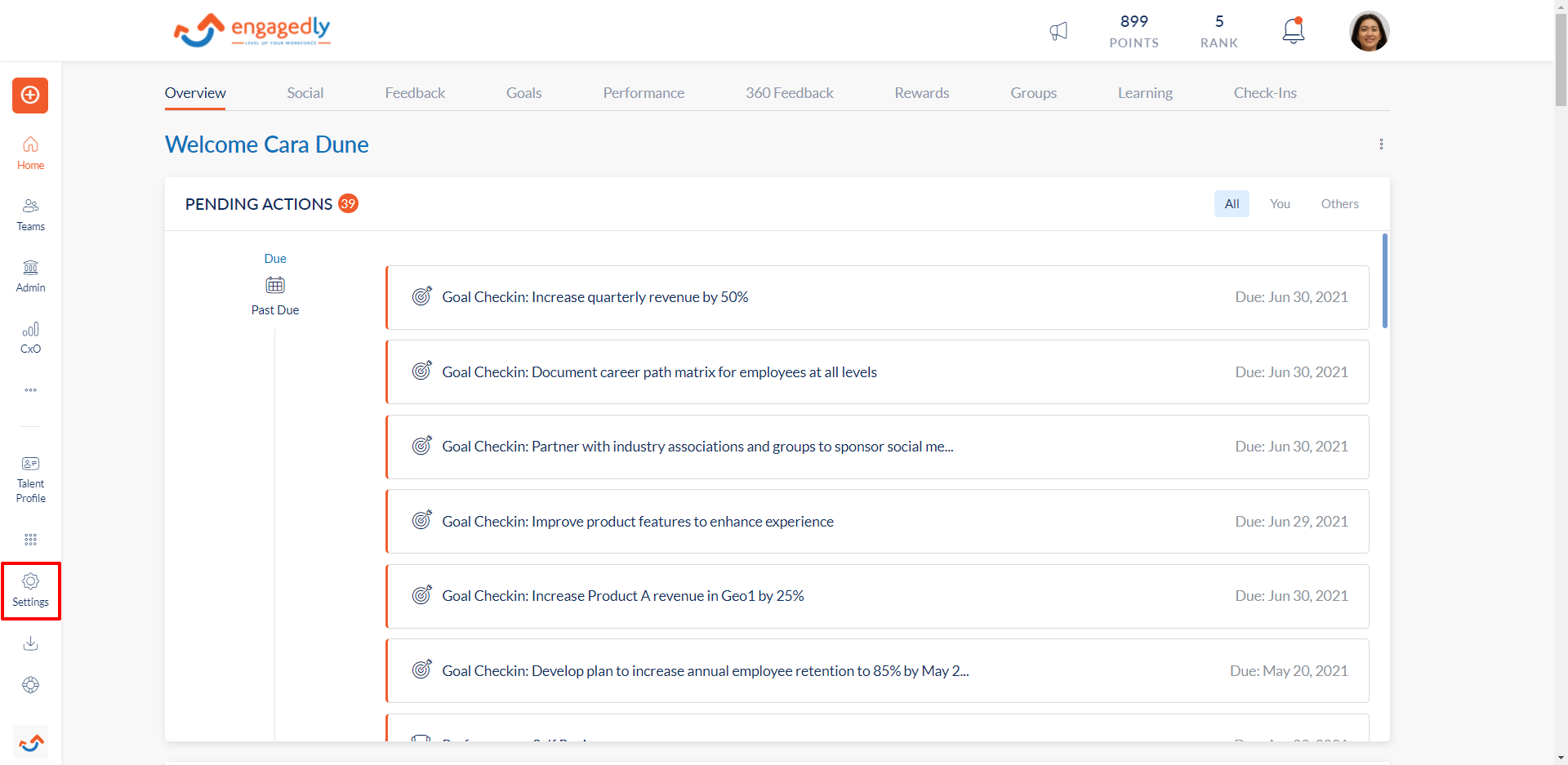 Step 2: Navigate to the "Overview" section.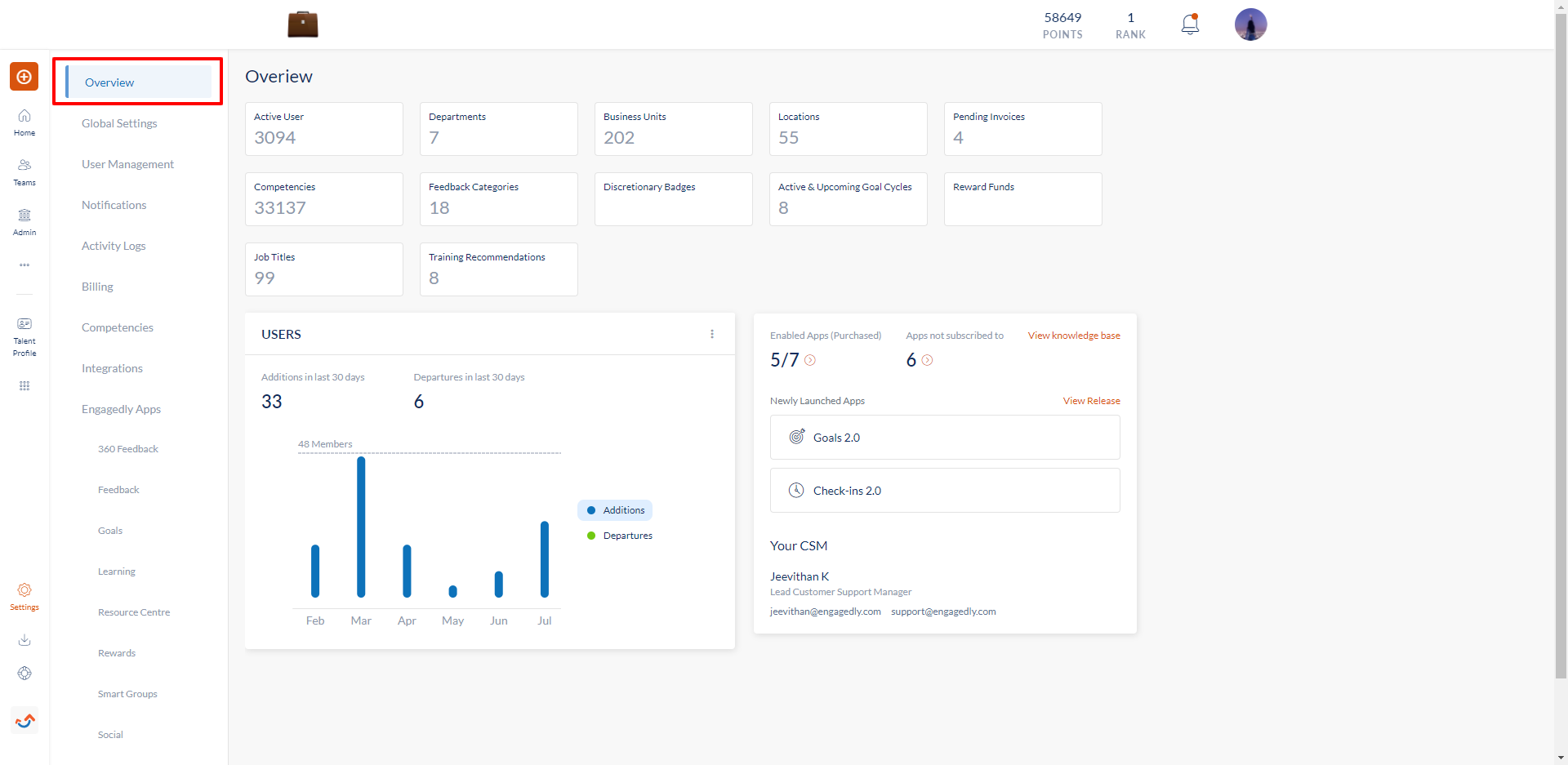 Step 3: You can view the number of active goal cycles in your organization under the Active and Upcoming Goal Cycles tile.