Display Company Logo on the Login Page
Step 1: Within the left navigation bar, select "Settings".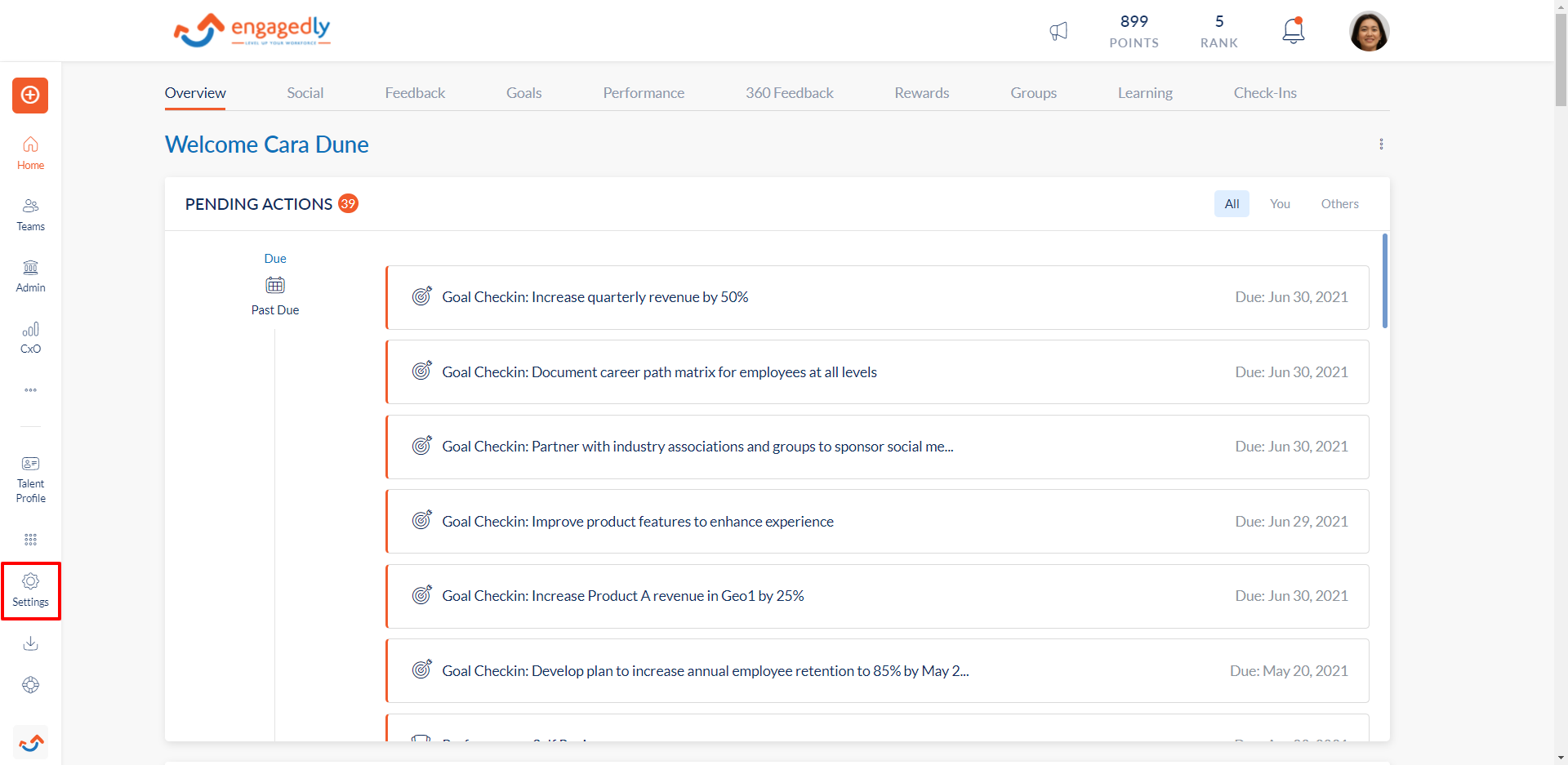 Step 2: Navigate to the "Global Settings" section.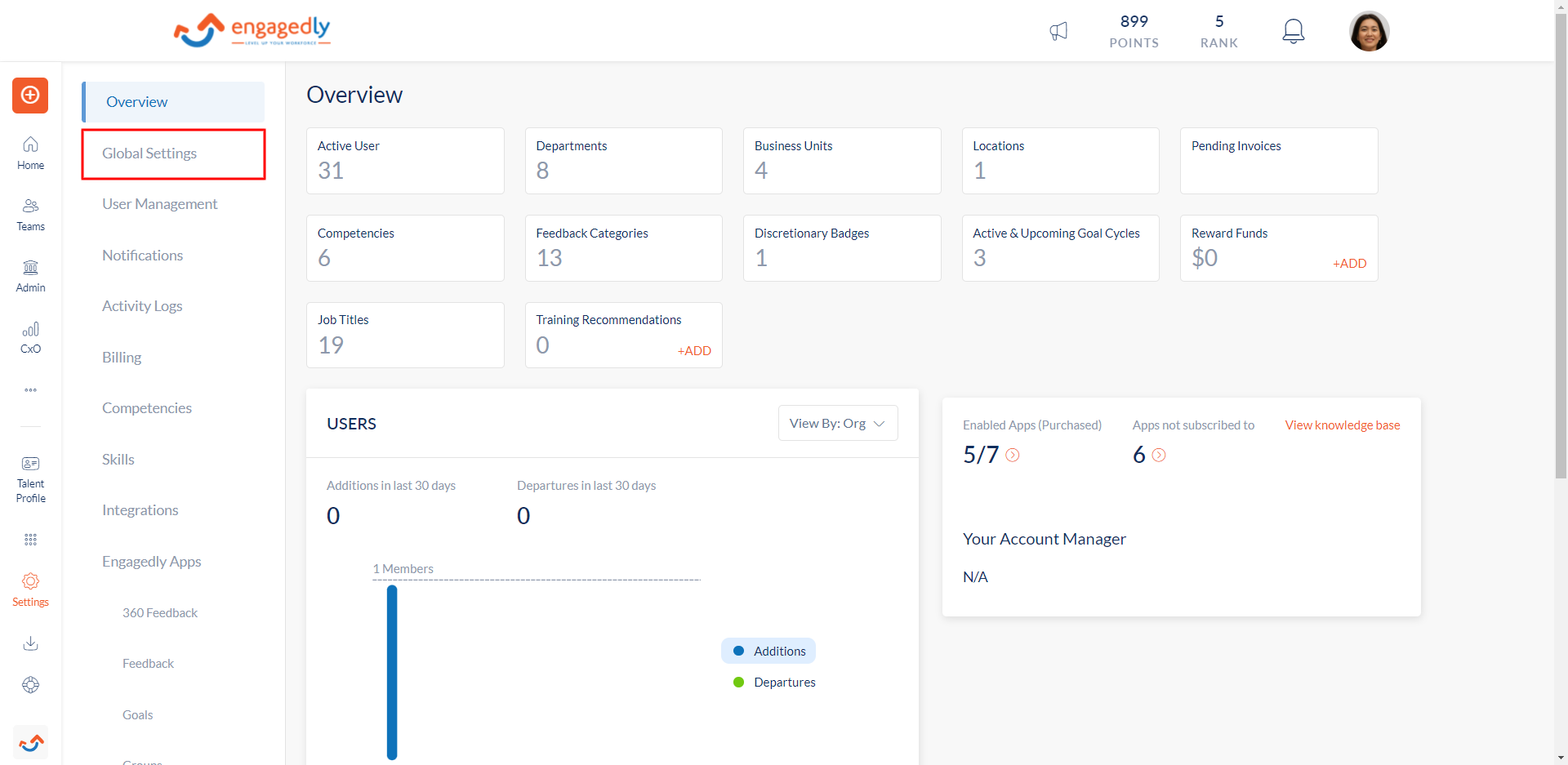 Step 3: Click on Login Screen.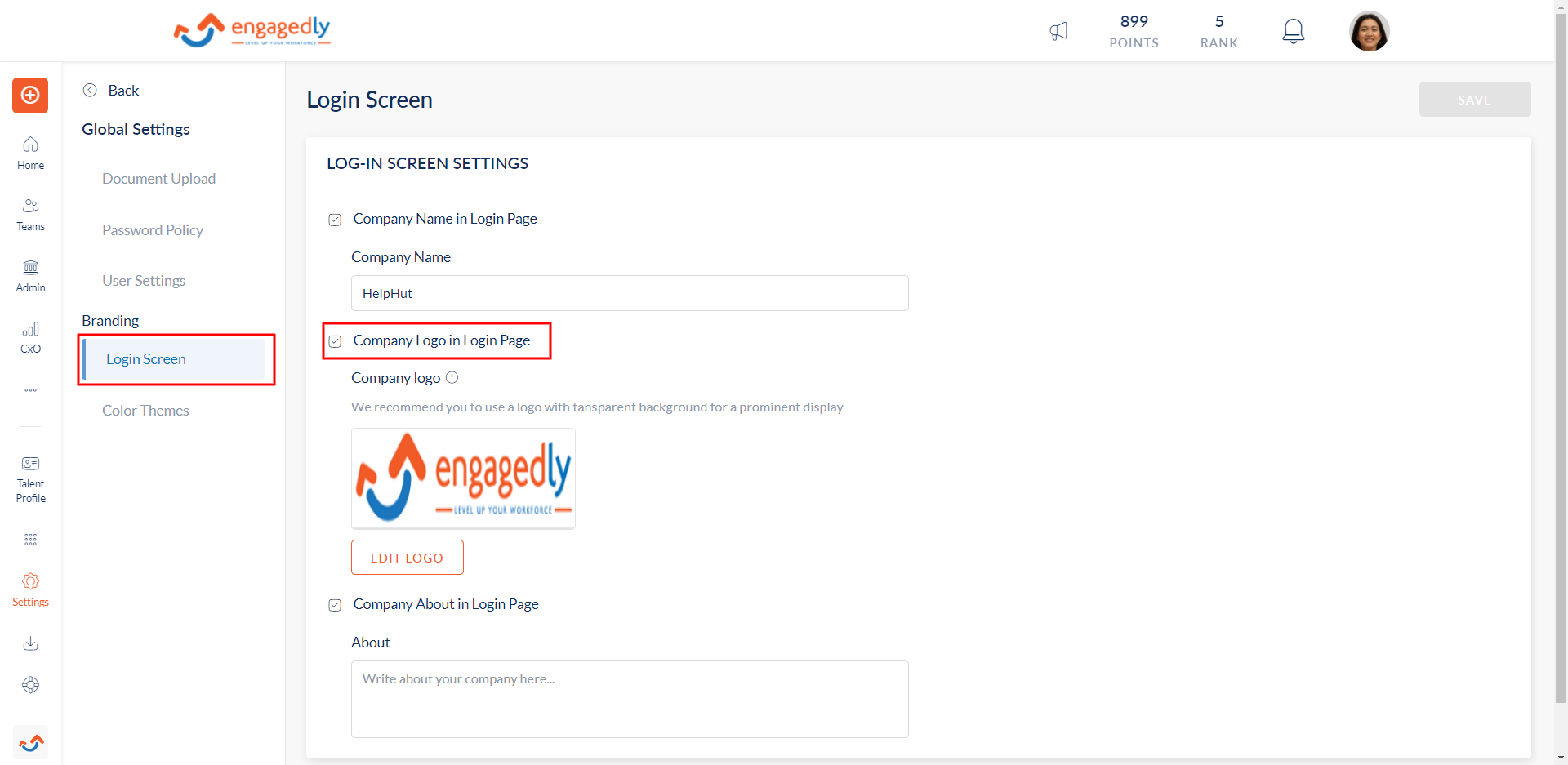 Step 4: Use the check box to Enable/Disable the company logo from appearing on the login page.
Step 5: You can click on +upload logo to upload the logo from your computer.