Session Time Out Limit
Step 1: Within the left navigation bar, select "Settings".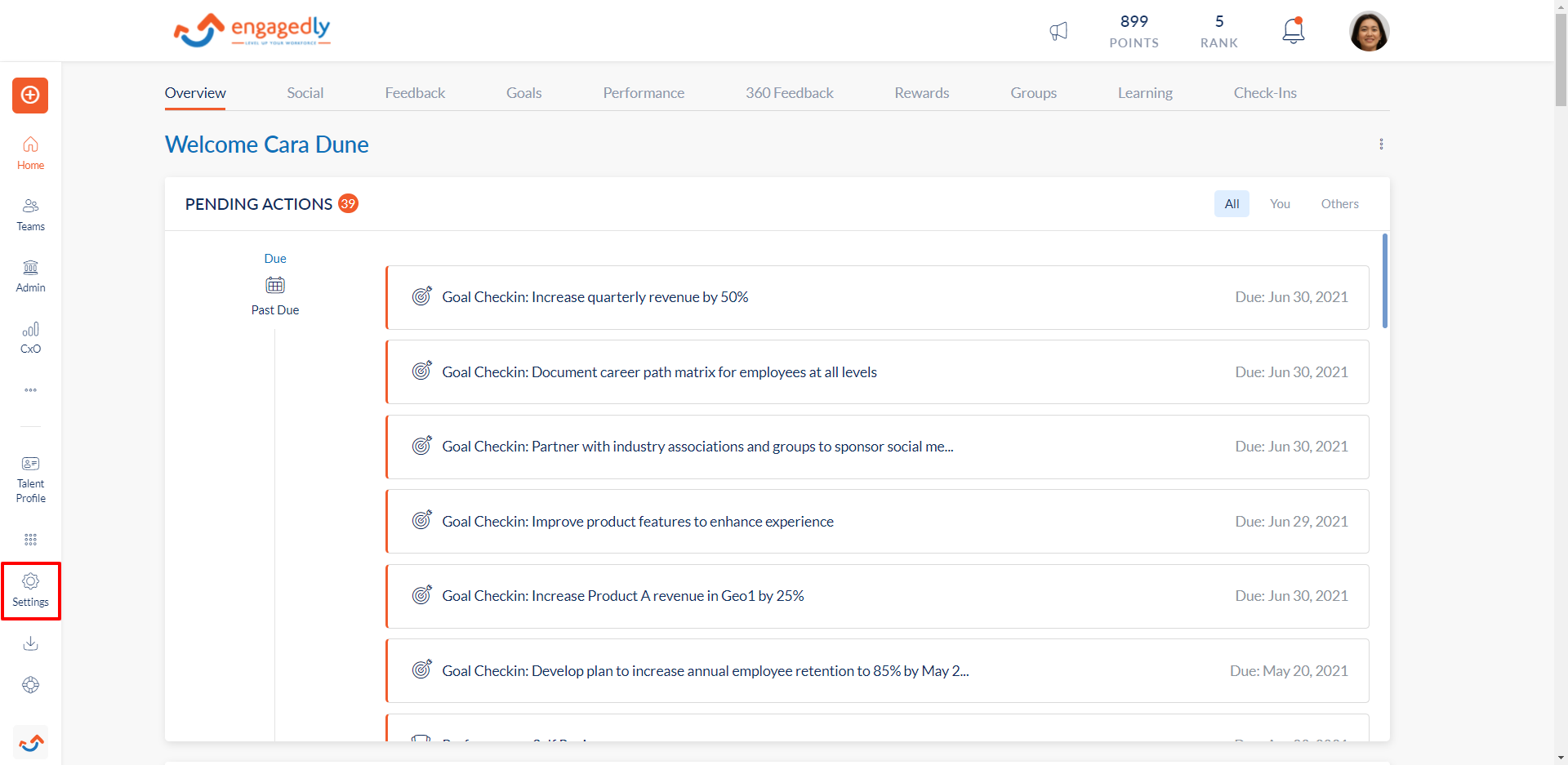 Step 2: Navigate to the "Global Settings" section.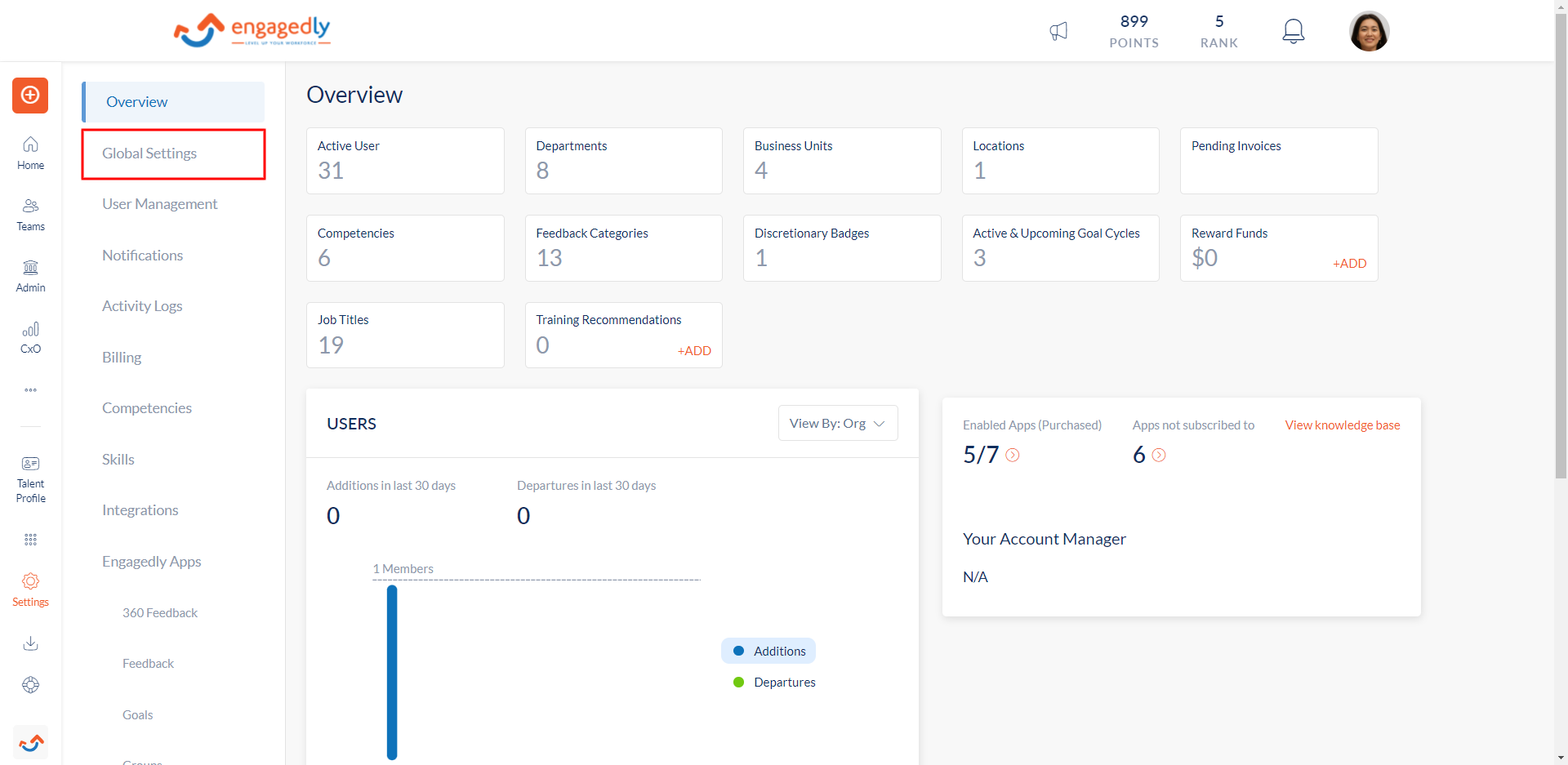 Step 3: Click on Password Policy Screen.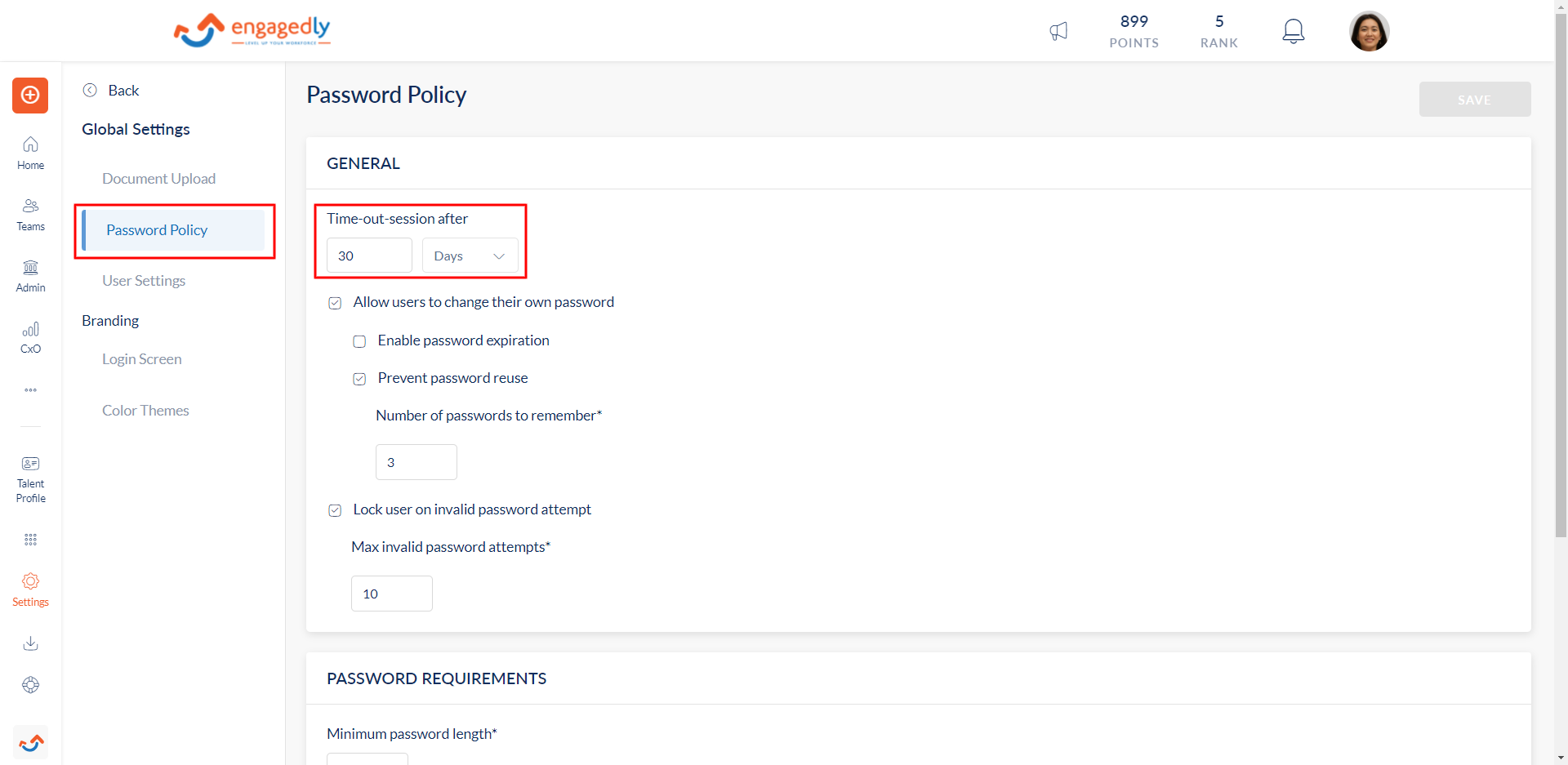 Step 4: Under the General info tile, use the drop-down to select between hours/days.
Step 5: Enter the time limit in the text box, after which the session will get timed out for the users.