Maximum Invalid Password Attempts until the User is Locked
Step 1: Within the left navigation bar, select "Settings".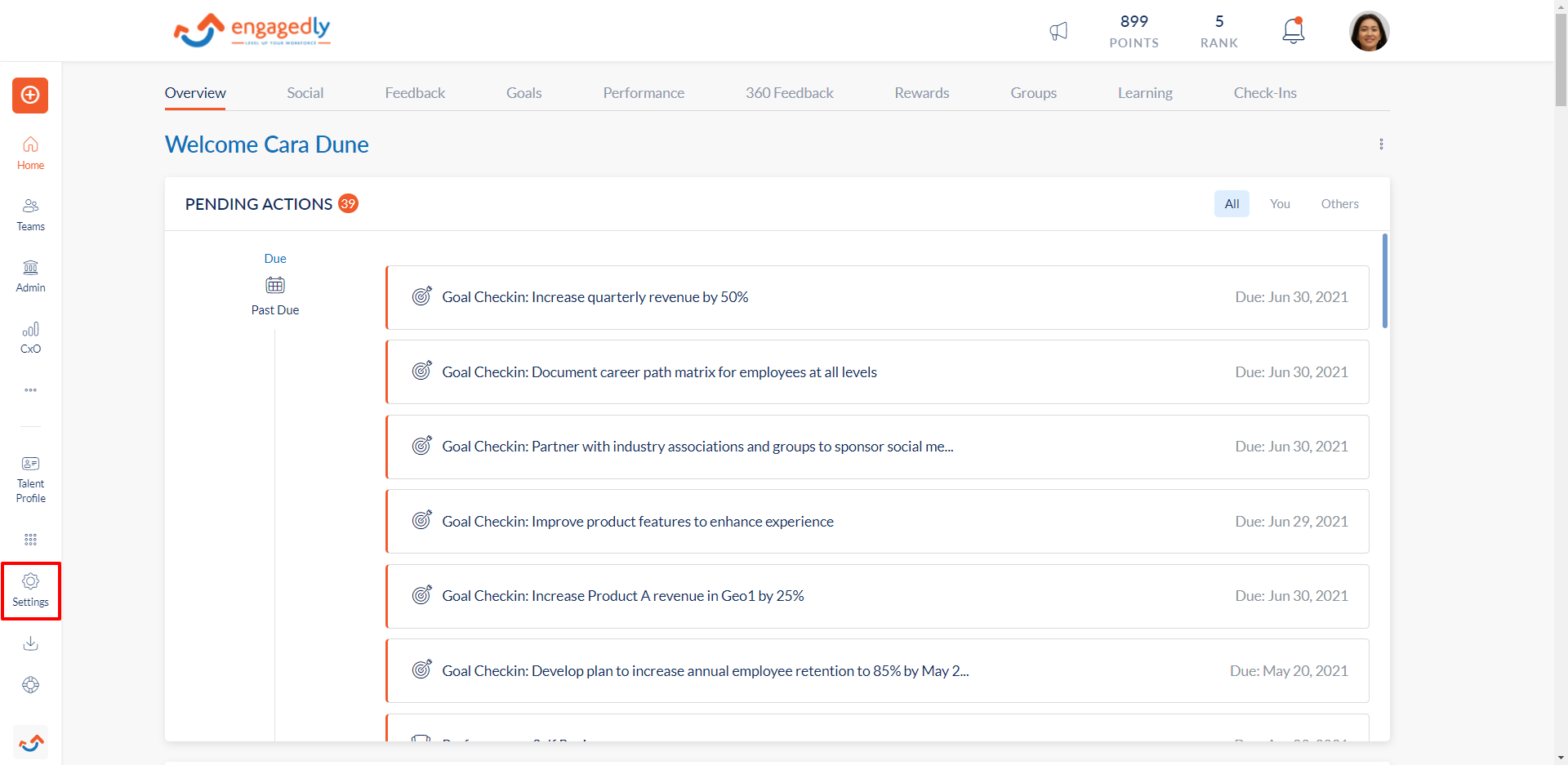 Step 2: Navigate to the "Global Settings" section.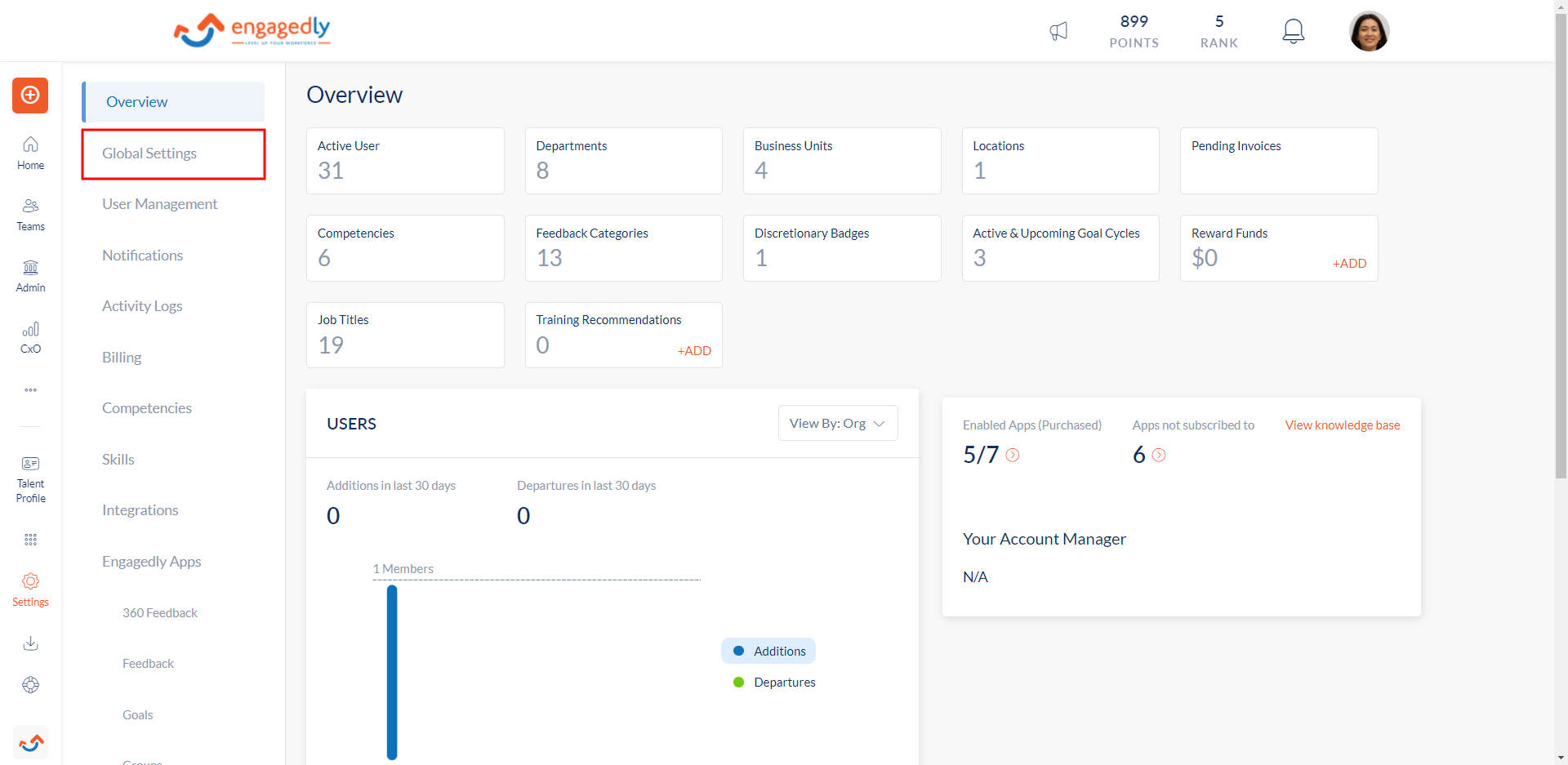 Step 3: Click on Password Policy.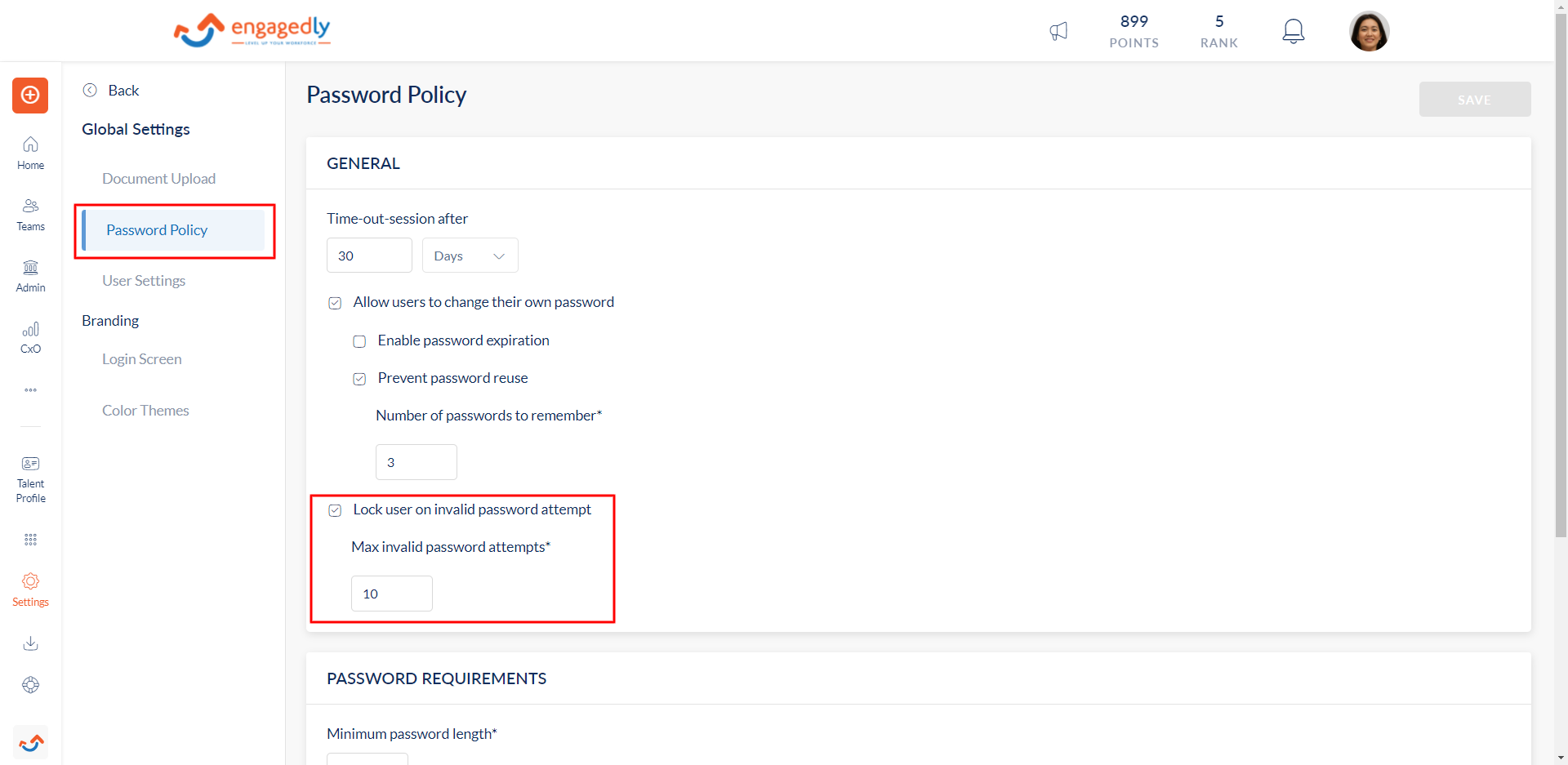 Step 4: Select the checkbox "Lock user on invalid password attempt".
Use the textbox to enter the number of passwords after which the user will be locked out.