Add Users to a Business Unit
Step 1: Within the left navigation bar, select "Settings".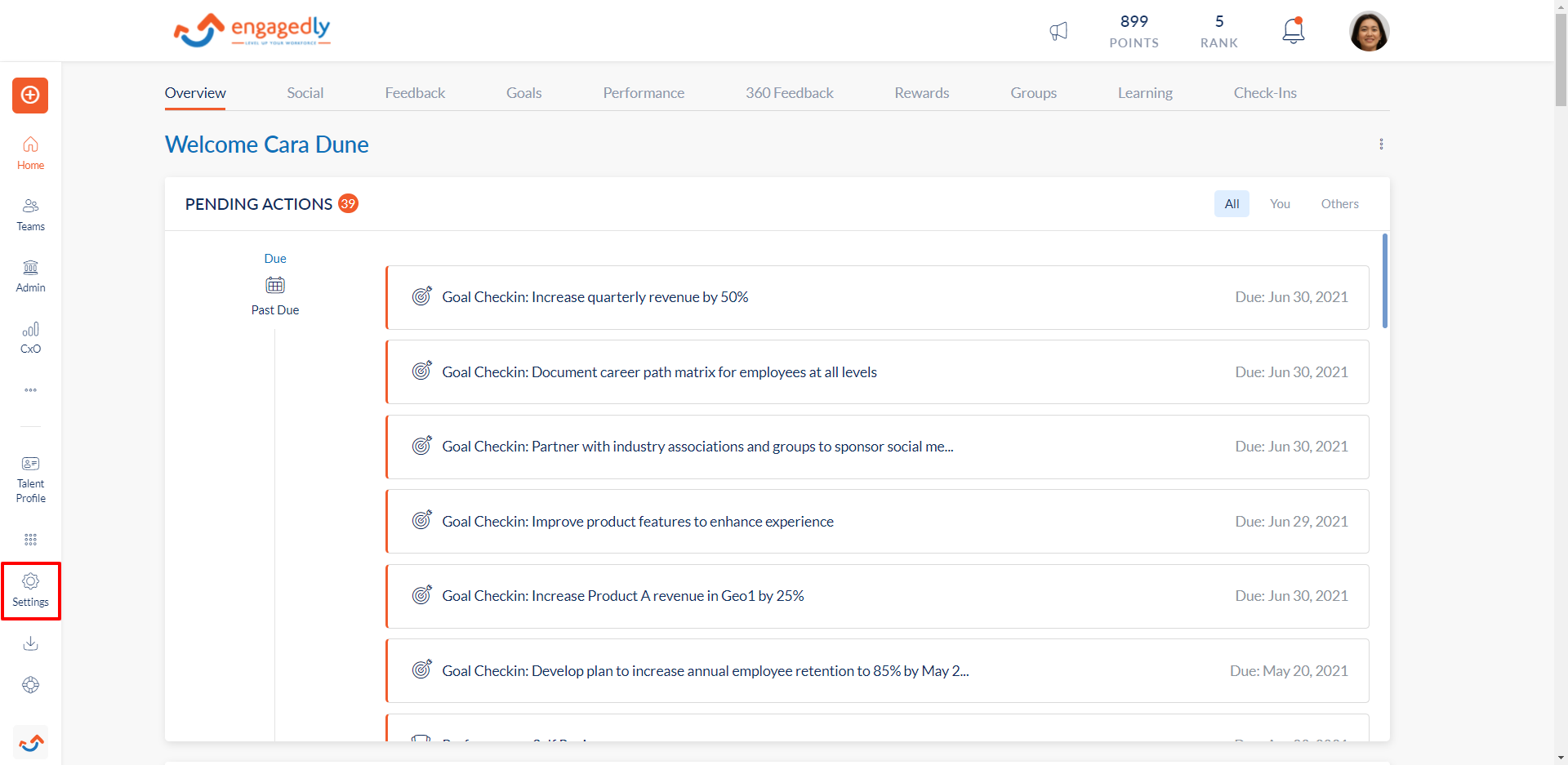 Step 2: Navigate to the "User Management" section.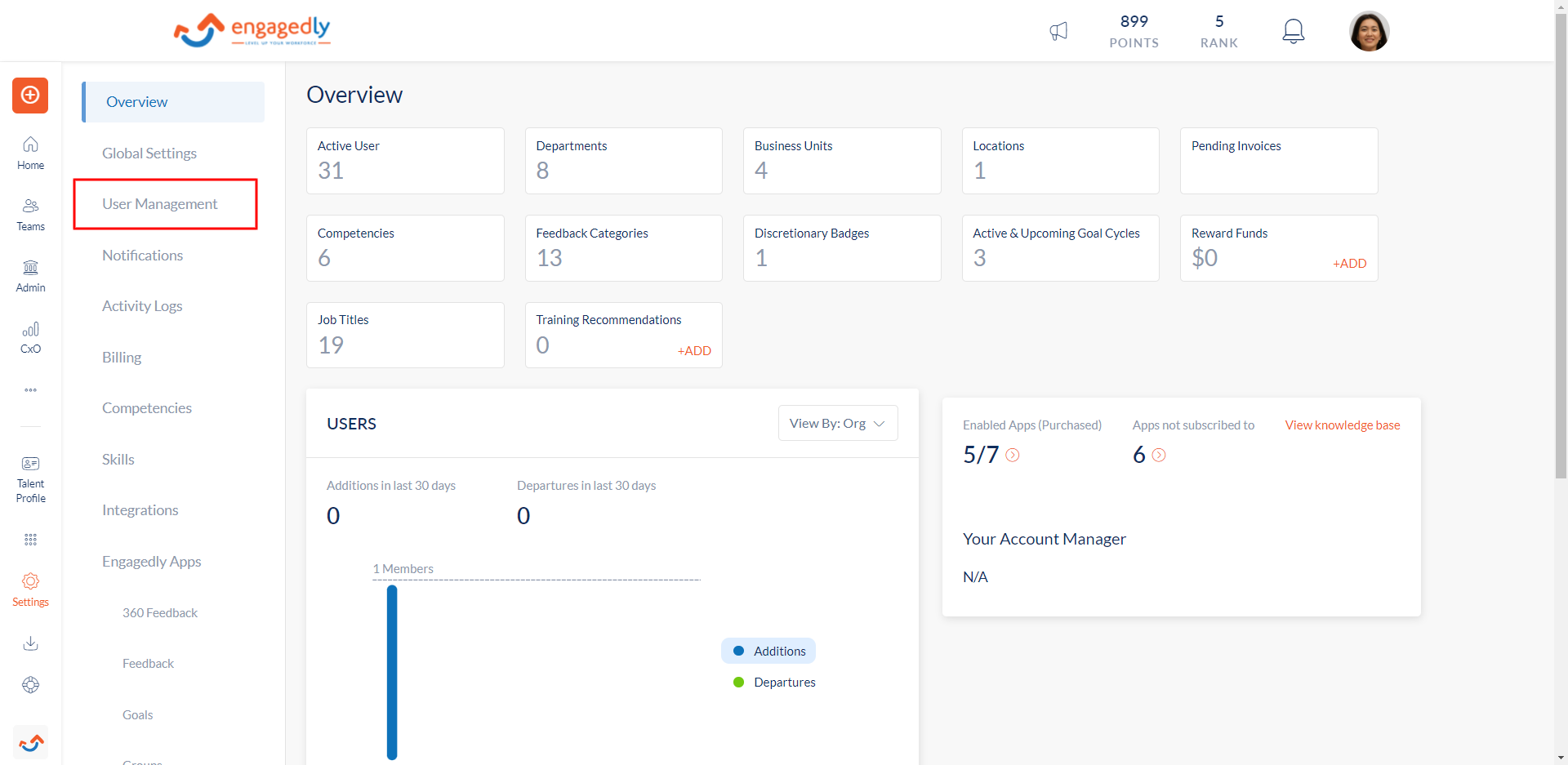 Step 3: Click on the "Business Units" tab.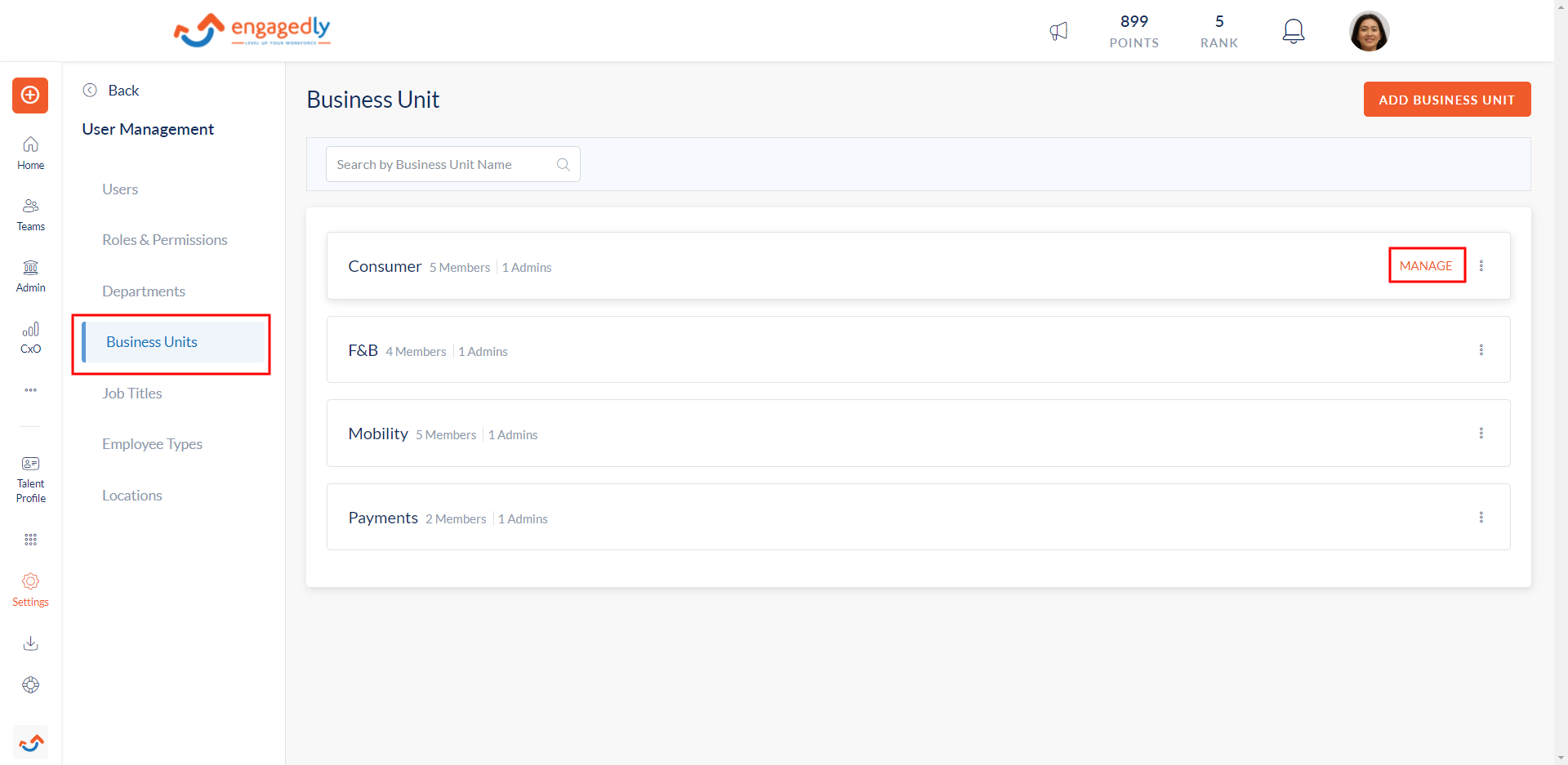 Step 4: Click on Manage.
Step 5: Click on the Add Users button. Use the checkbox to select the users you want to add.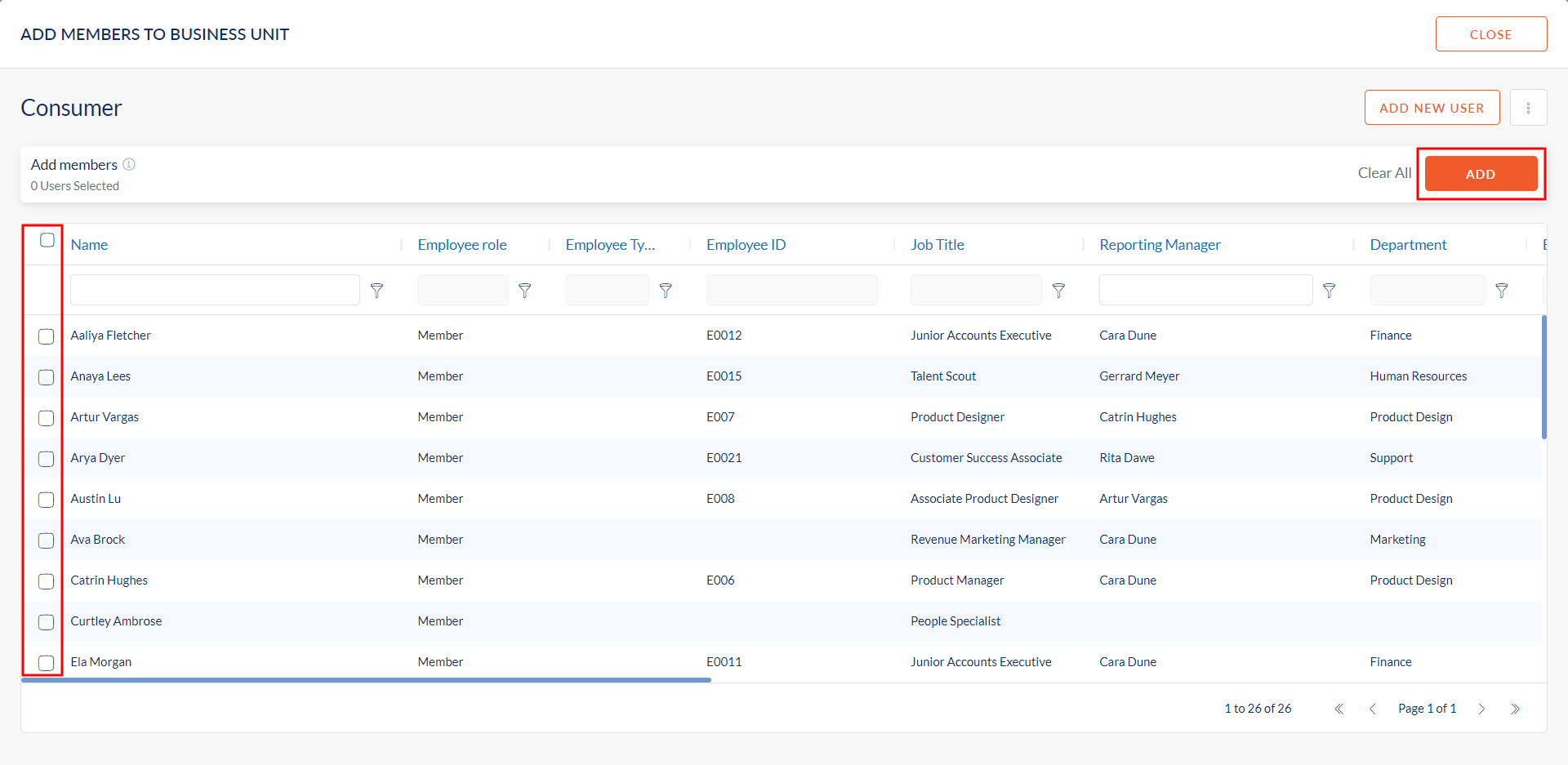 Step 6: Click Add.