Manage Billing Notifications
Step 1: Within the left navigation bar, select "Settings".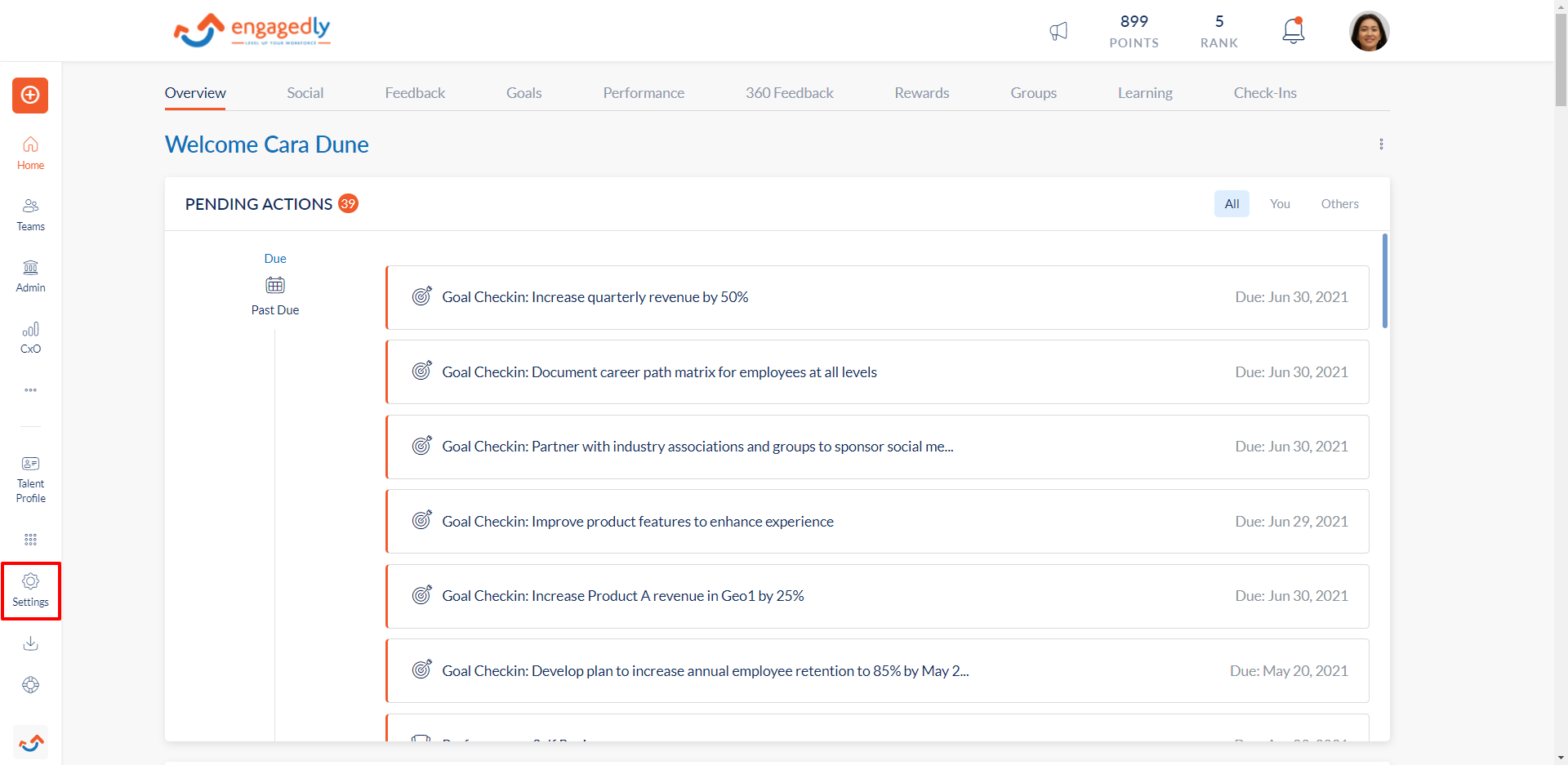 Step 2: Navigate to the "Billing" section.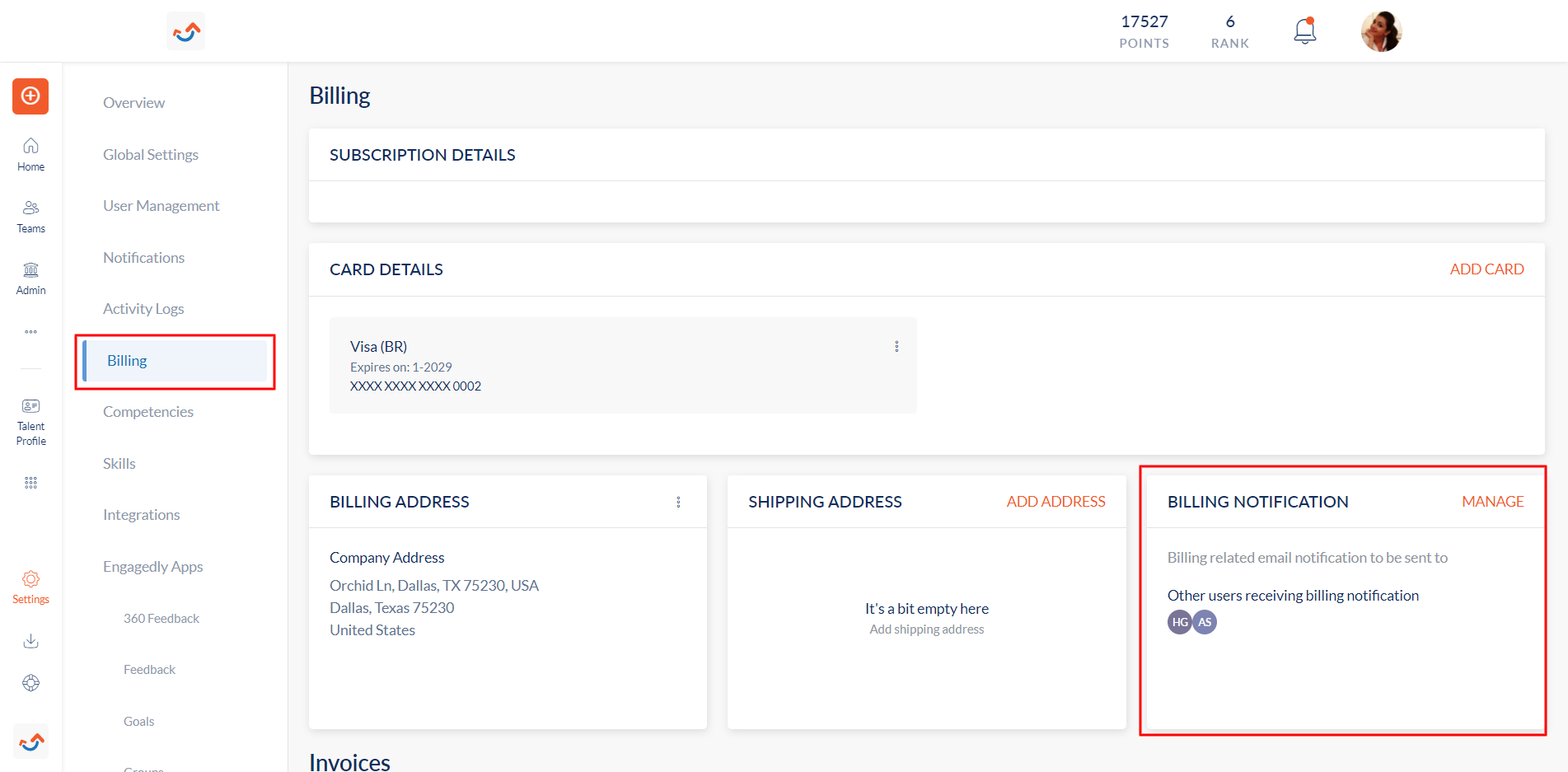 Step 3: Navigate to the billing notifications container and click on Manage.
Step 4: You can choose who will receive billing-related email notifications:
Users with manage billing capability - Users assigned to manage billing capability permission will receive the email notifications.
Other users - You can search and add other users in your organization.
Add External User - You can add anyone who is outside your organization by entering their details.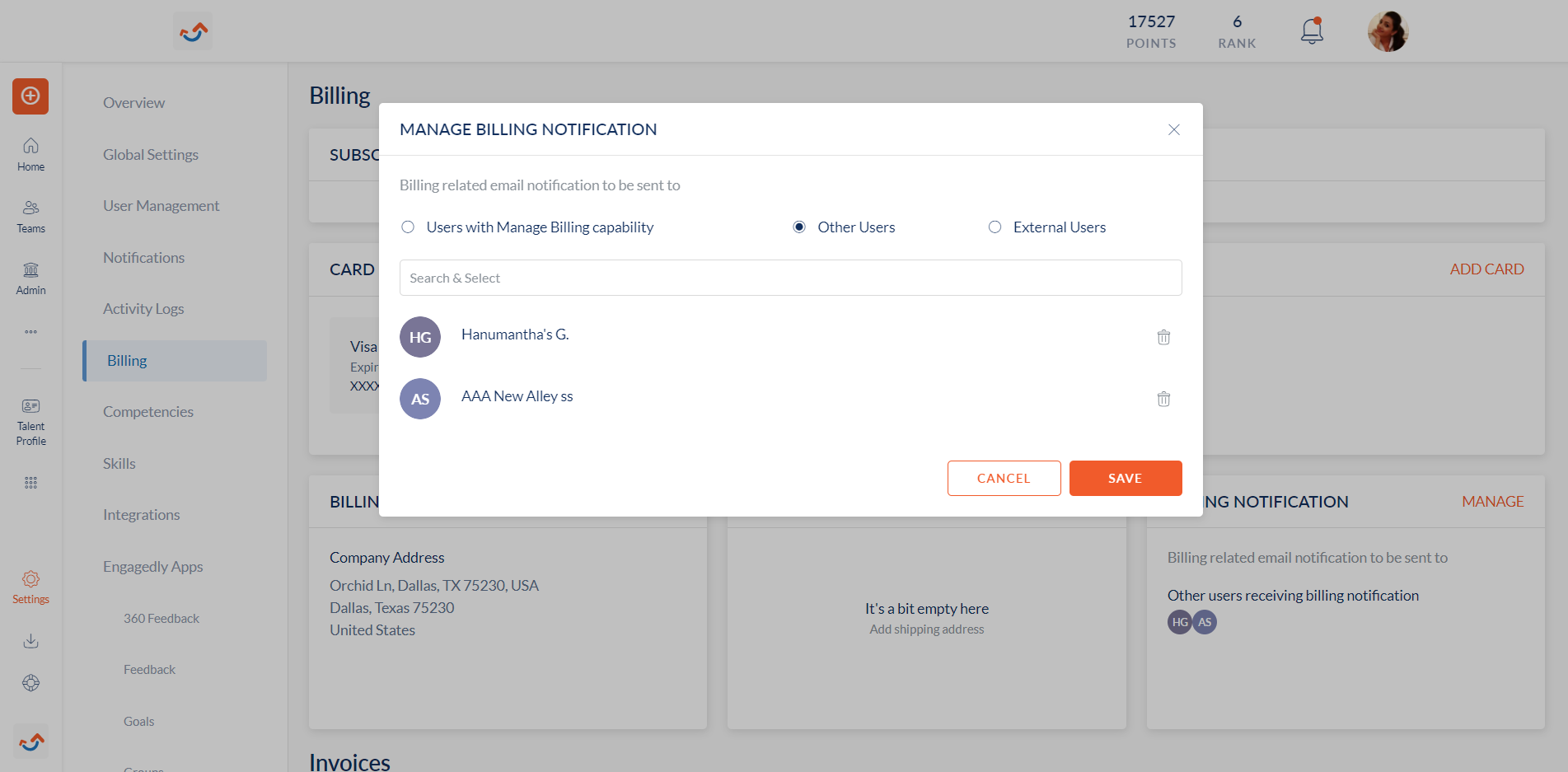 Step 5: Click on Save to confirm the changes.