Pay Pending Invoices
Step 1: Within the left navigation bar, select "Settings".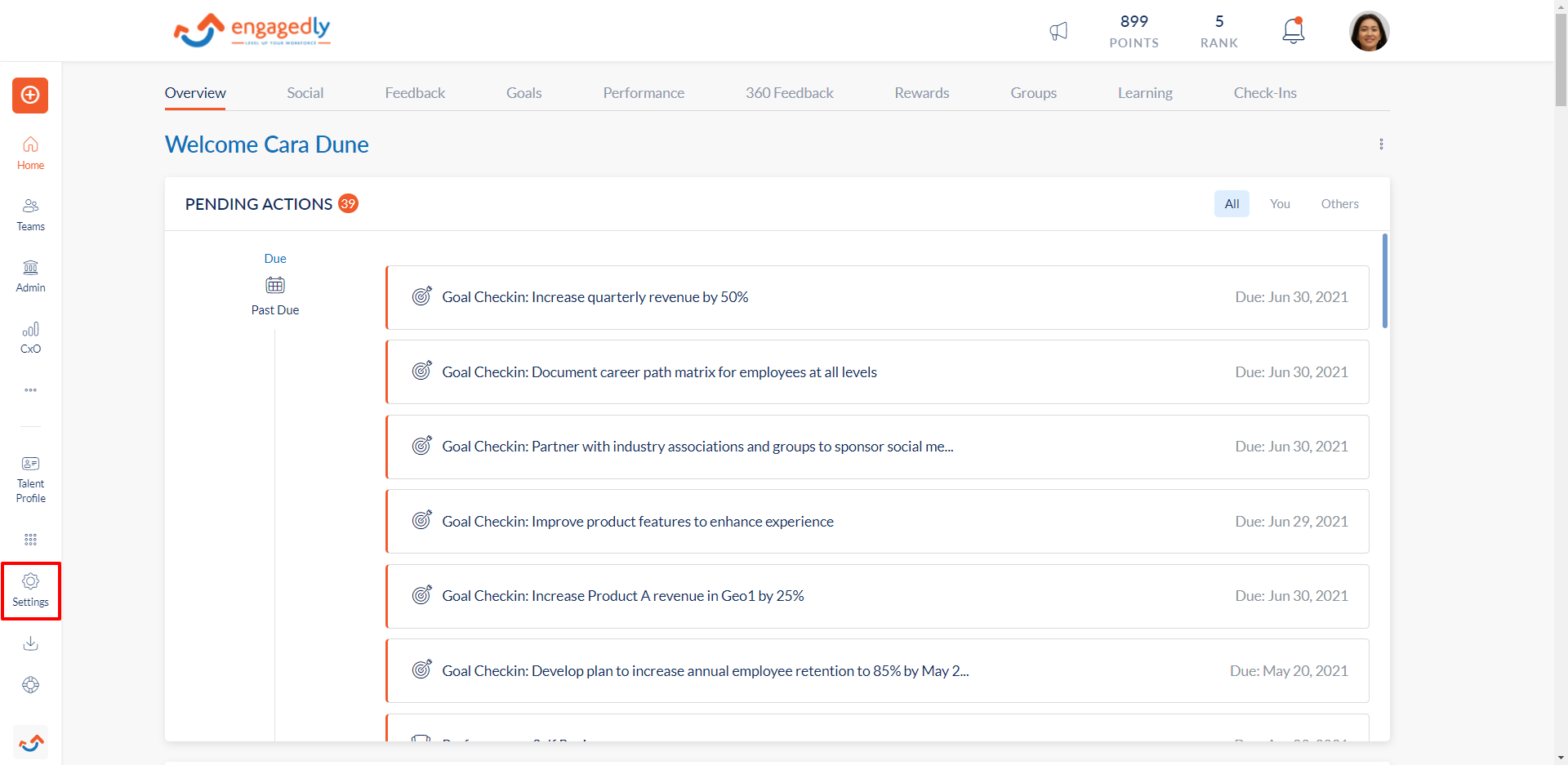 Step 2: Navigate to the "Billing" section.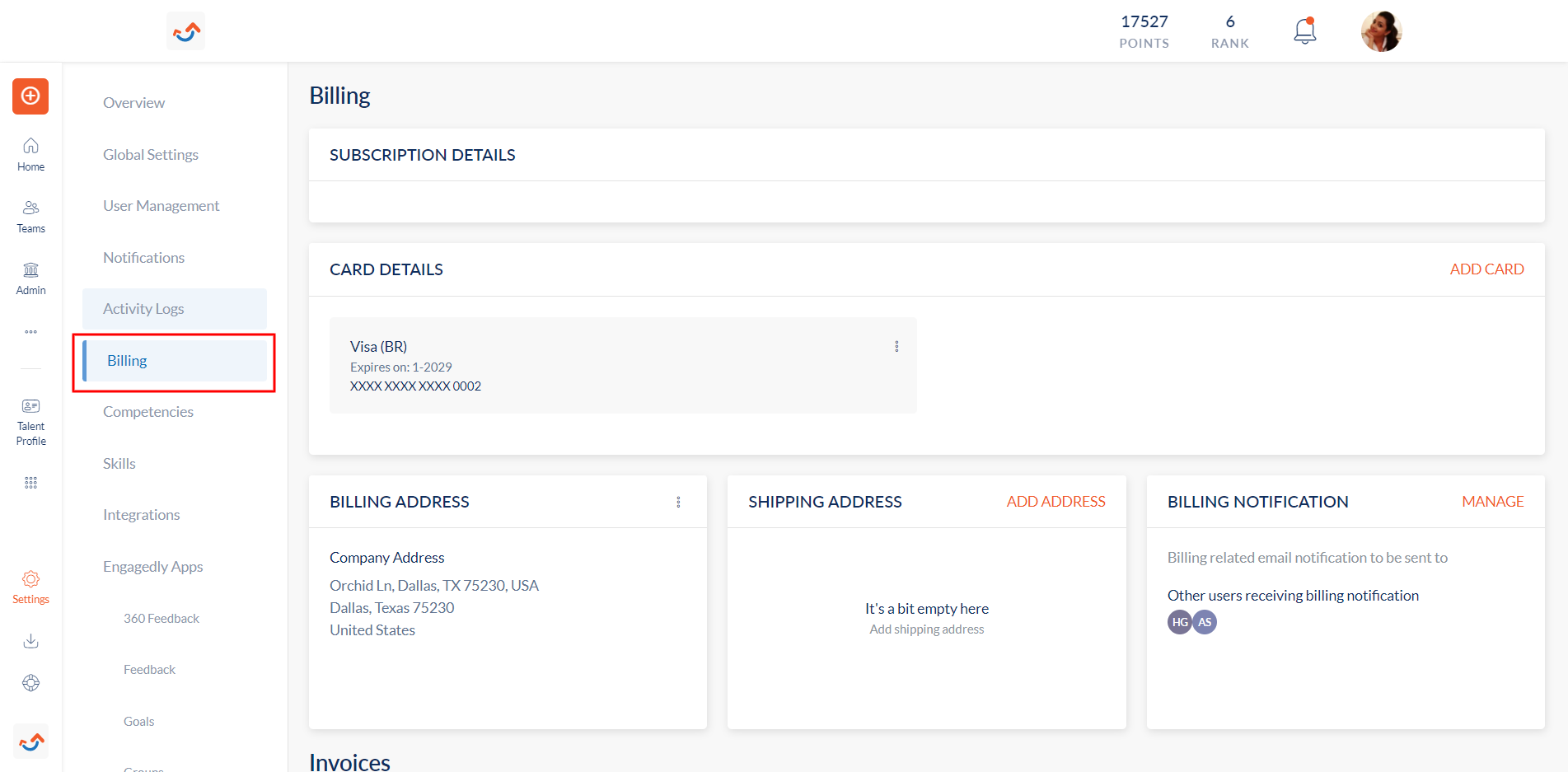 Step 3: Navigate to the Invoices section. You can find the invoices that have not yet been paid marked as Not Paid.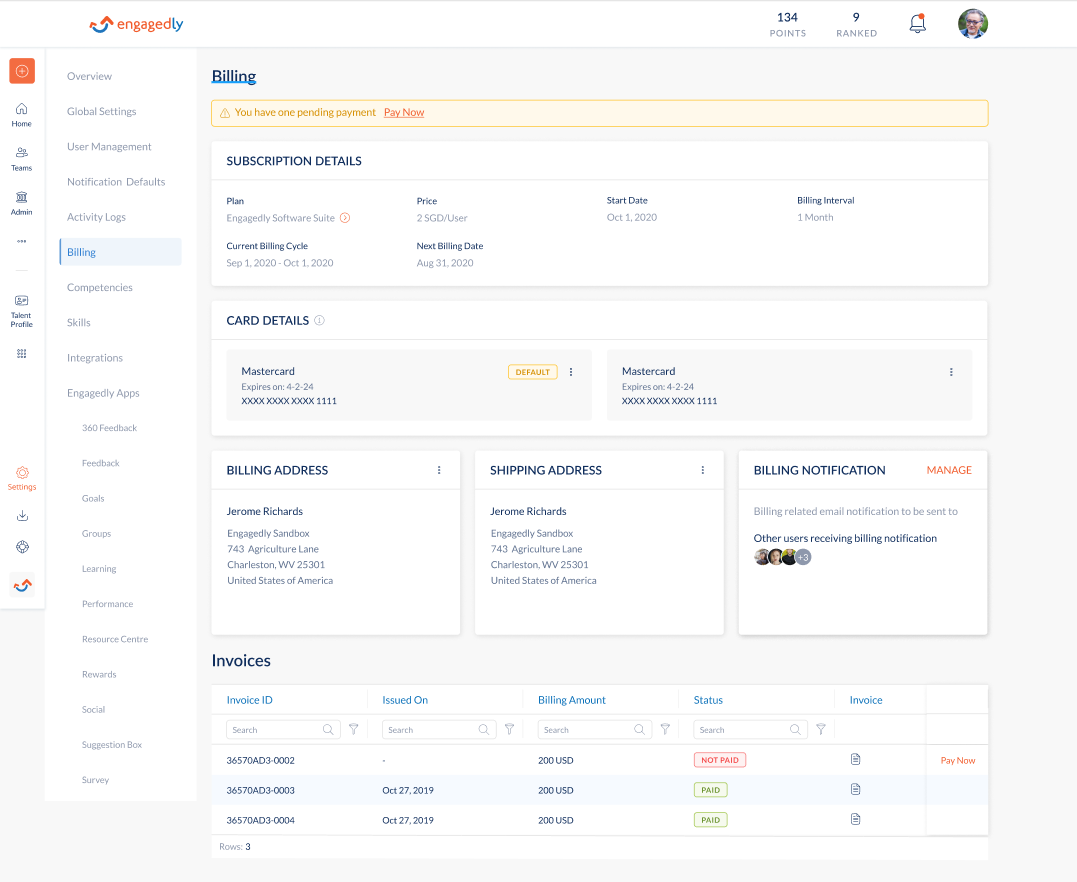 Step 4: On hovering over that invoice you will see the Pay Now button. Select the card and complete the payment.