Add Card Details
Step 1: Within the left navigation bar, select "Settings".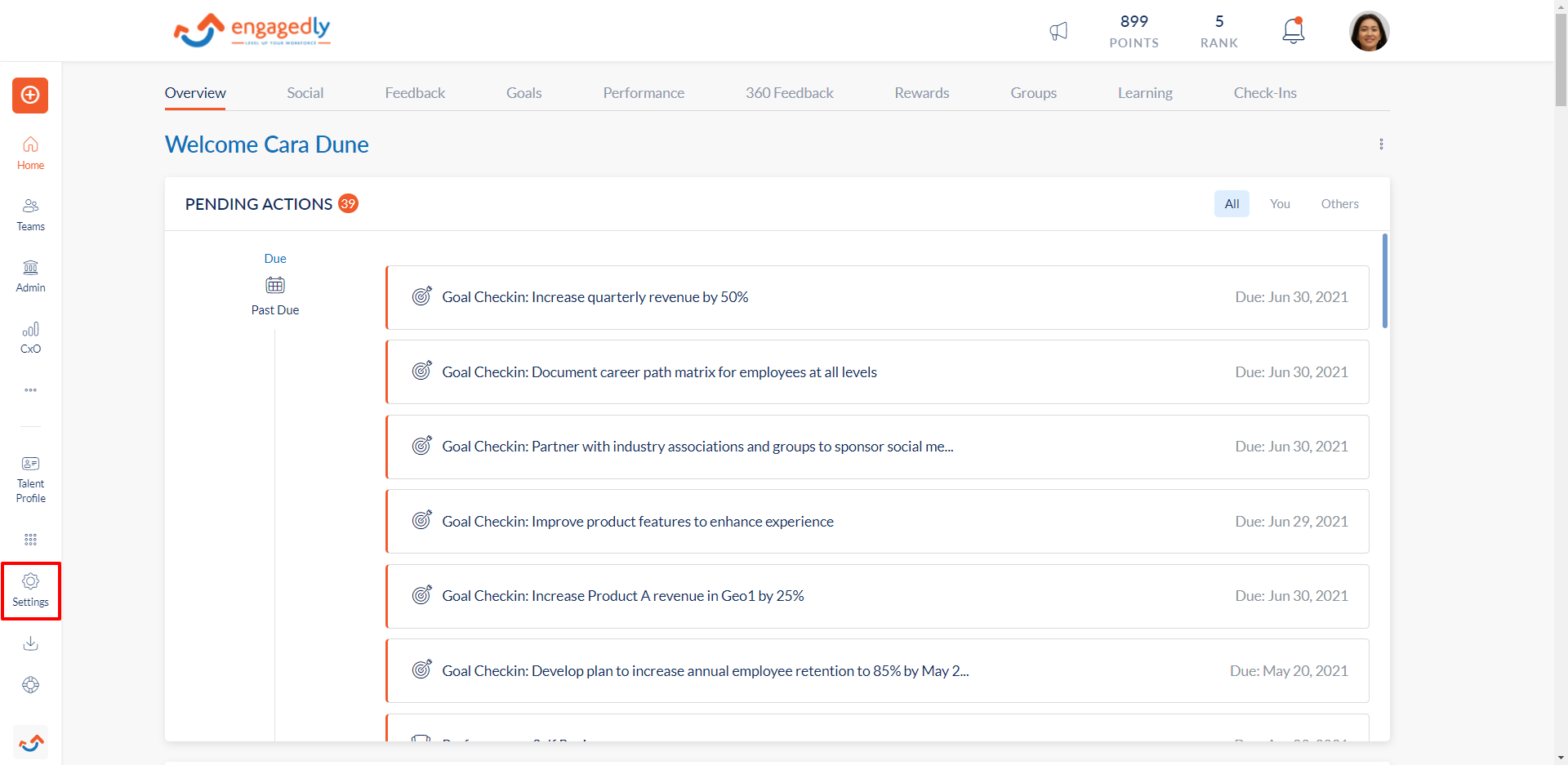 Step 2: Navigate to the "Billing" section.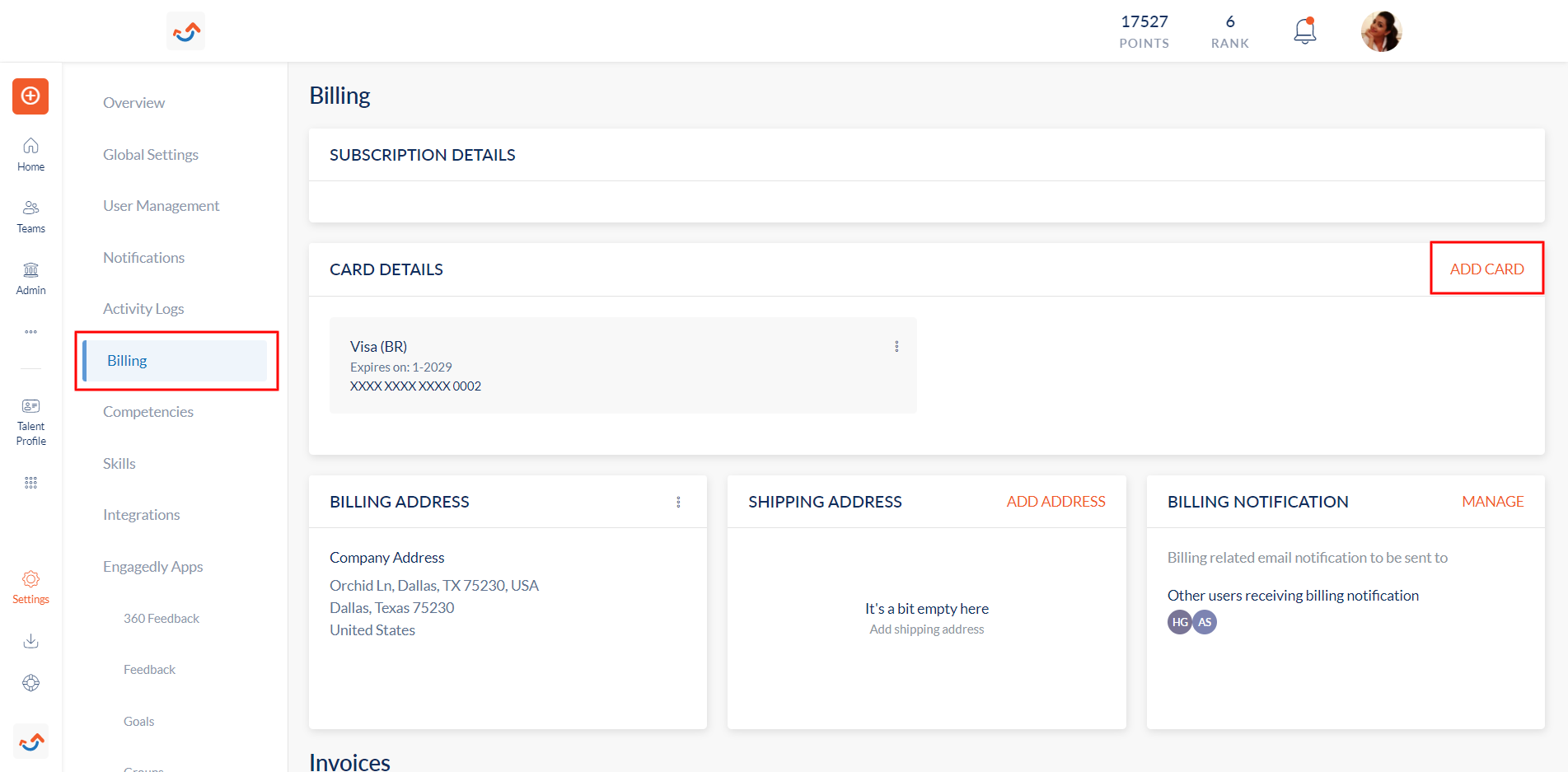 Step 3: Navigate to the card details container and click on Add Card. Enter the details of the card.
Step 4: Click on the Add Card button to save the card.