Add Competencies to Job Titles
Step 1: Within the left navigation bar, select "Settings".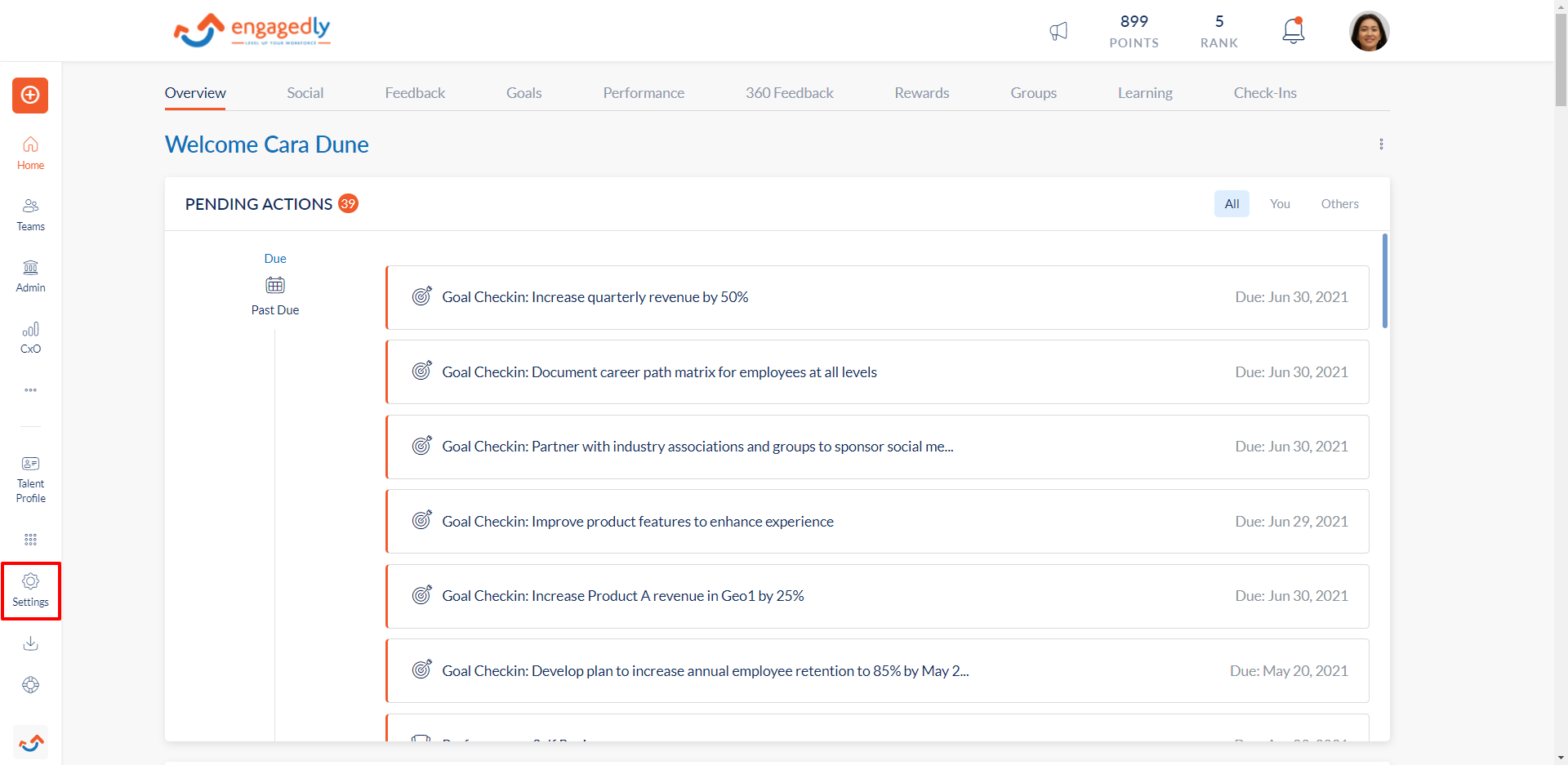 Step 2: Navigate to the "Competencies" section.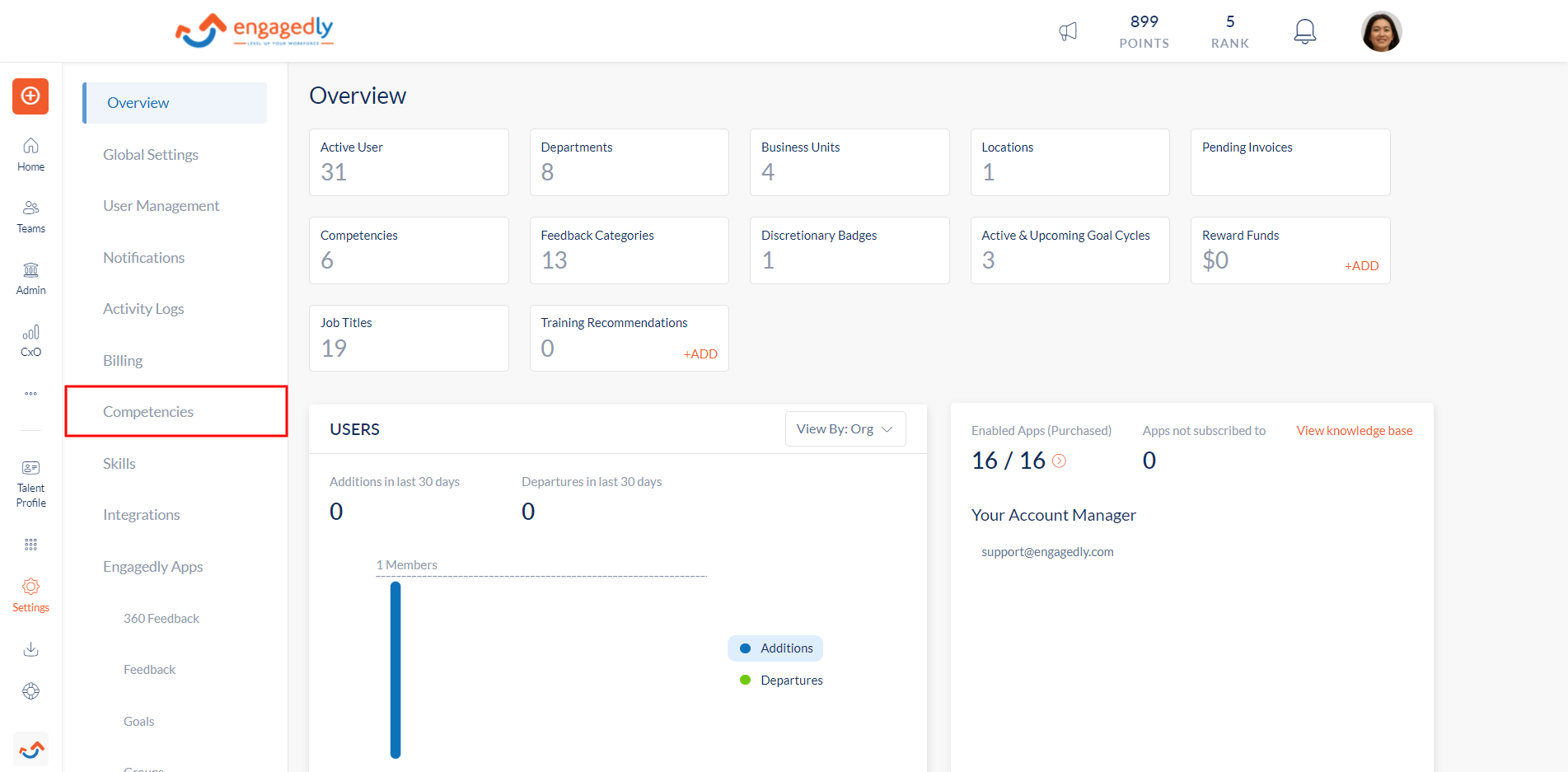 Step 3: Click on the "Org Library" tab.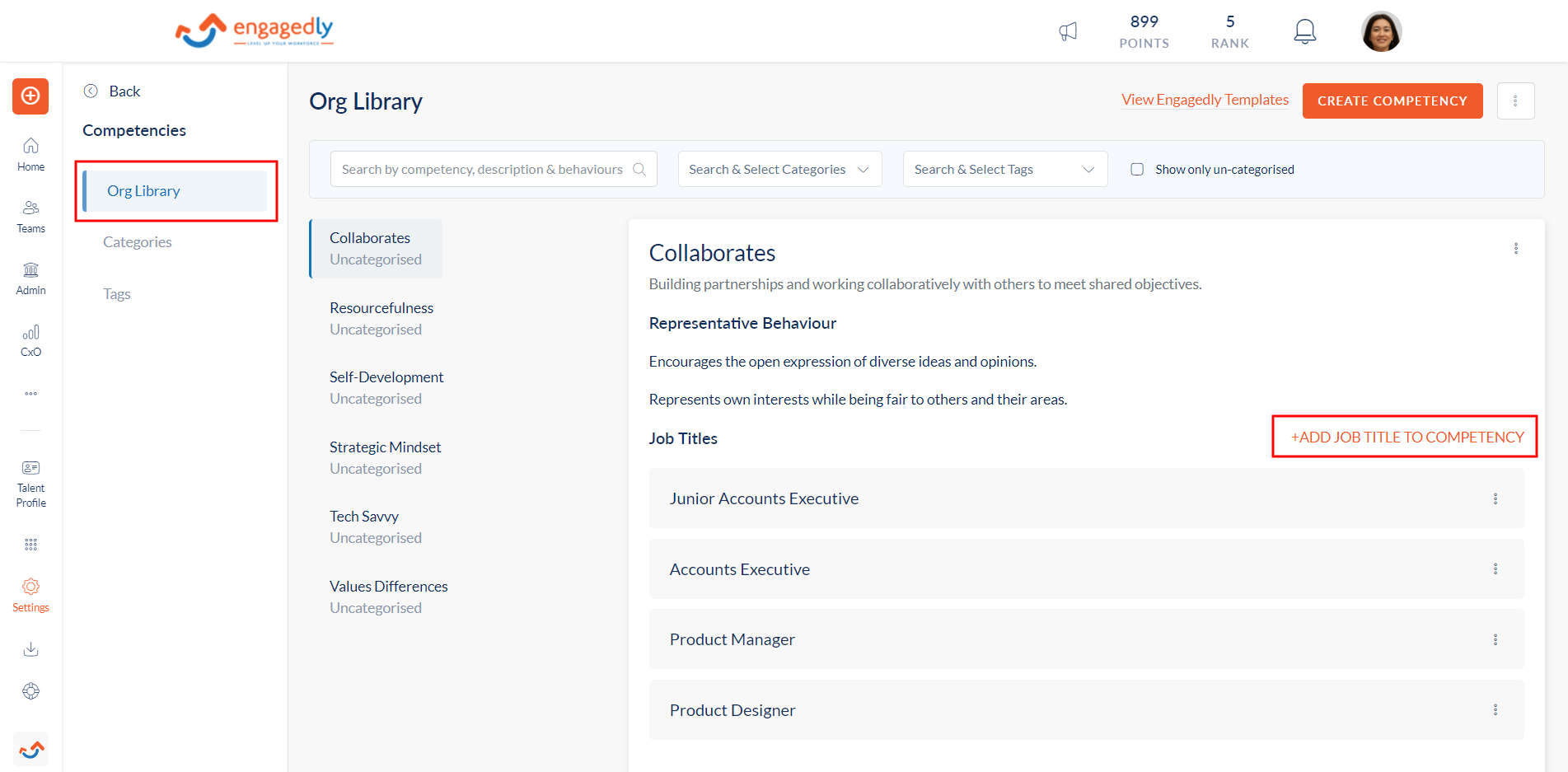 Step 4: Click on the +Add Competency To Job Title button, present next to the competency you want to add.
Step 5: Select the job title you want to add using the search box.
Note: You can add multiple job titles to the same competency.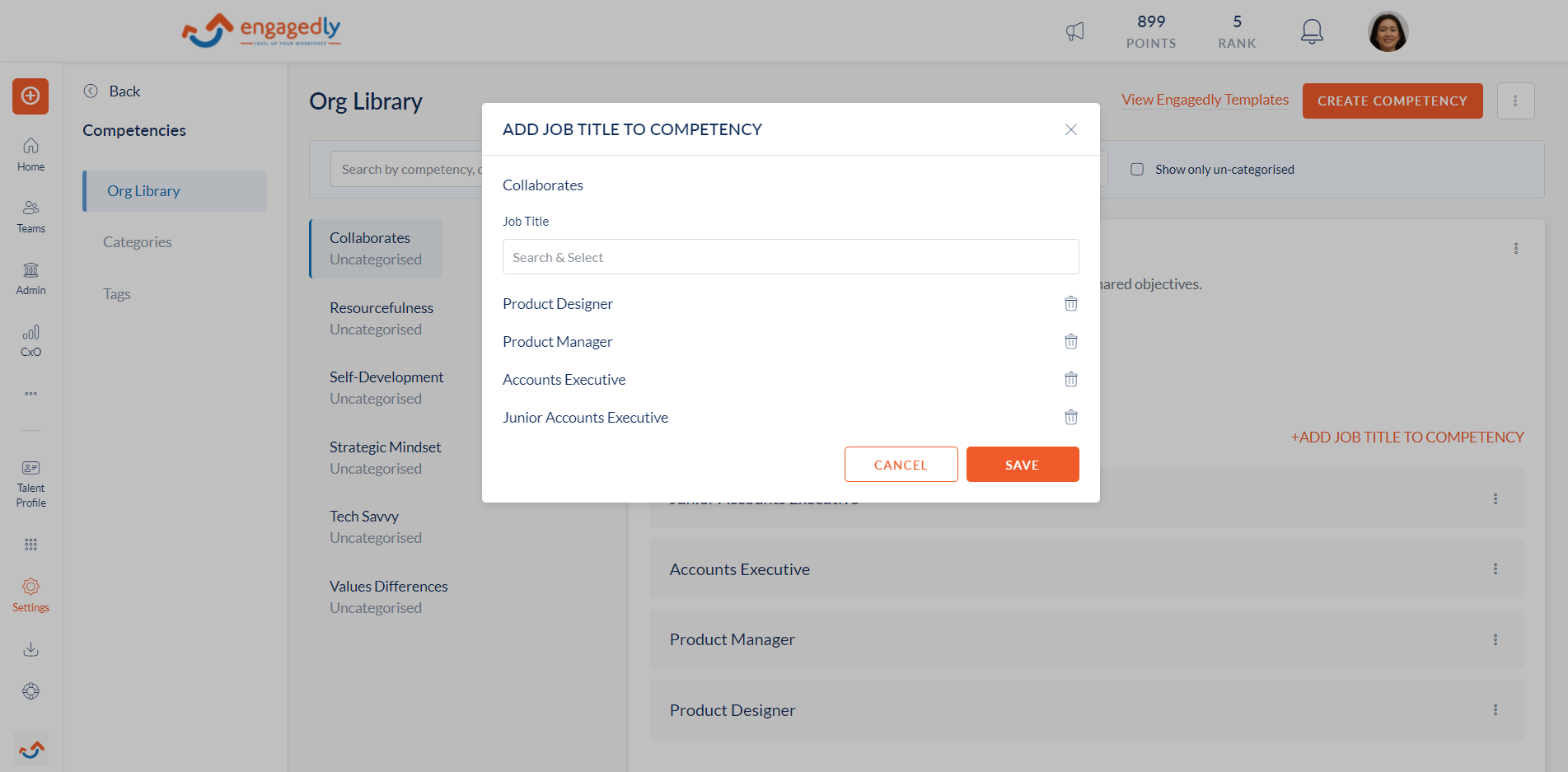 Step 6: Click Save to confirm the changes.