Import Competencies
Step 1: Within the left navigation bar, select "Settings".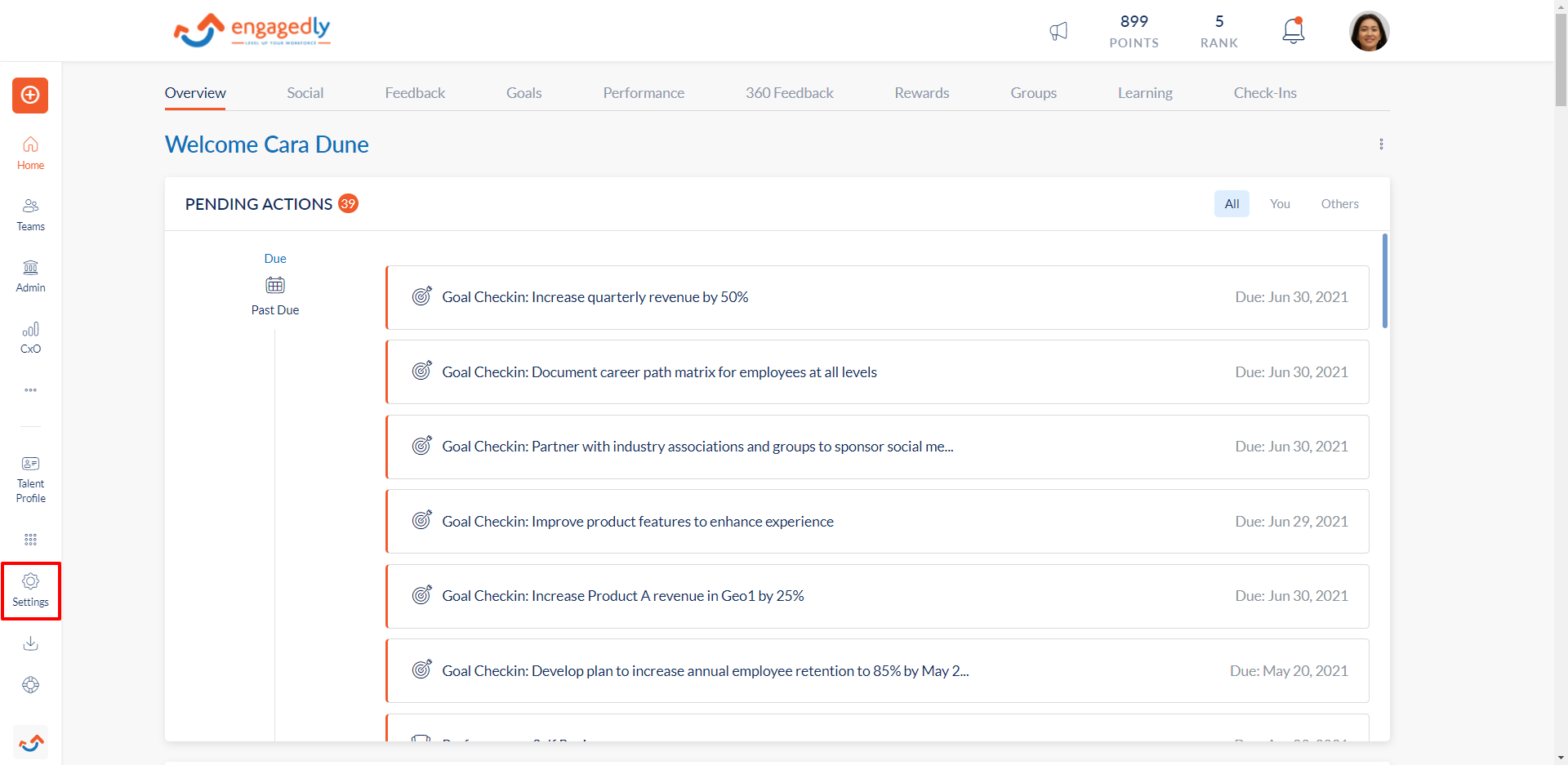 Step 2: Navigate to the "Competencies" section.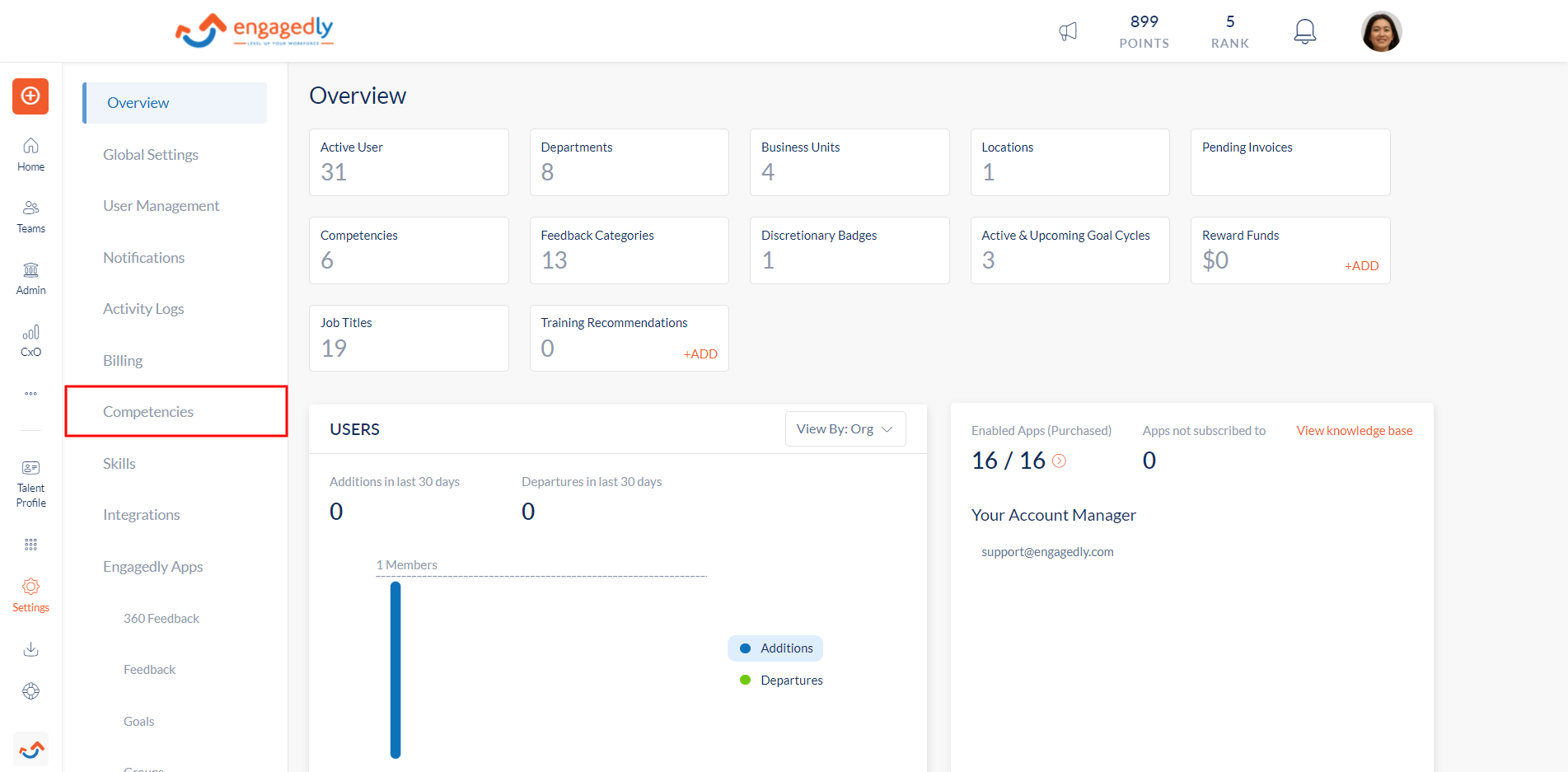 Step 3: Click on the "Org Library" tab.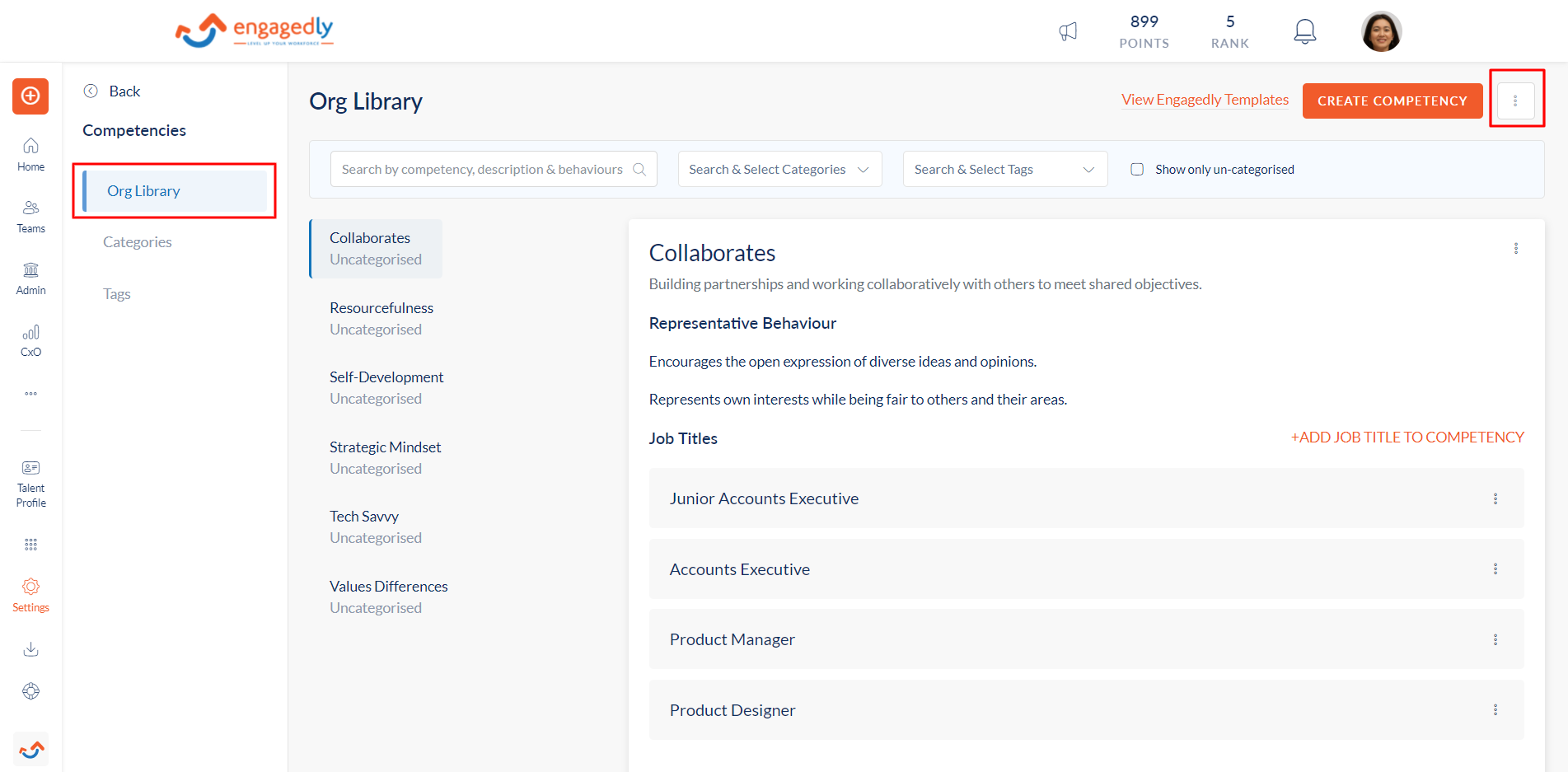 Step 4: Click the overflow menu at the right corner of the screen.
Step 5: Click on Import.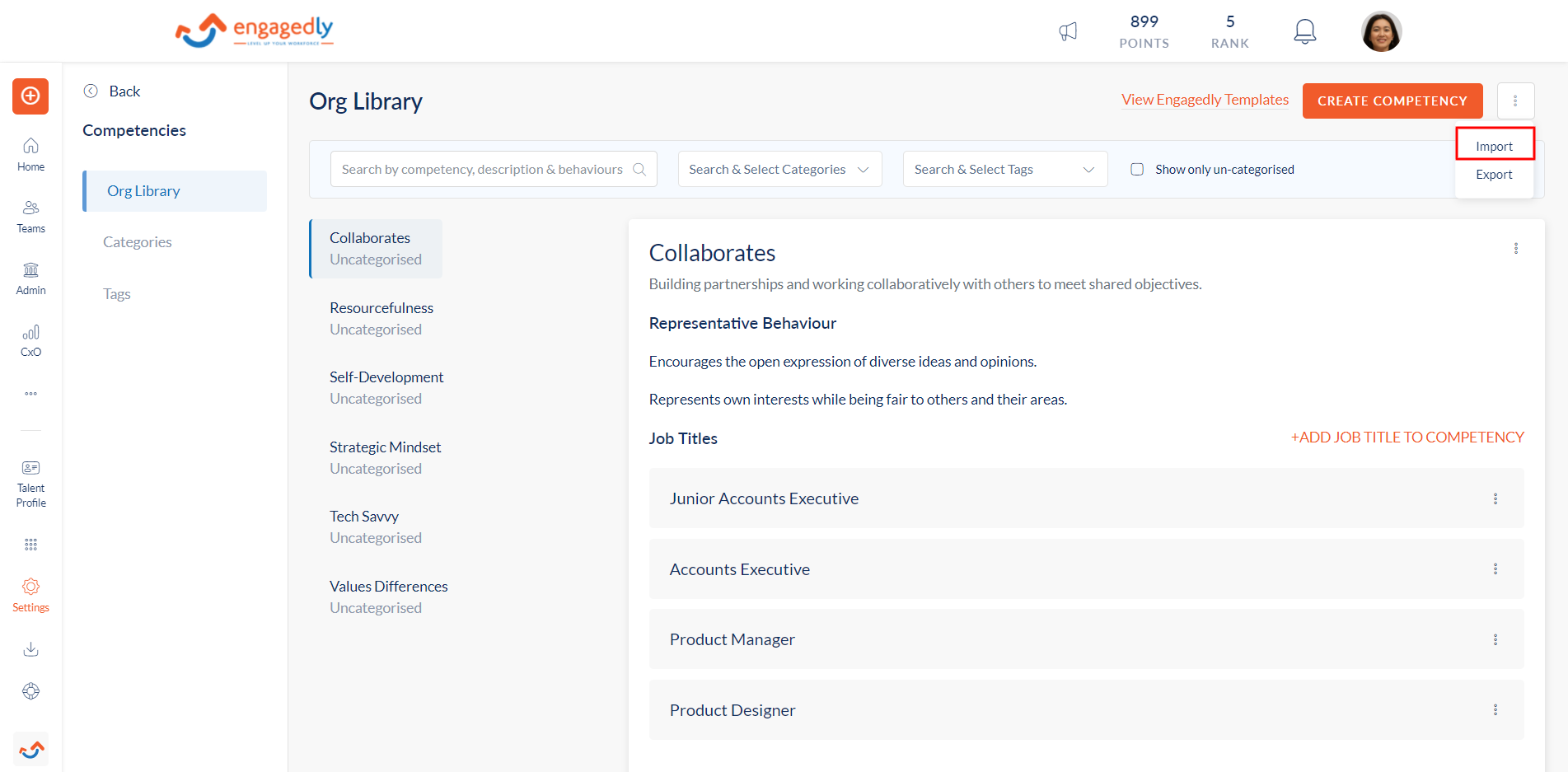 Step 6: You can download the sample template in (.xls) format and add your data to it and click Next.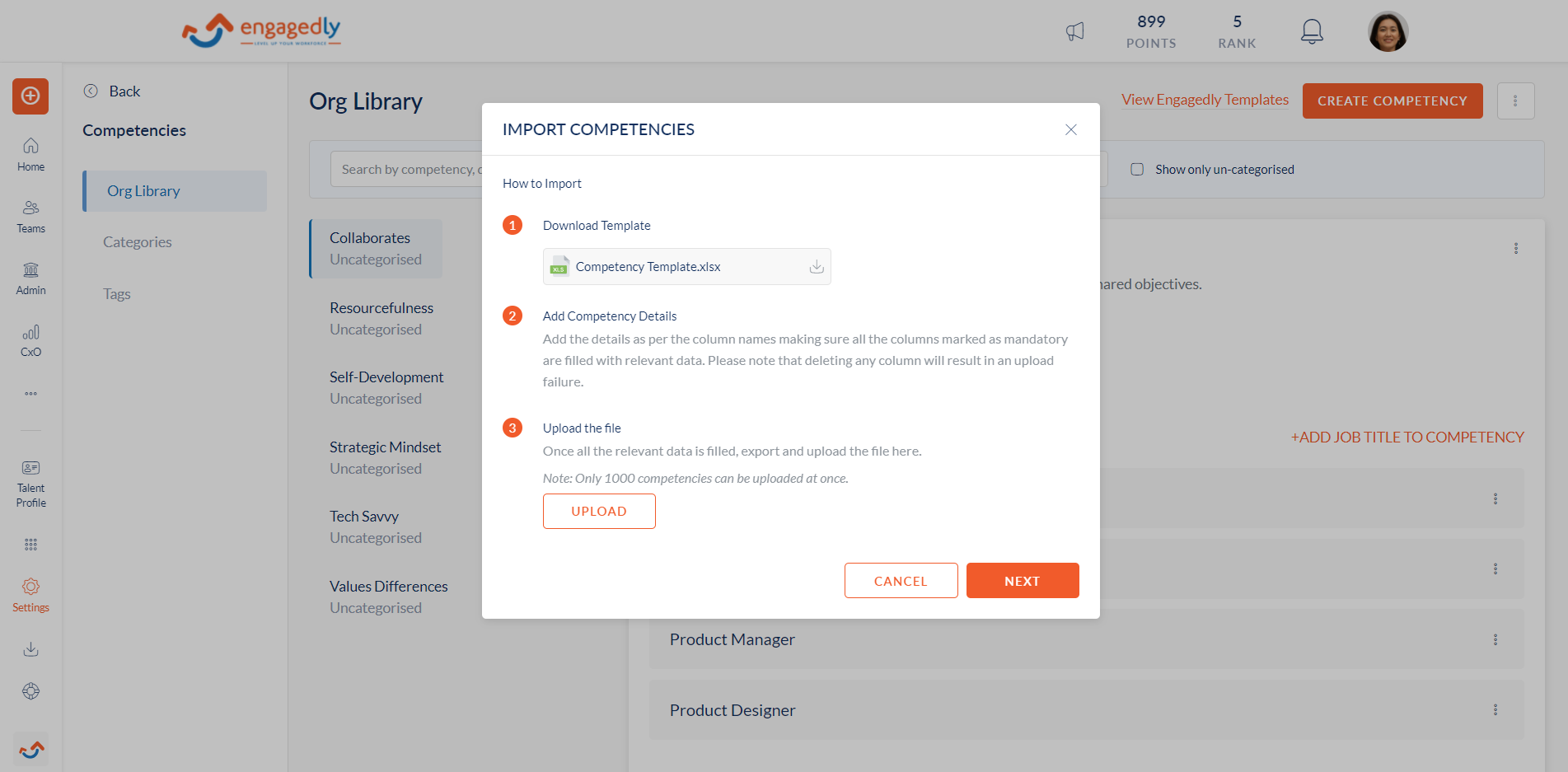 Step 7: Select the competencies you want to import and click on the Import button to complete importing the competencies.