Overview of Billing
The billing settings screen allows you to view the billing address, make changes to your billing address, add card details for making payments, make payments for pending invoices, and manage billing-related notifications.
Navigating to the billing settings Page
Step 1: Within the left navigation bar, select "Settings".
Step 2: Navigate to the "Billing" section.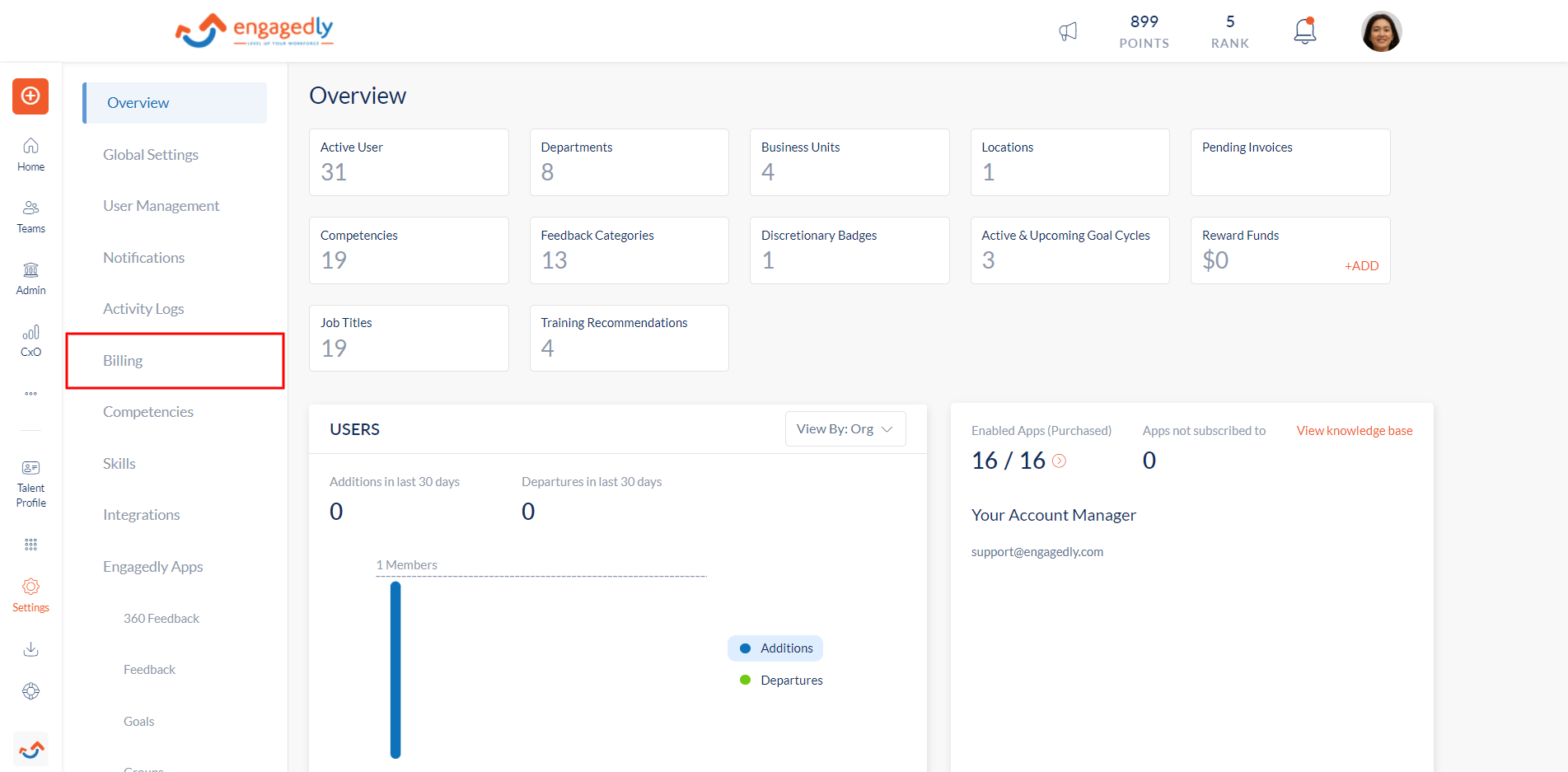 You can do the following actions: