View Competency Templates
Step 1: Within the left navigation bar, select "Settings".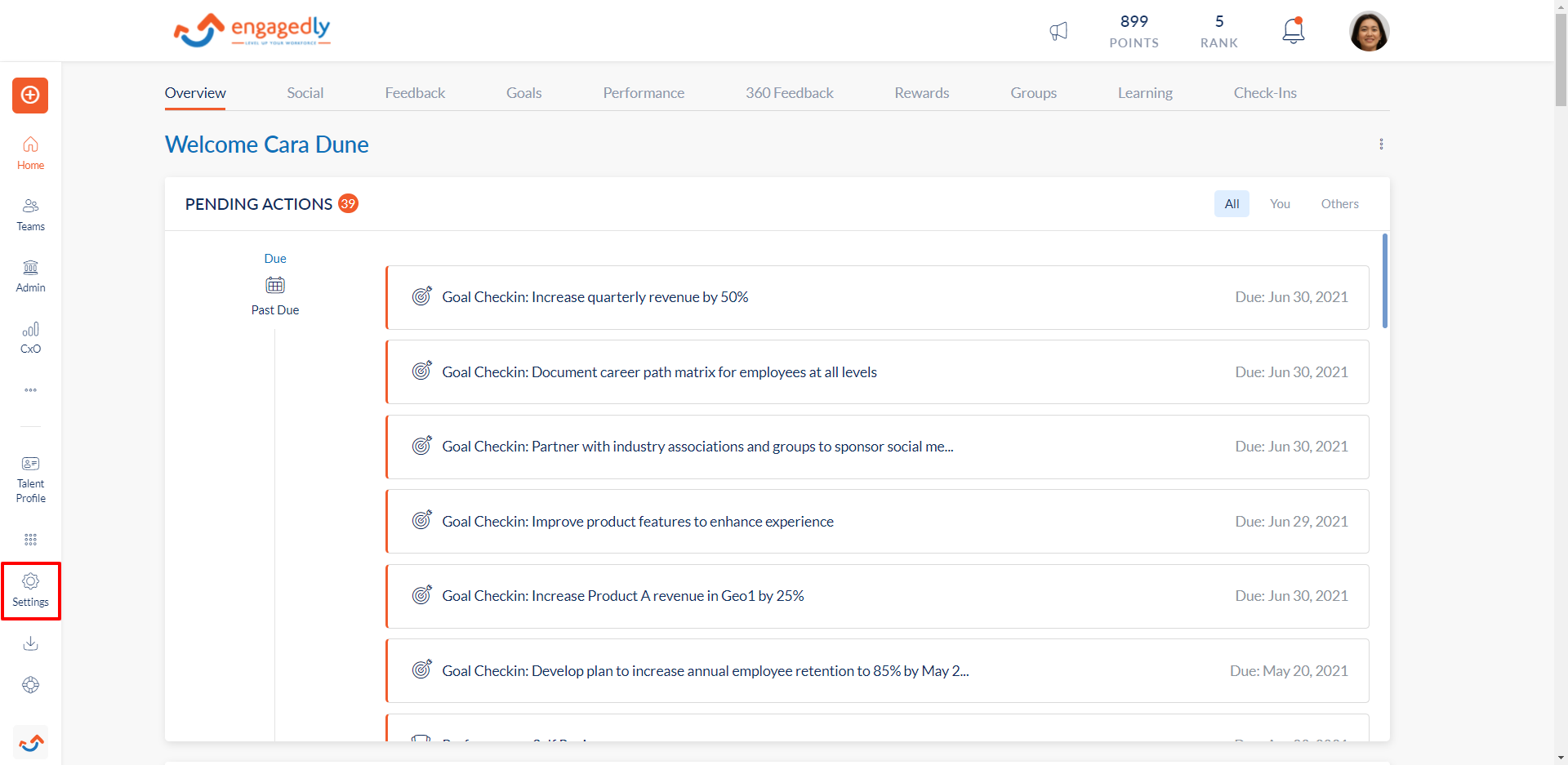 Step 2: Navigate to the "Competencies" section.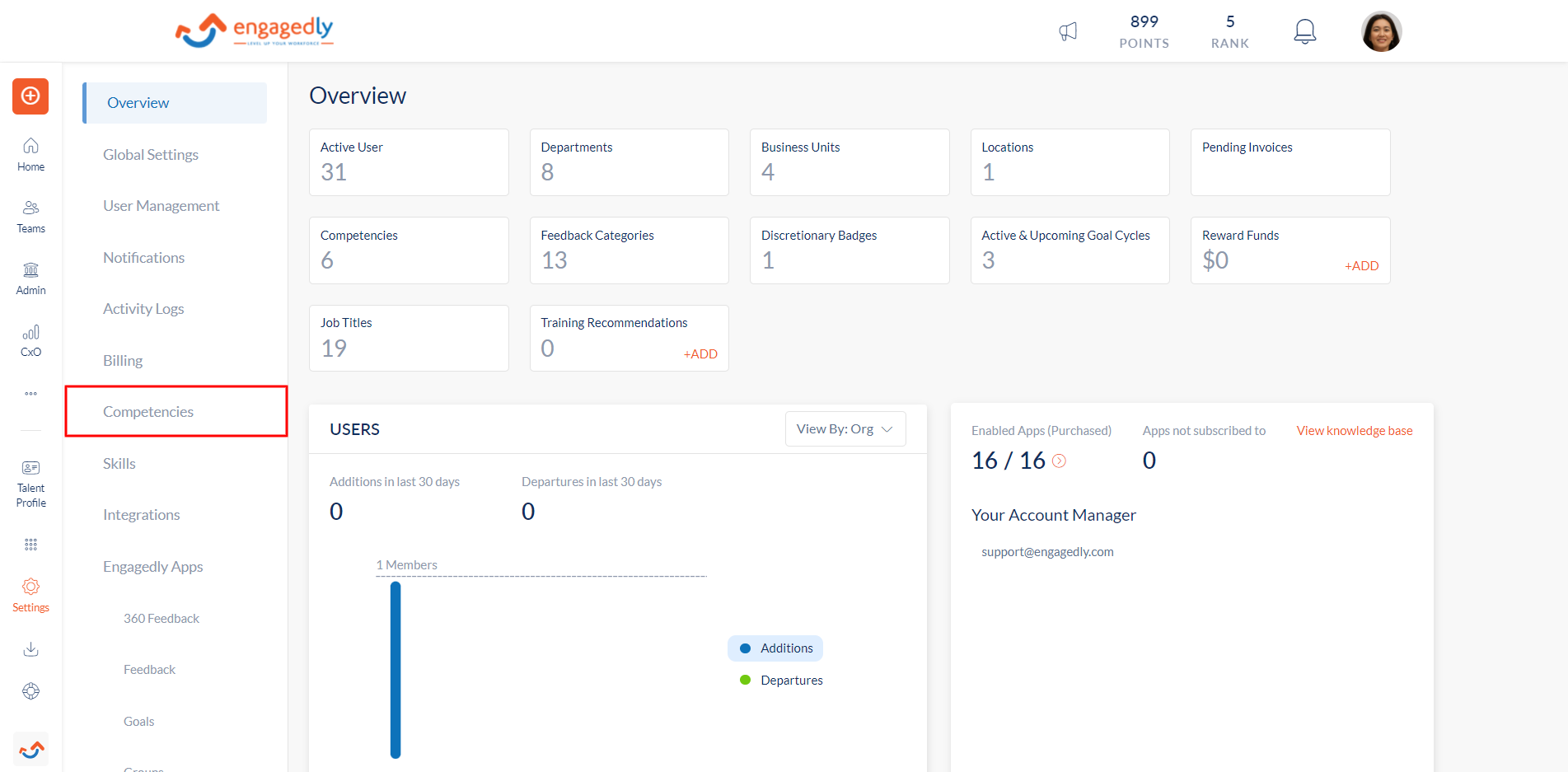 Step 3: Click on the "Org Library" tab.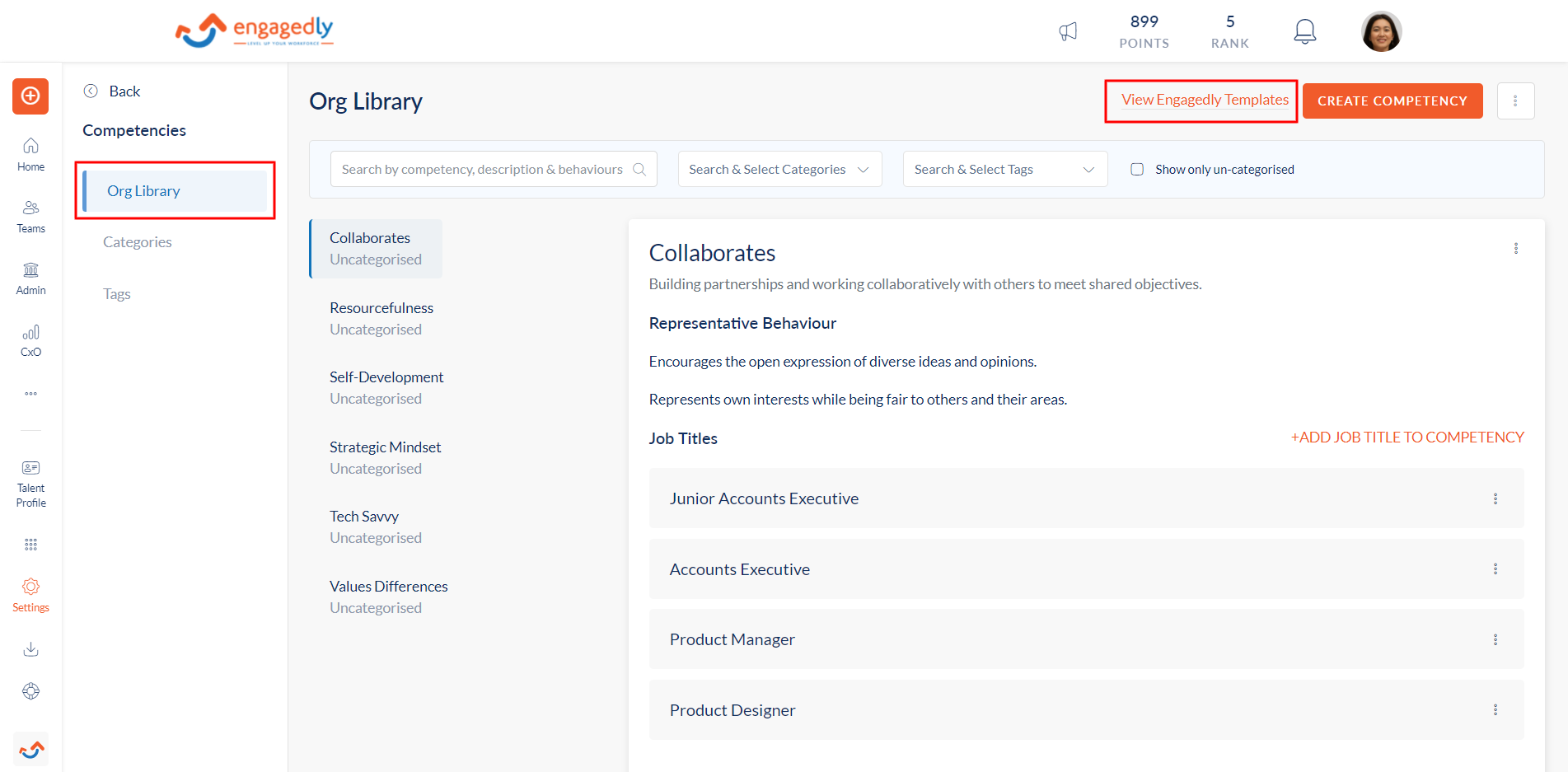 Step 4: Click on View Engagedly Templates.
You can copy the competencies individually by selecting them and clicking on Copy To Org Library, or
You can click on Copy All to copy all the competencies to the library.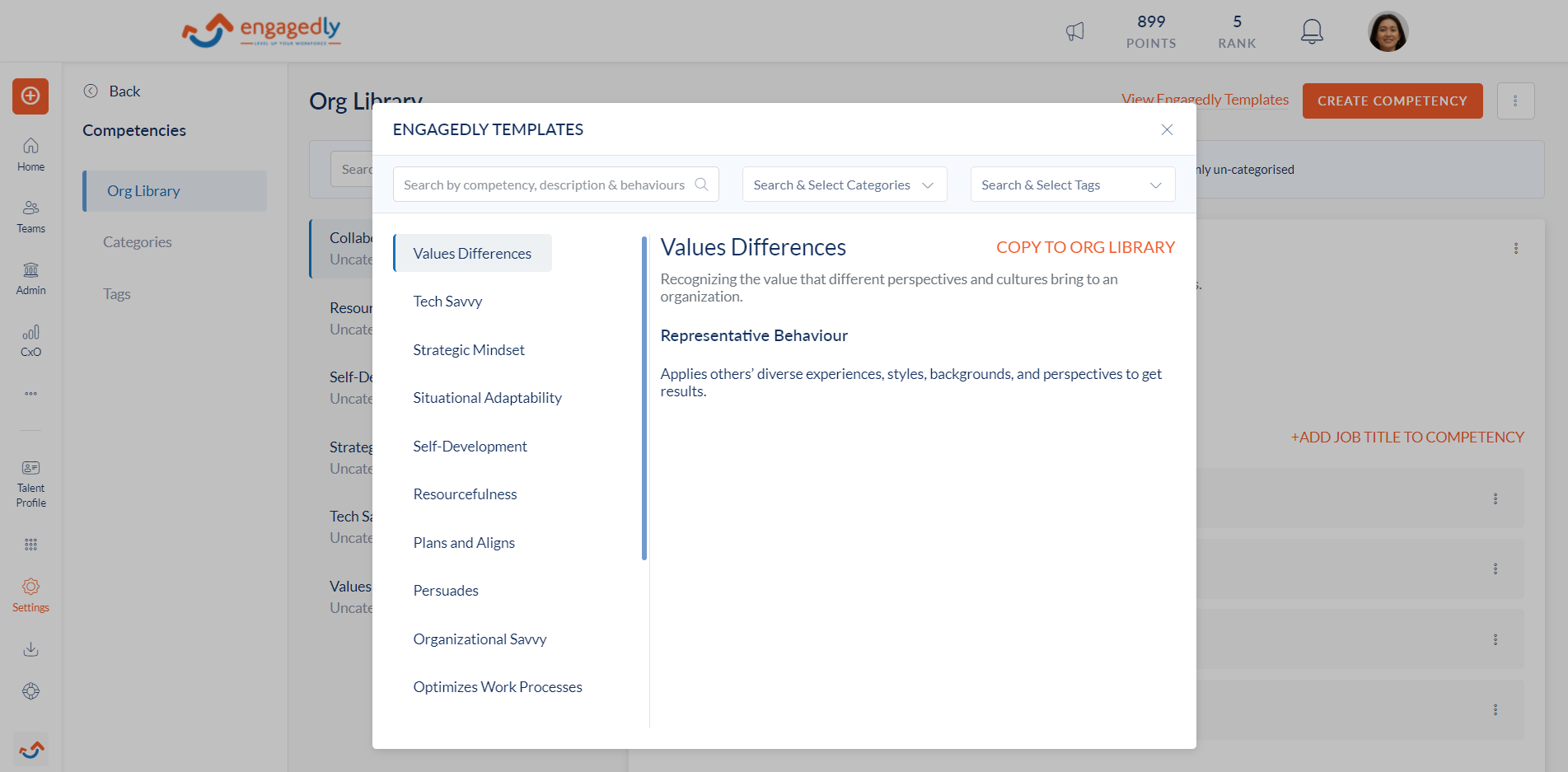 Step 5: Click Save.