Enable Specific Users to View the Feedback Shared
Step 1: Within the left navigation bar, select "Settings".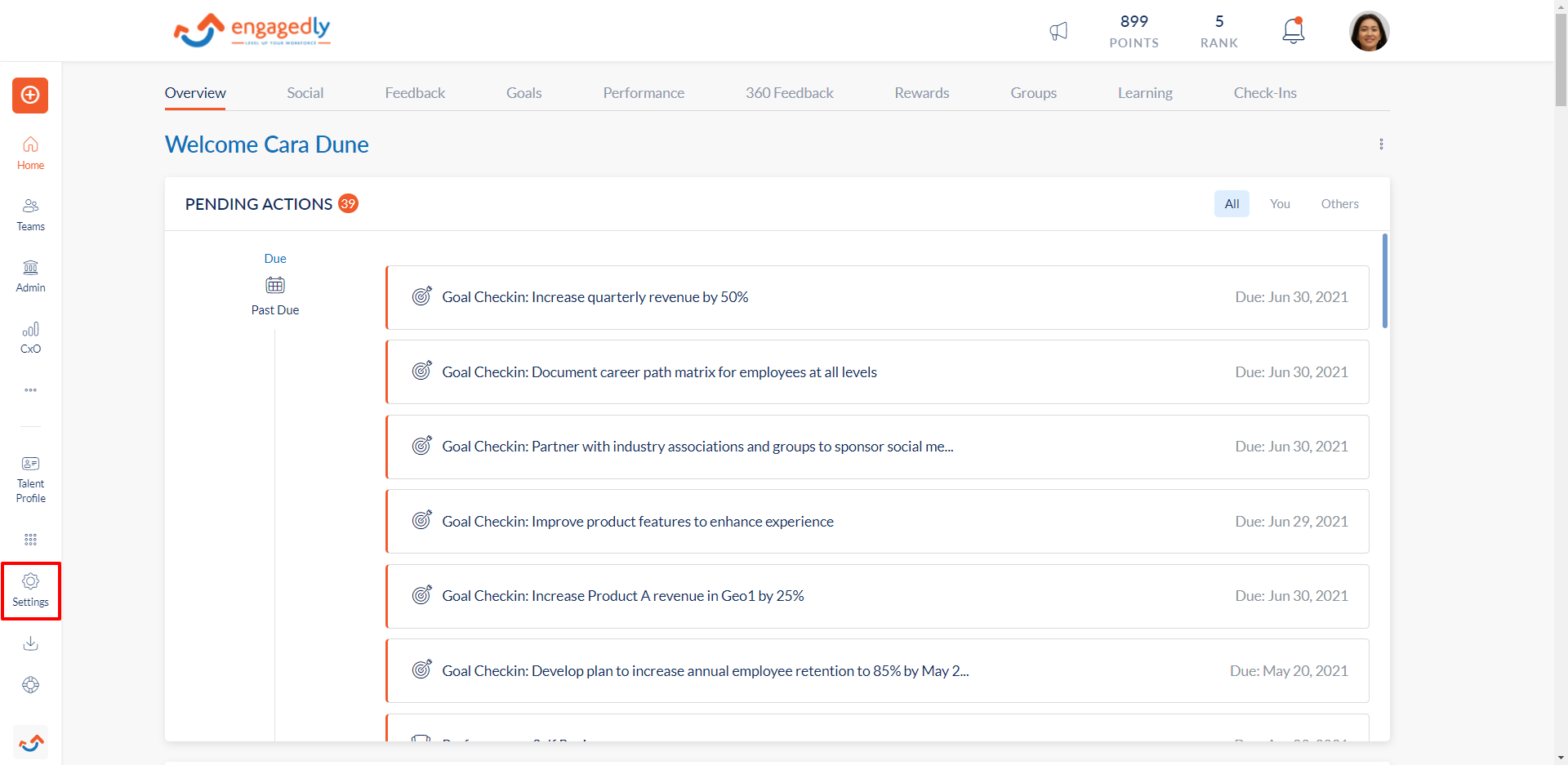 Step 2: Navigate to the "Engagedly Apps > Feedback" section.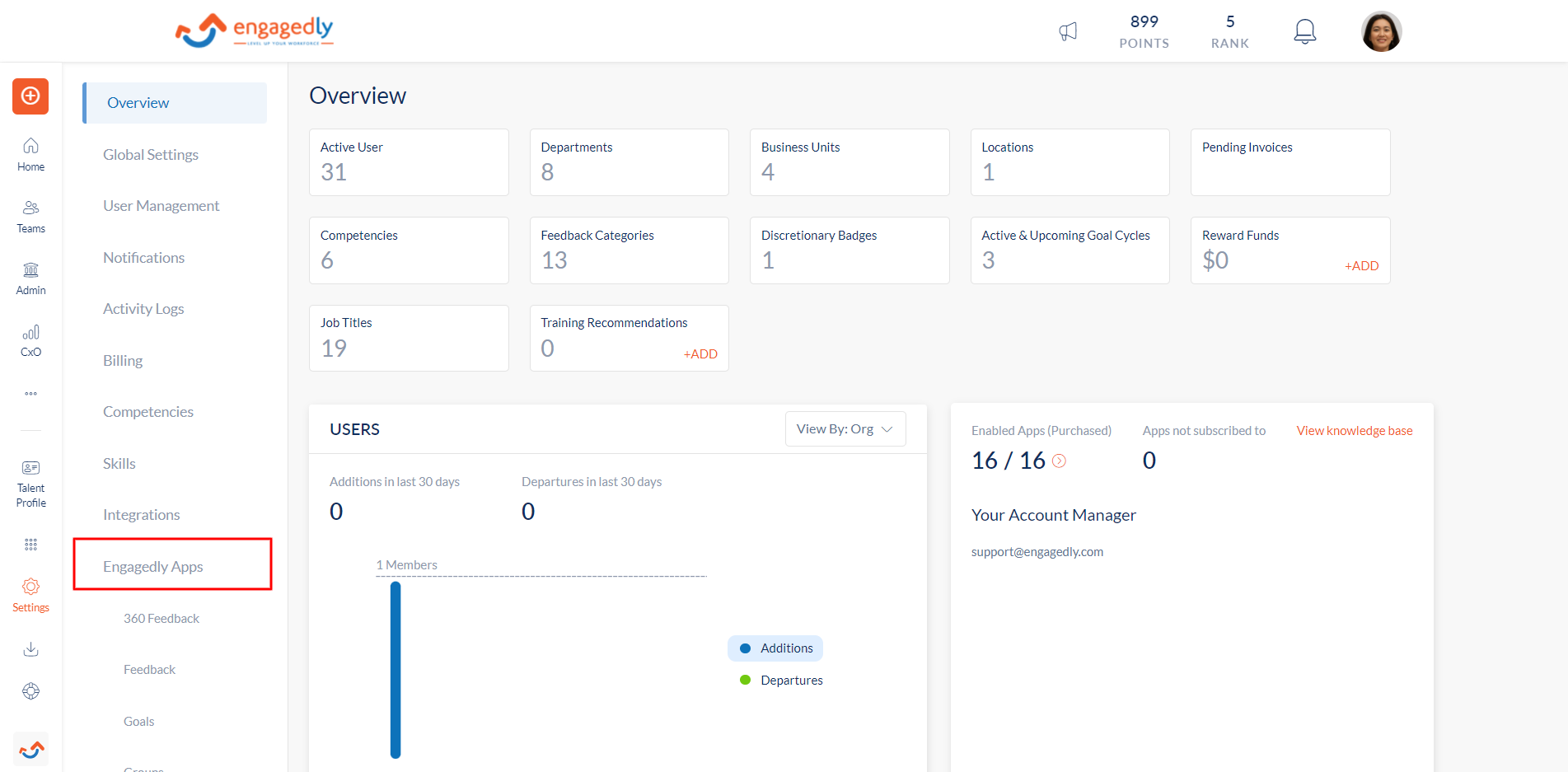 Step 3: Click on the Settings tab.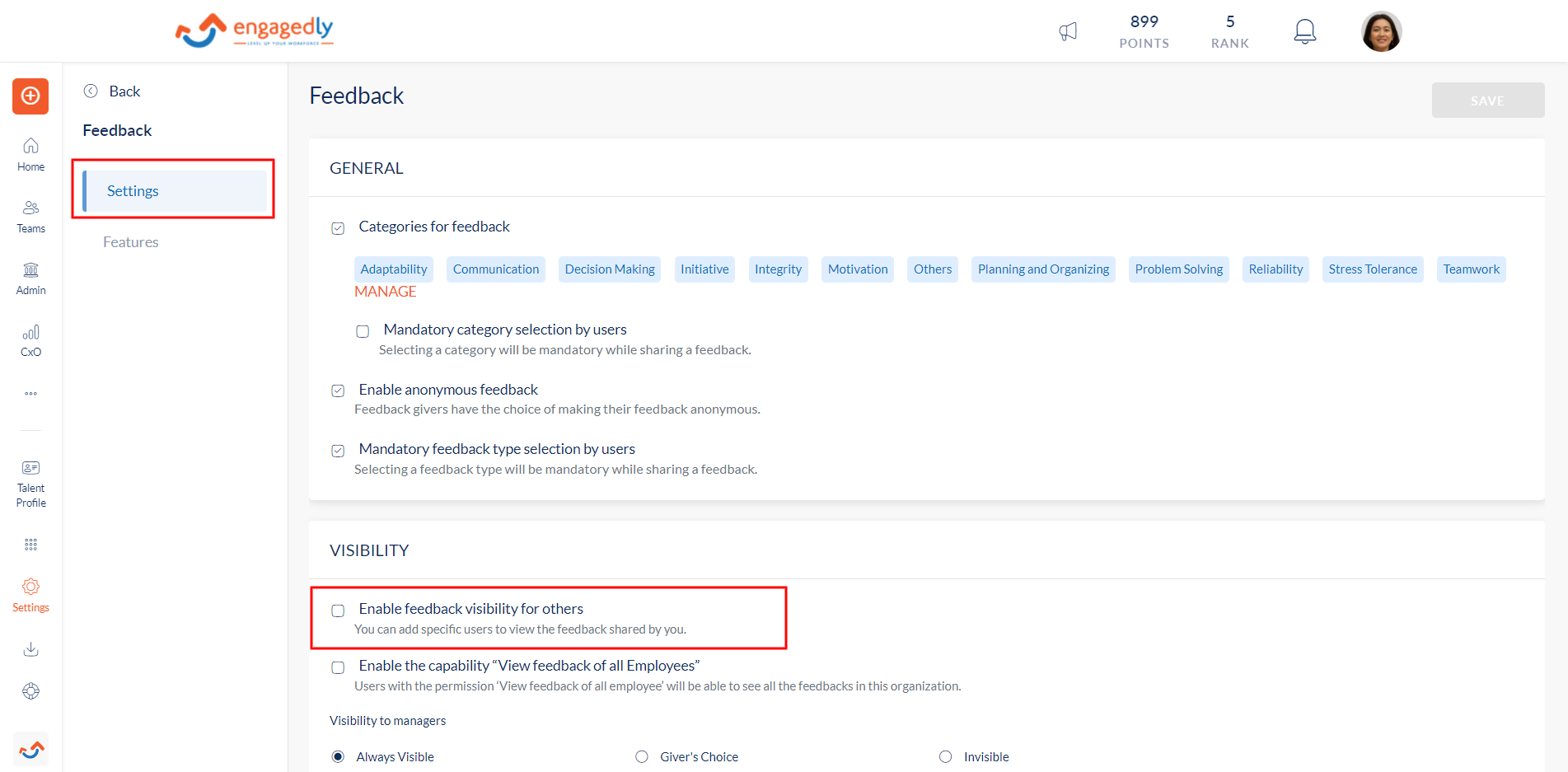 Step 4: Under the Visibility info tile, use the check box to enable feedback visibility for others.