Enable Reward Points for Goals
Step 1: Within the left navigation bar, select "Settings".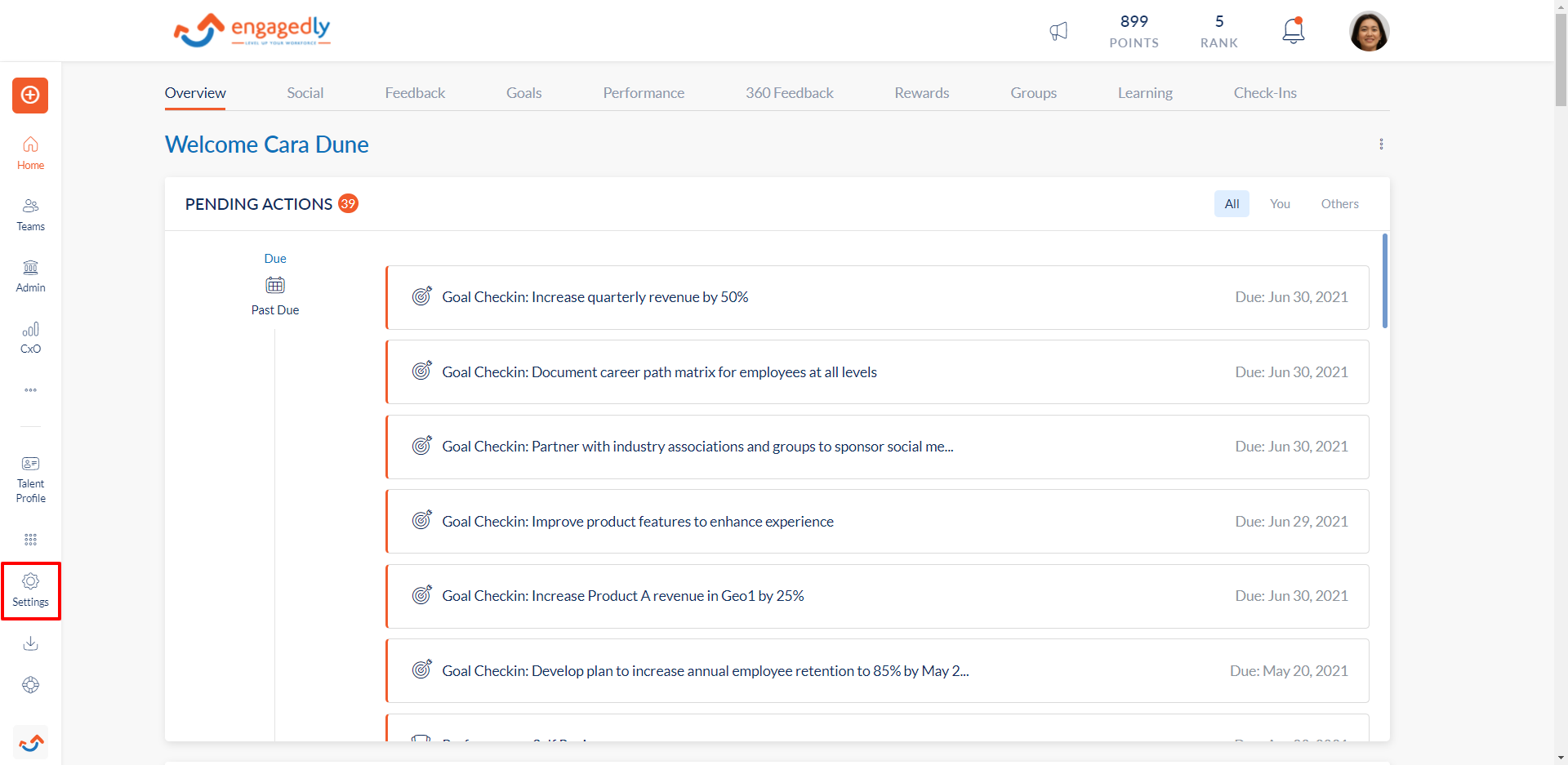 Step 2: Navigate to the "Engagedly Apps > Goals" section.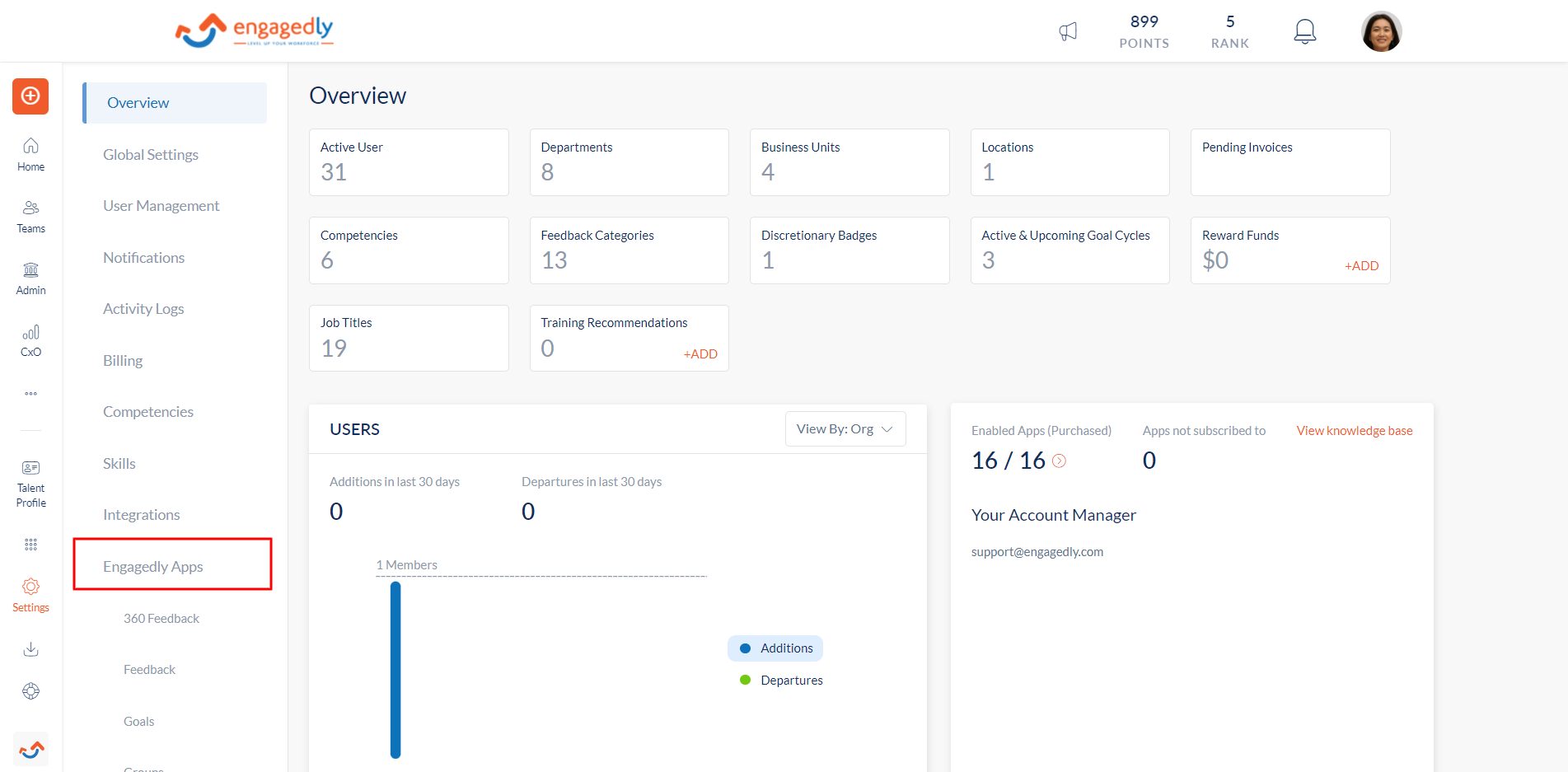 Step 3: Click on the Settings tab.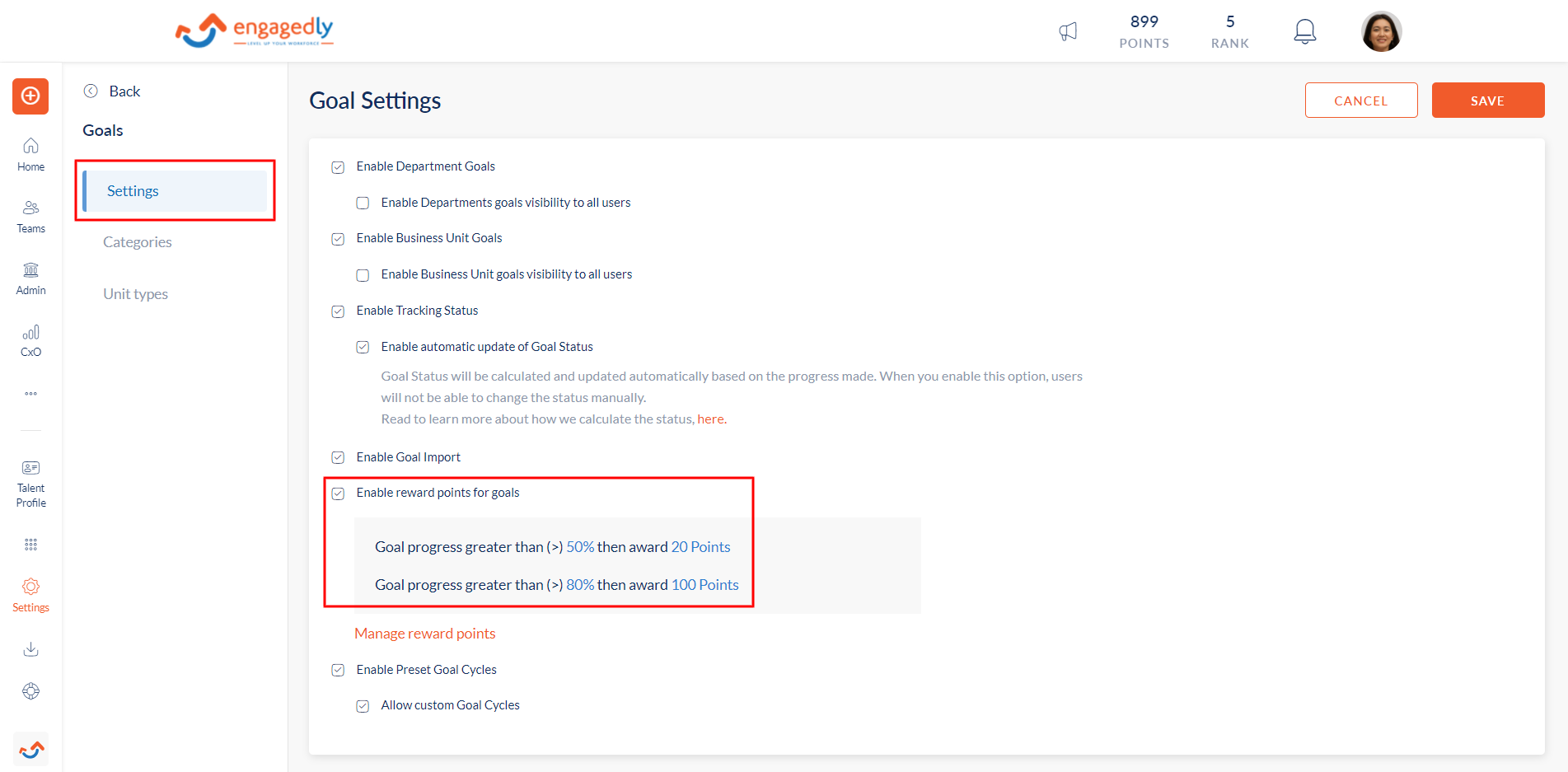 Step 4: Use the check box to enable/disable awarding reward points for goals.
You can also set rules when reward points should be assigned by clicking on the Manage reward points button.