Assign Templates for 360 Feedback
Navigation: Admin > 360 Feedback > Recent Cycles > Create New Cycle > Process Configuration
You can either assign one template to all the users or multiple templates to different users in the cycle.
Assign one template to all employees:
1. Under Process Configuration, select Assign a single template to all employees.

2. Click Select Template to choose a template from the list. Once done, click Select to save changes.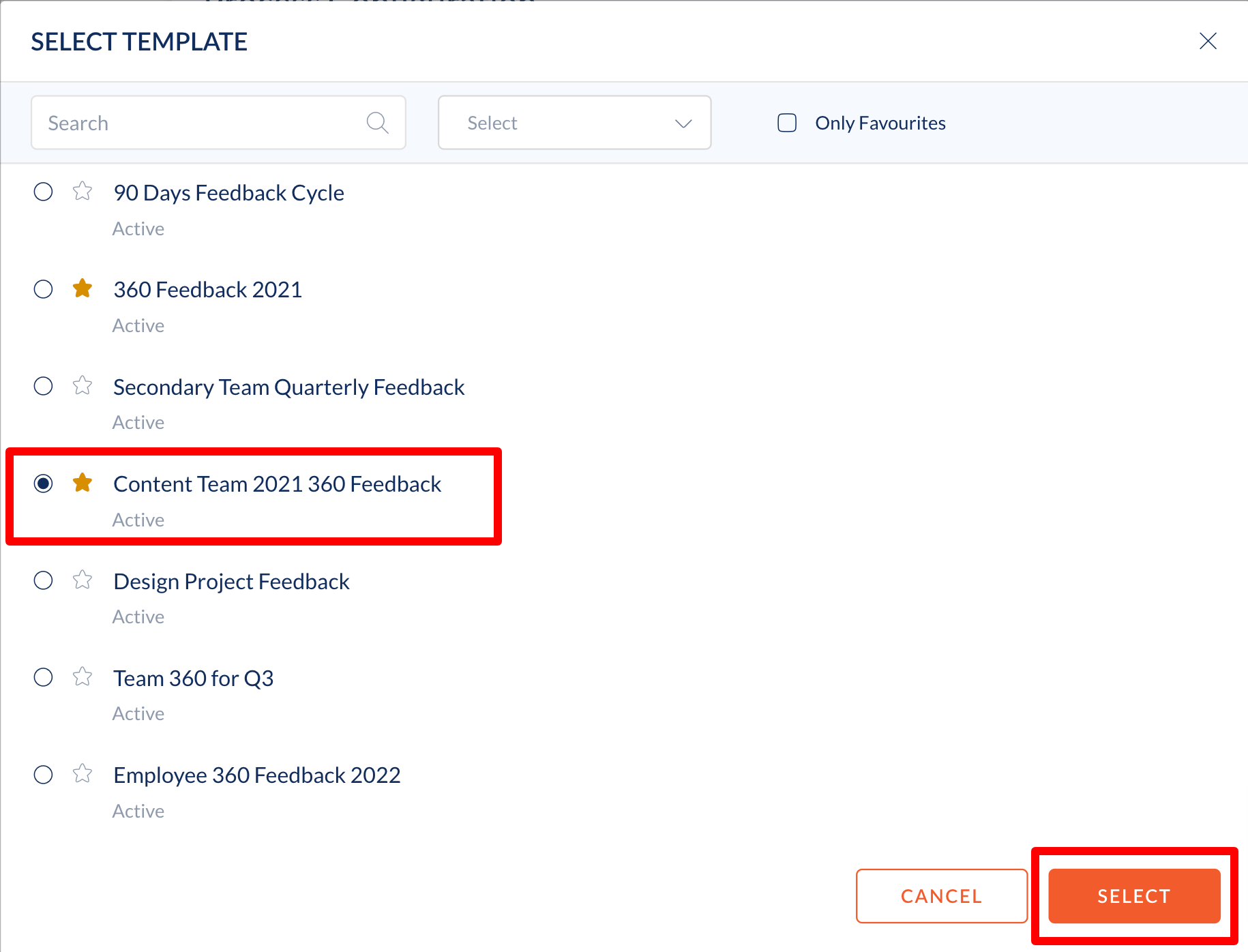 3. The selected template will start appearing on the configuration page.

Note: All the respondents in that cycle will automatically be assigned the form with the same template.
Assign different templates among employees:
1. Select this option under Process Configuration to assign different templates to different sets of employees.
2. Next, select who can assign templates to the employees. You can allow Only HR/Admin or HR/Admin & Managers to assign templates.

3. Click Save once the cycle is created to access the cycle and perform actions.
4. After adding the Reviewees, head over to the Templates section.

5. Click Select from Template Library to select an existing template from the library. Click Create New Template to create a new one for the current cycle. All the selected templates get listed in the left panel.

6. Click Assign next to a template to assign it to the reviewees.

7. Select the reviewees from the list and click Assign to complete assigning template. Repeat the process for other selected templates.

8. Click on the overflow menu next to a selected template for performing more template actions such as Preview, Edit, and Remove Template.