Enable Open Group, Close Group and Smart Group
Step 1: Within the left navigation bar, select "Settings".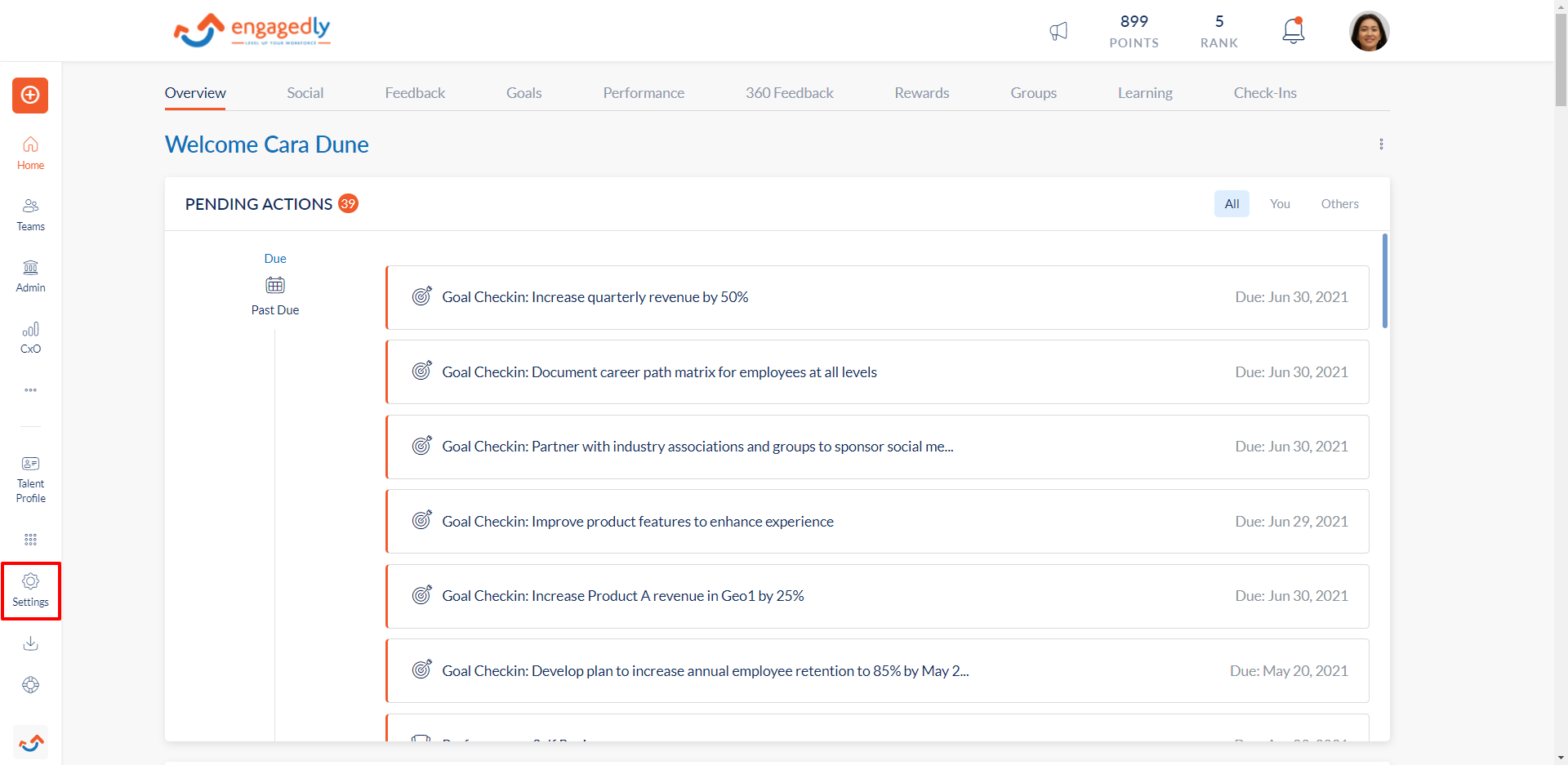 Step 2: Navigate to the "Engagedly Apps > Groups" section.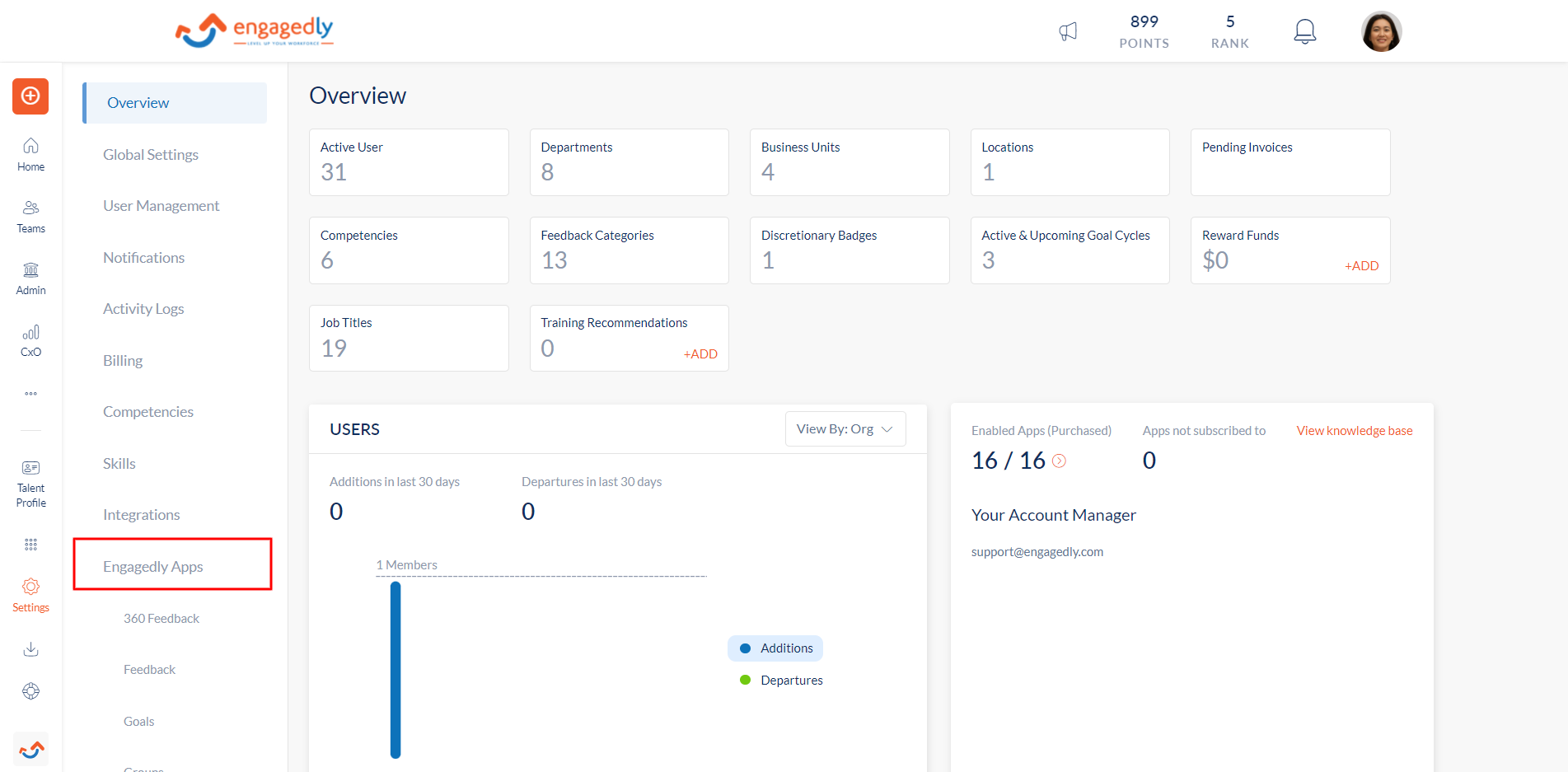 Step 3: Click on the Features tab.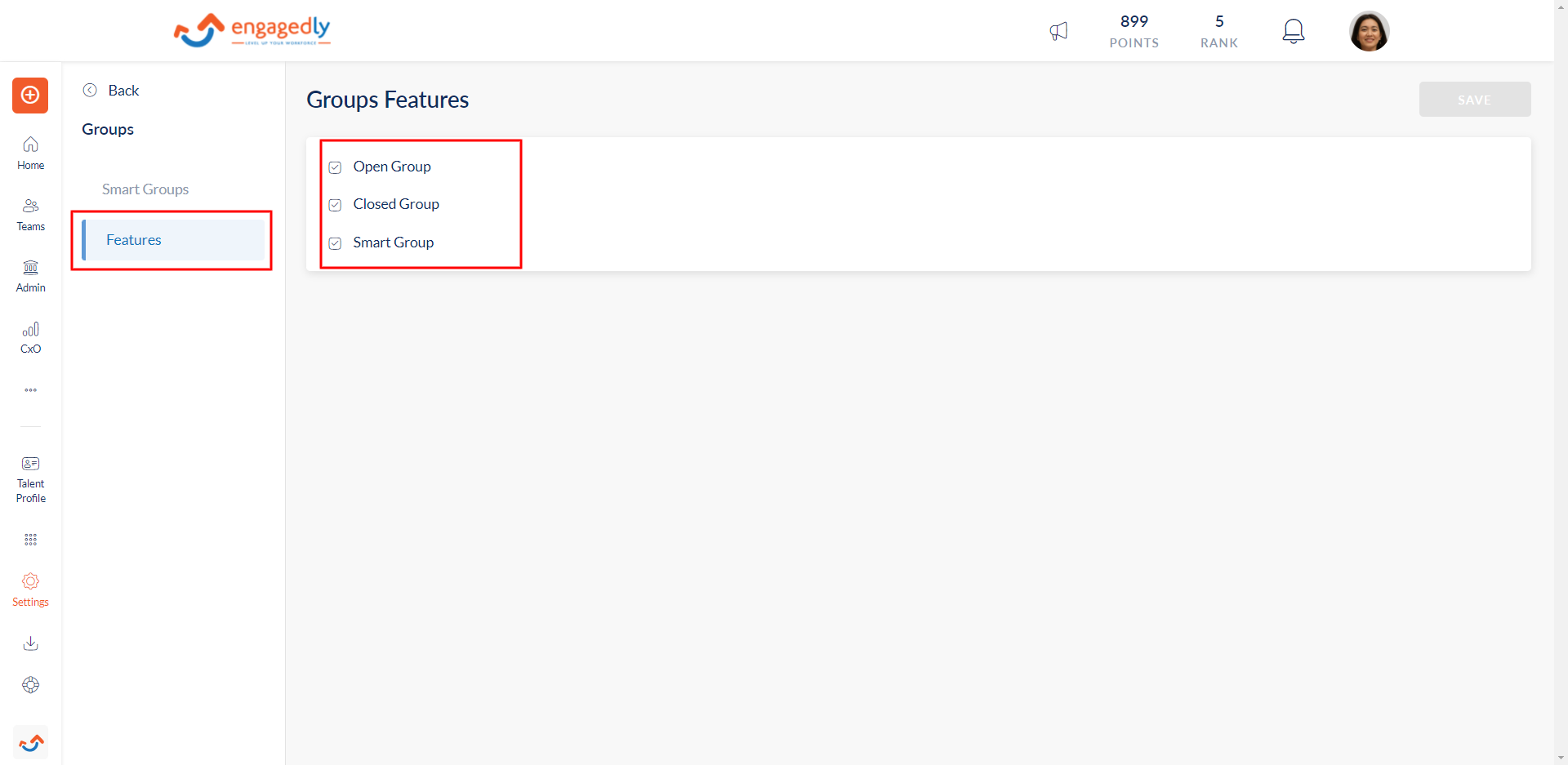 Step 4: Use the check box to enable/disable open group, smart group, and closed group.
Step 5: Click Save to confirm the changes.