Edit Course Tags
Step 1: Within the left navigation bar, select "Settings".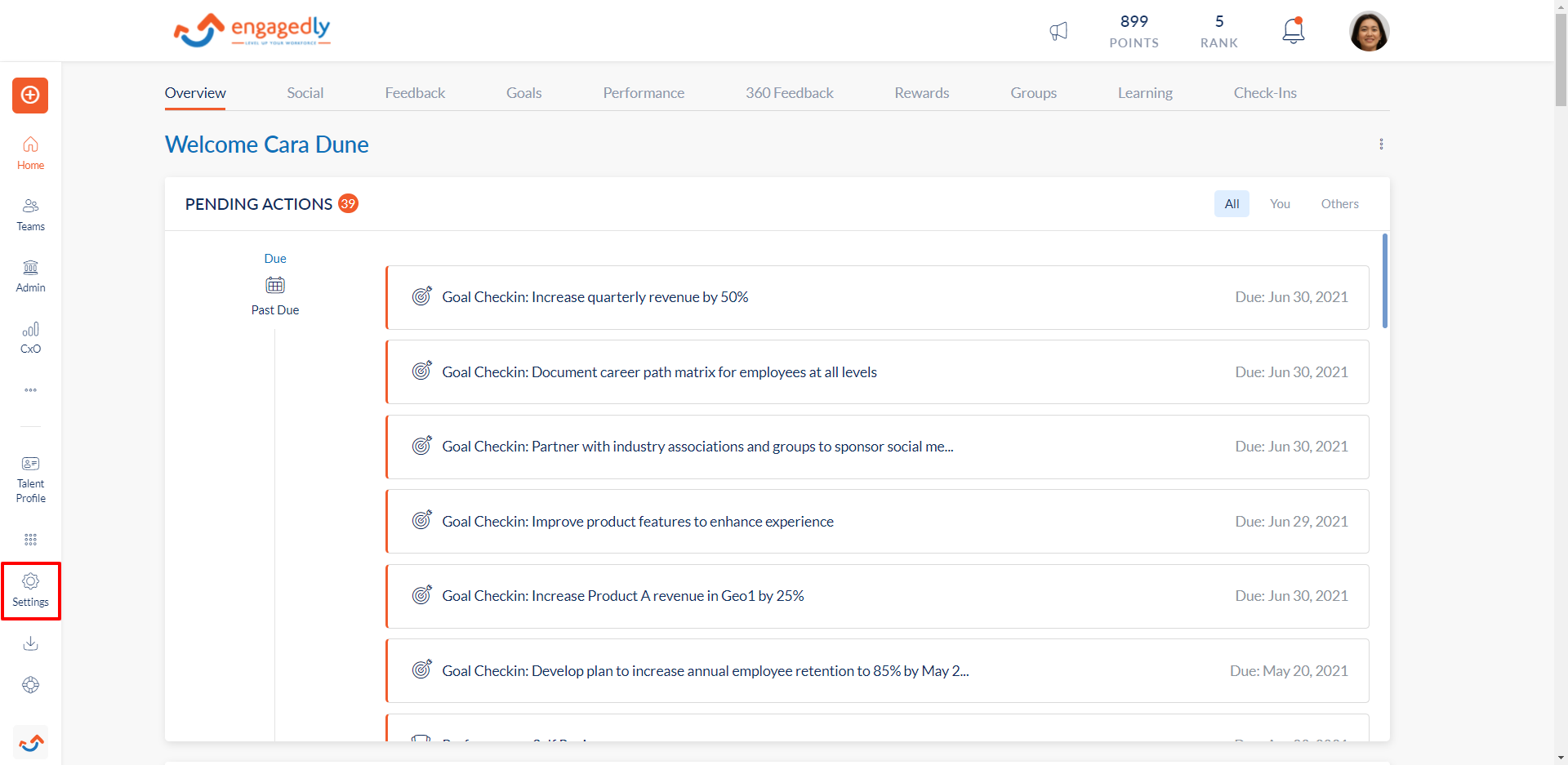 Step 2: Navigate to the "Engagedly Apps > Learning" section.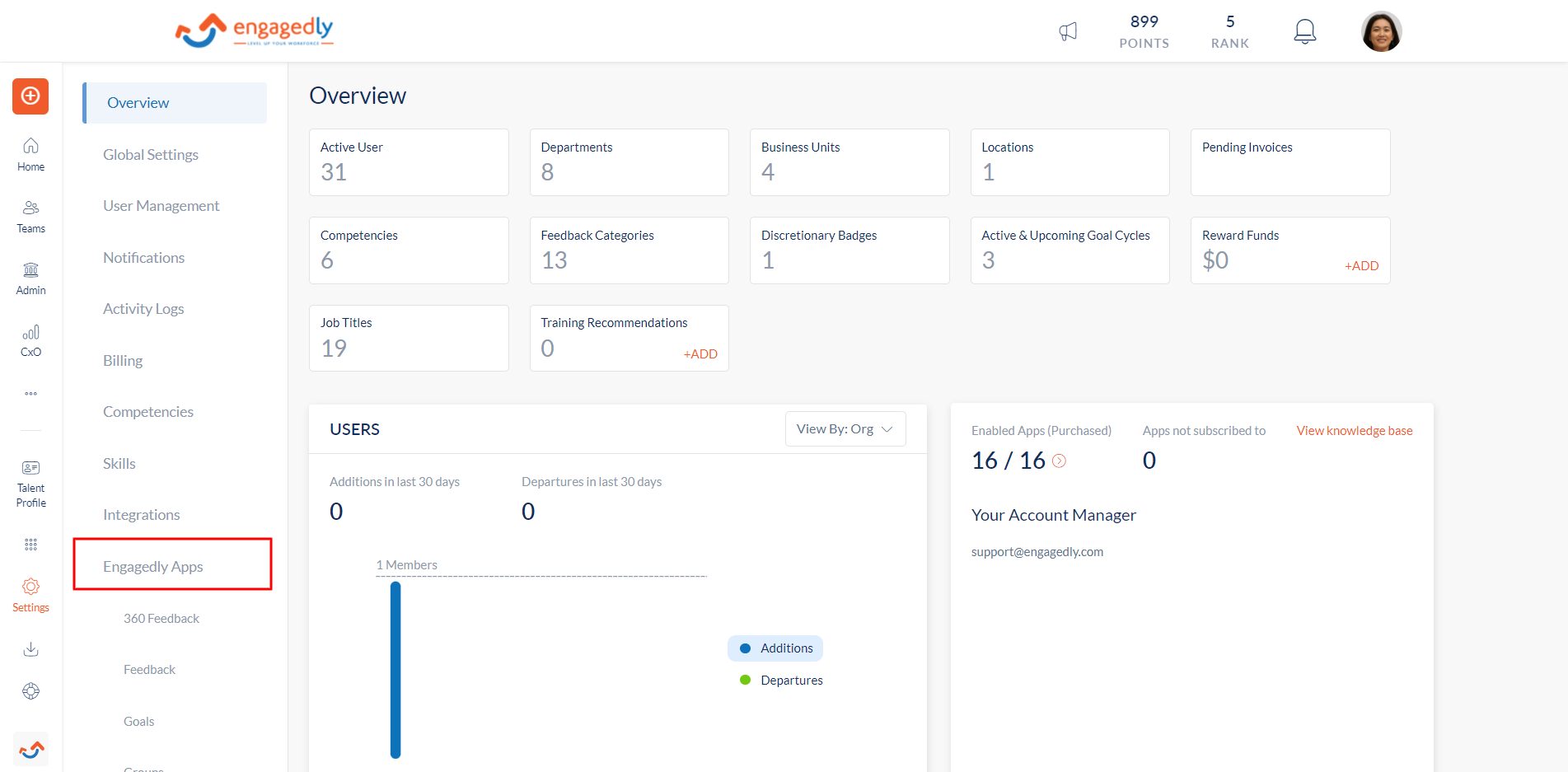 Step 3: Click on the Tags tab.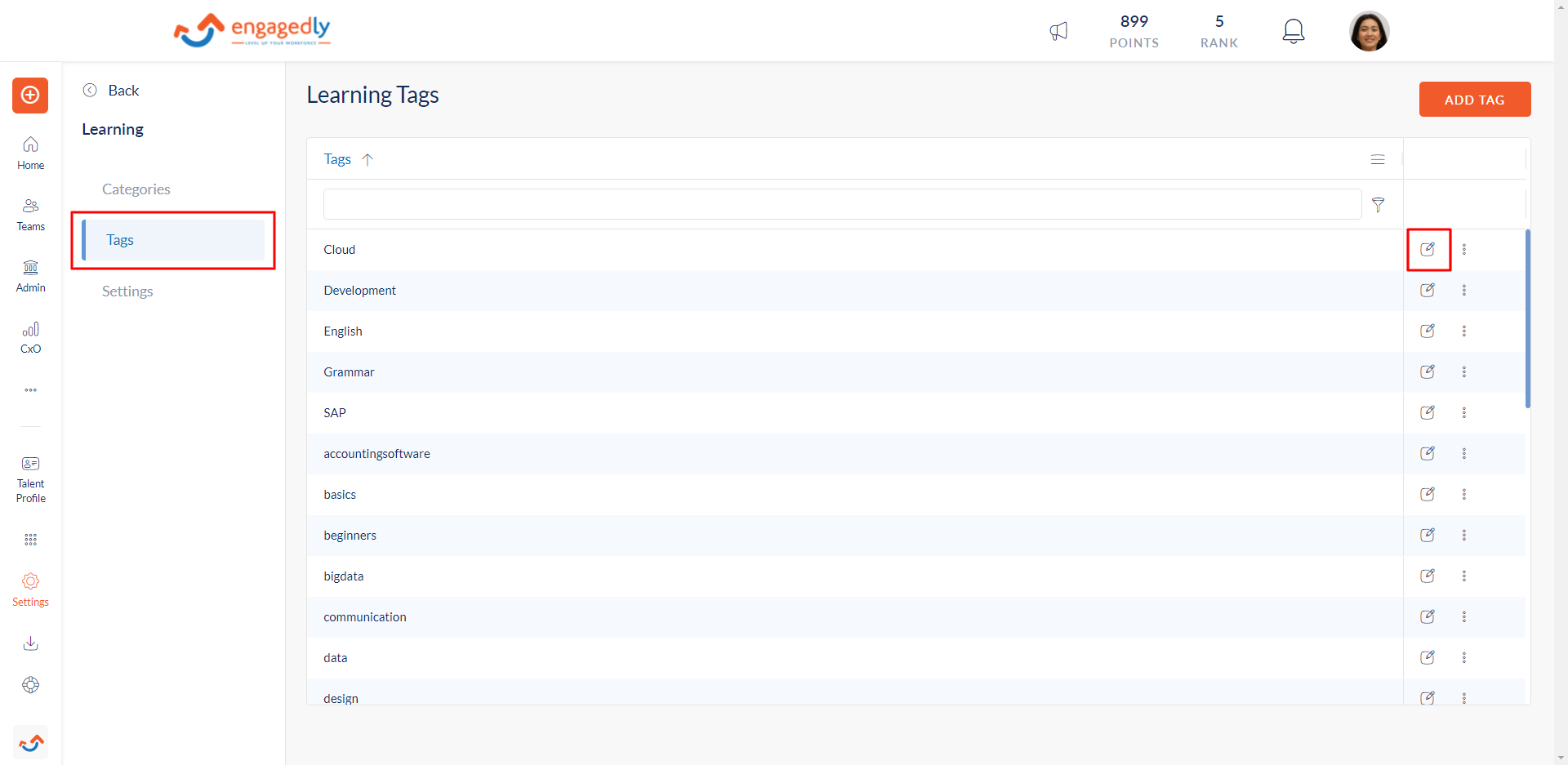 Step 4: Click the Edit Icon next to the tag you want to edit.
Step 5: Click Save to confirm the changes.