Set Minimum Threshold for Redemption
Step 1: Within the left navigation bar, select "Settings".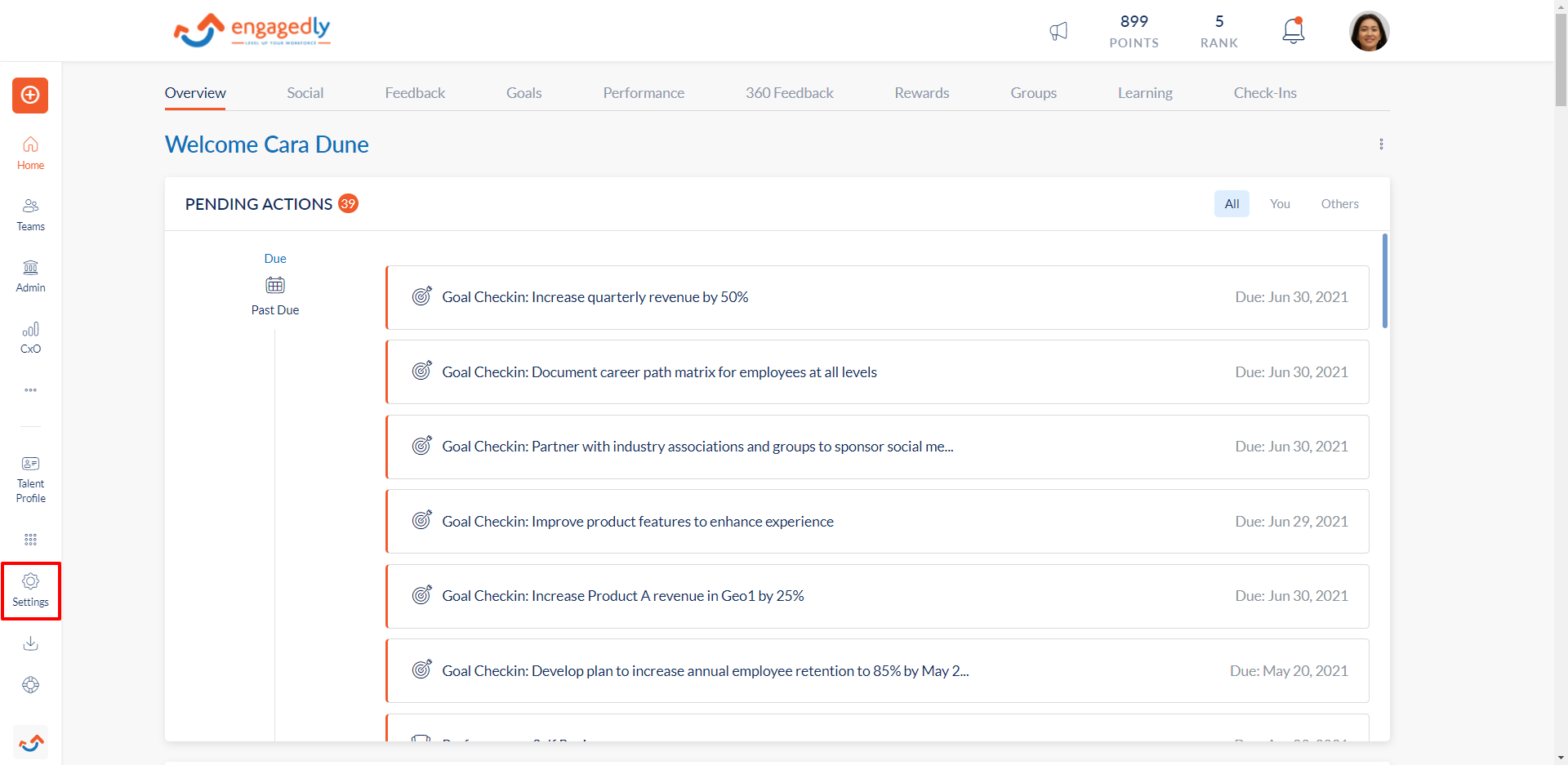 Step 2: Navigate to the "Engagedly Apps > Rewards" section.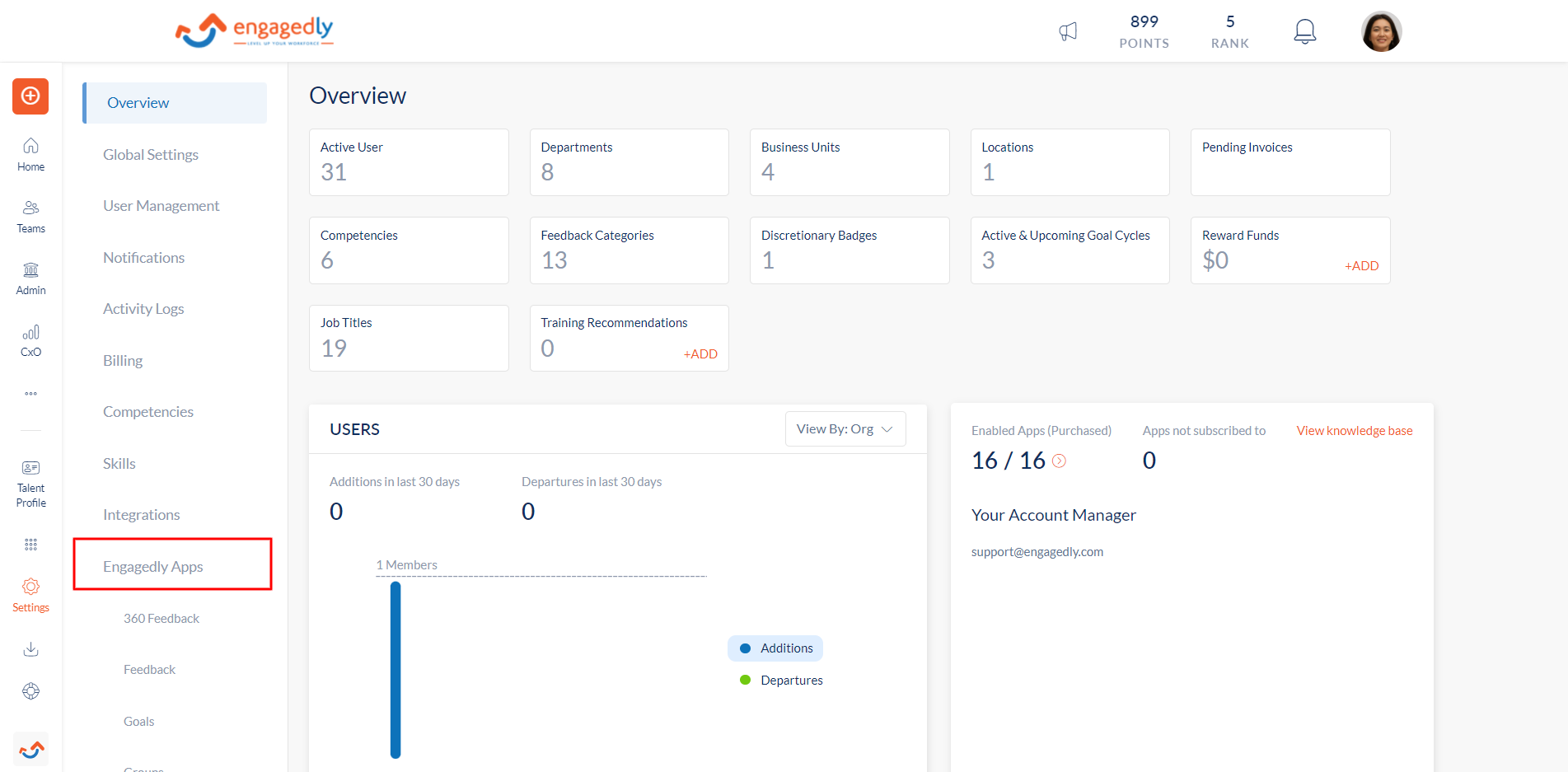 Step 3: Click on the Manage Redemption tab.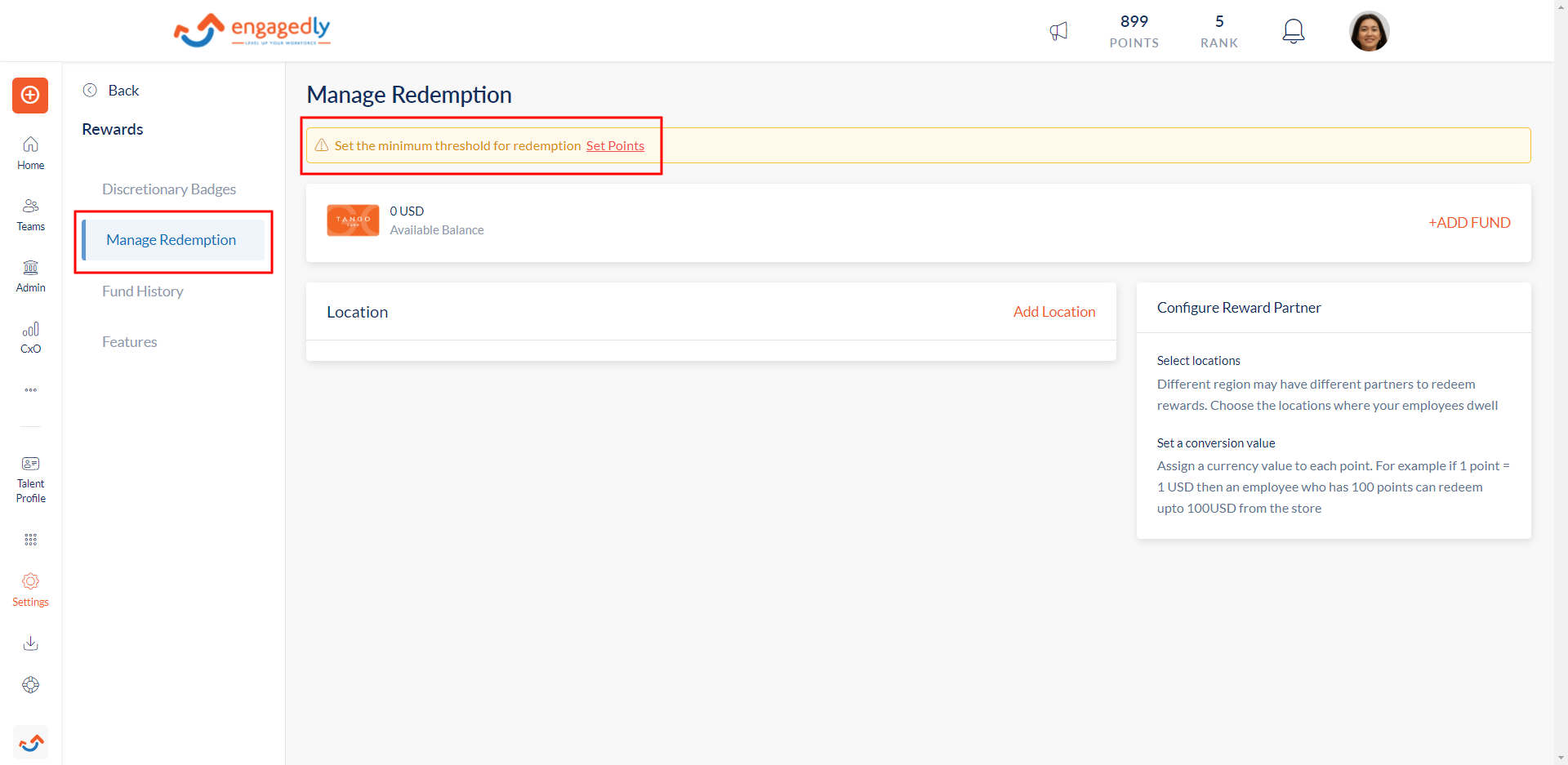 Step 4: Click the Set Points button inside the alert box. Enter the points threshold for redemption.
Step 5: Click Save.