Enable Welcome Post in Social Feed
Step 1: Within the left navigation bar, select "Settings".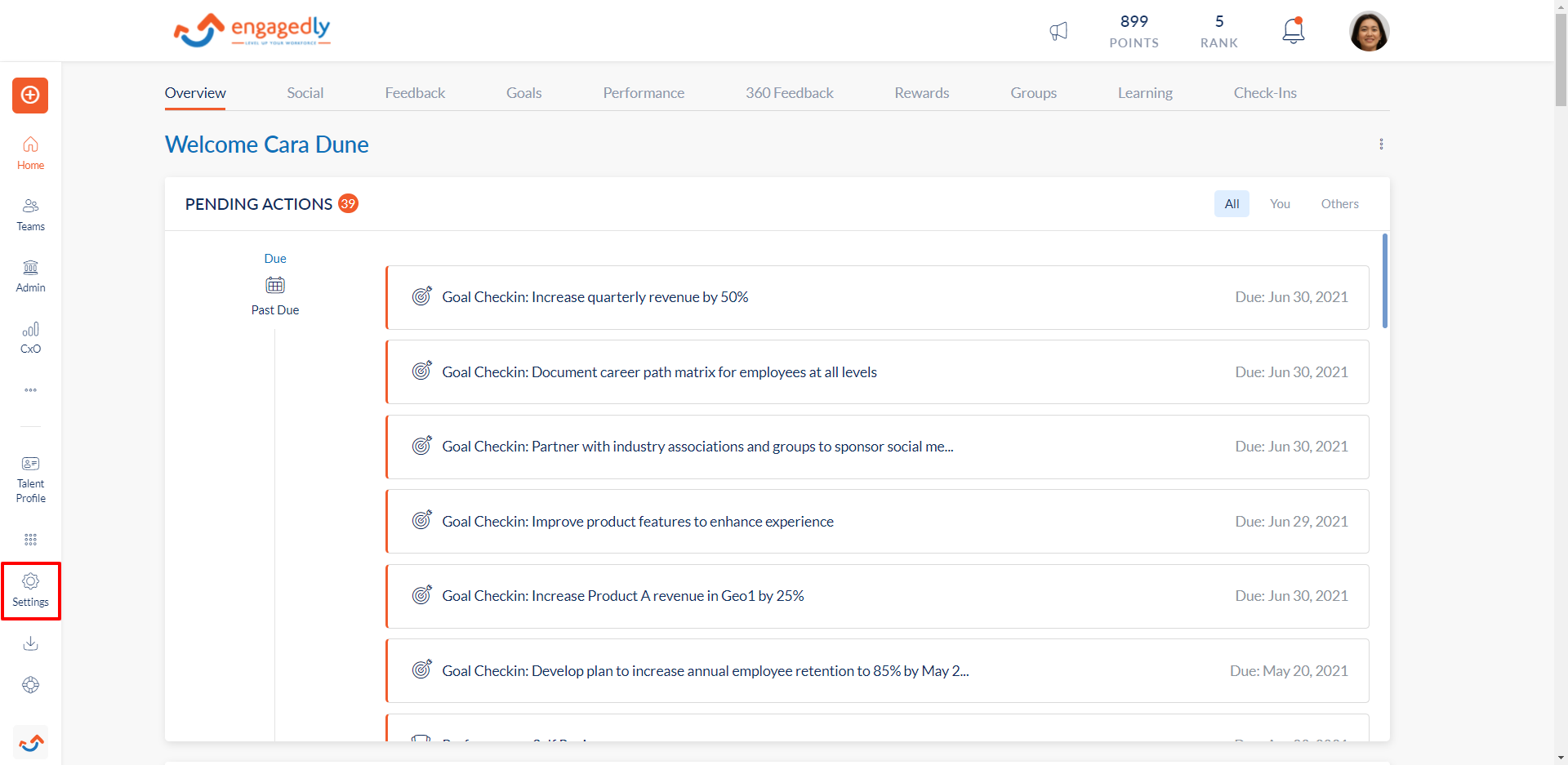 Step 2: Navigate to the "Engagedly Apps > Social" section.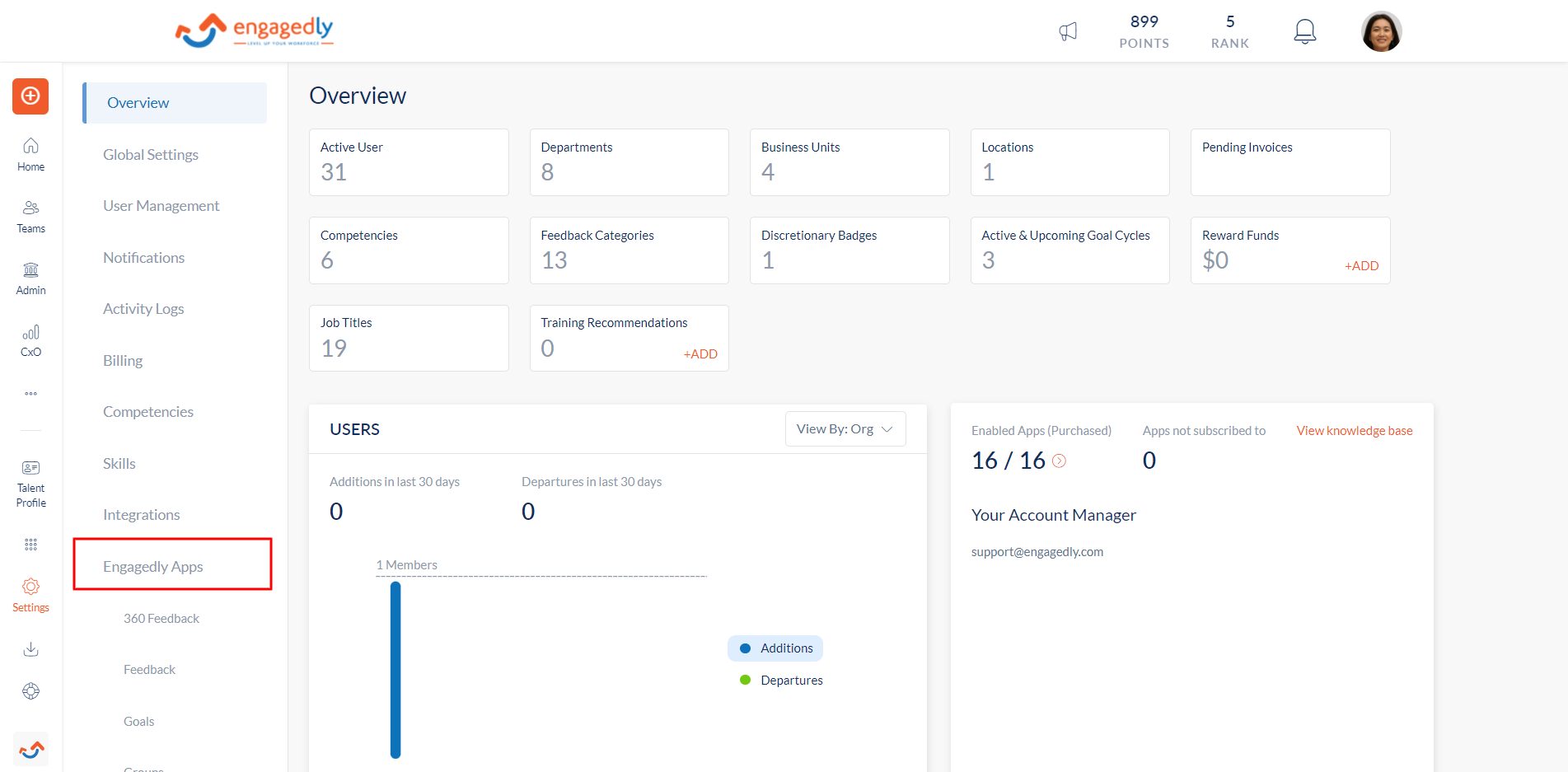 Step 3: Click on the Settings tab.
Step 4: Use the checkbox to enable/disable the welcome posts.
Use the text box to enter the welcome messages.